North Carolina man chops copperhead snake into 'a dozen pieces' after it bites family dog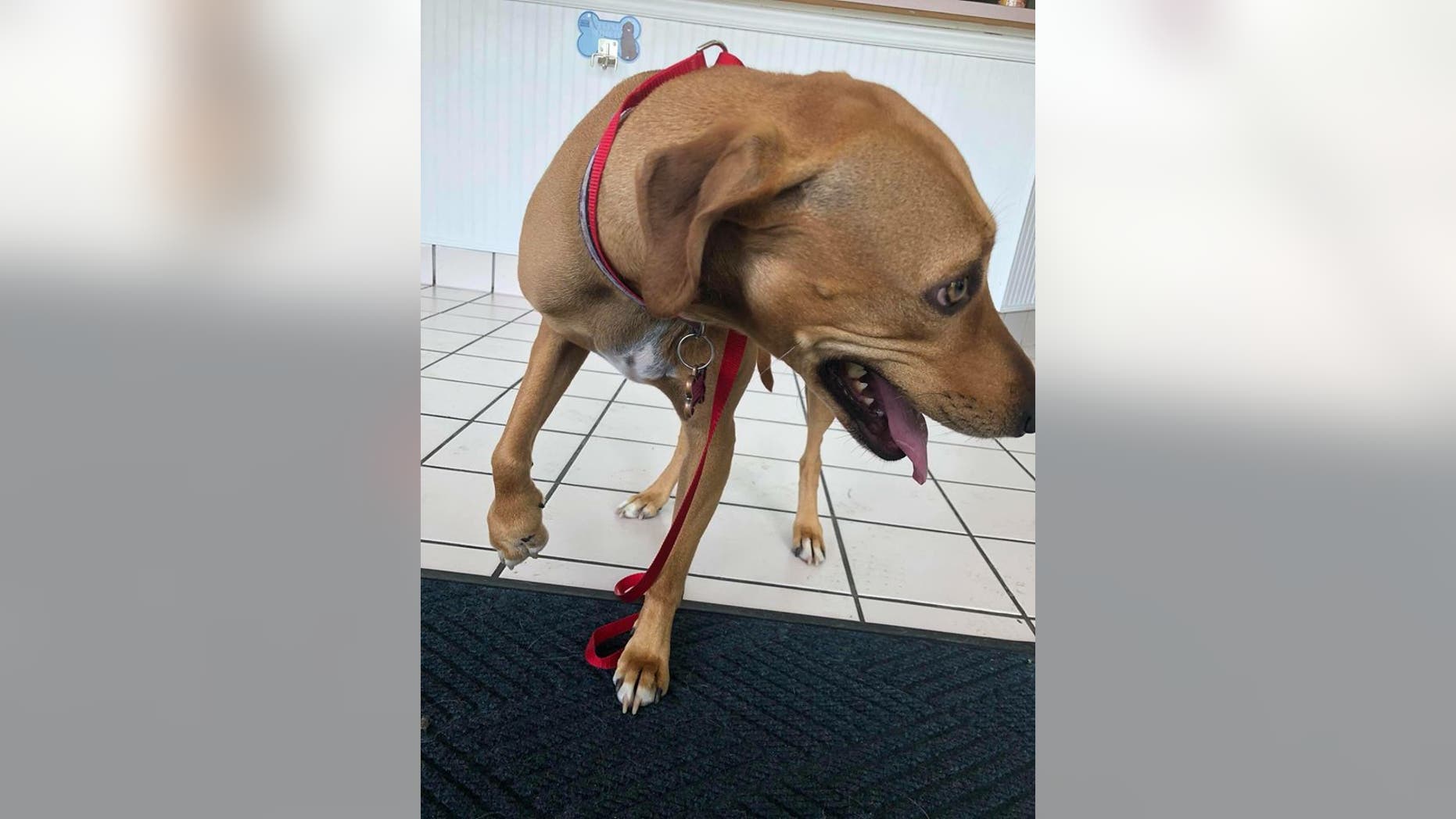 Brian Lewis felt a sense of panic when his dog's loud barks in the backyard "suddenly stopped" last week. He rushed outside to discover his pup, Winnie, had been injured.
Lewis of Cary, North Carolina said he was working from home last Tuesday when the terrifying incident occurred.
"I heard her and my other dog barking in the backyard and they were unusually frantic," he explained to Fox News.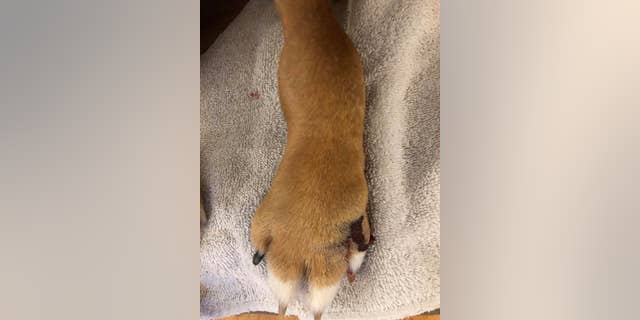 FLORENCE COULD SWEEP VENOMOUS SNAKES INTO FLOODWATERS
He found Winnie in the garage "with her right paw extended upward." When he brought her inside to examine the wounds, he saw "fang marks," likely delivered by a venomous copperhead snake.
Lewis rushed Winnie to a nearby animal hospital, which confirmed his suspicion and treated the canine for a copperhead bite.
VCA Cornerstone Animal Hospital, where Winnie was treated,  told WNCN- News they had seen a recent influx of pets coming in with snake bites — partially due to Hurricane Florence, which displaced many creatures from their habitats.
TEXAS SHELTER PUPPY FINDS HOME WORKING WITH DISPATCHERS AT CITY'S COMMUNICATION CENTER
After returning from the vet, a furious Lewis found the copperhead likely responsible for the attack in his backyard and smashed it with a shovel.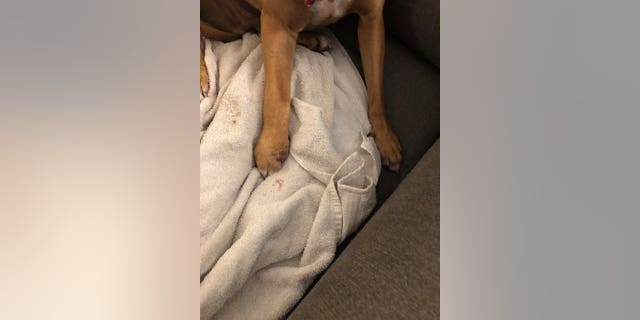 "[The snake] was in about a dozen pieces before I regained my composure," Lewis admitted to WNCN-News.
Winnie has been treated with antibiotics and pain medication. She hobbled around for days after the incident, but Lewis said she's now on the mend.