Historian argues Columbus' Santa Maria never sank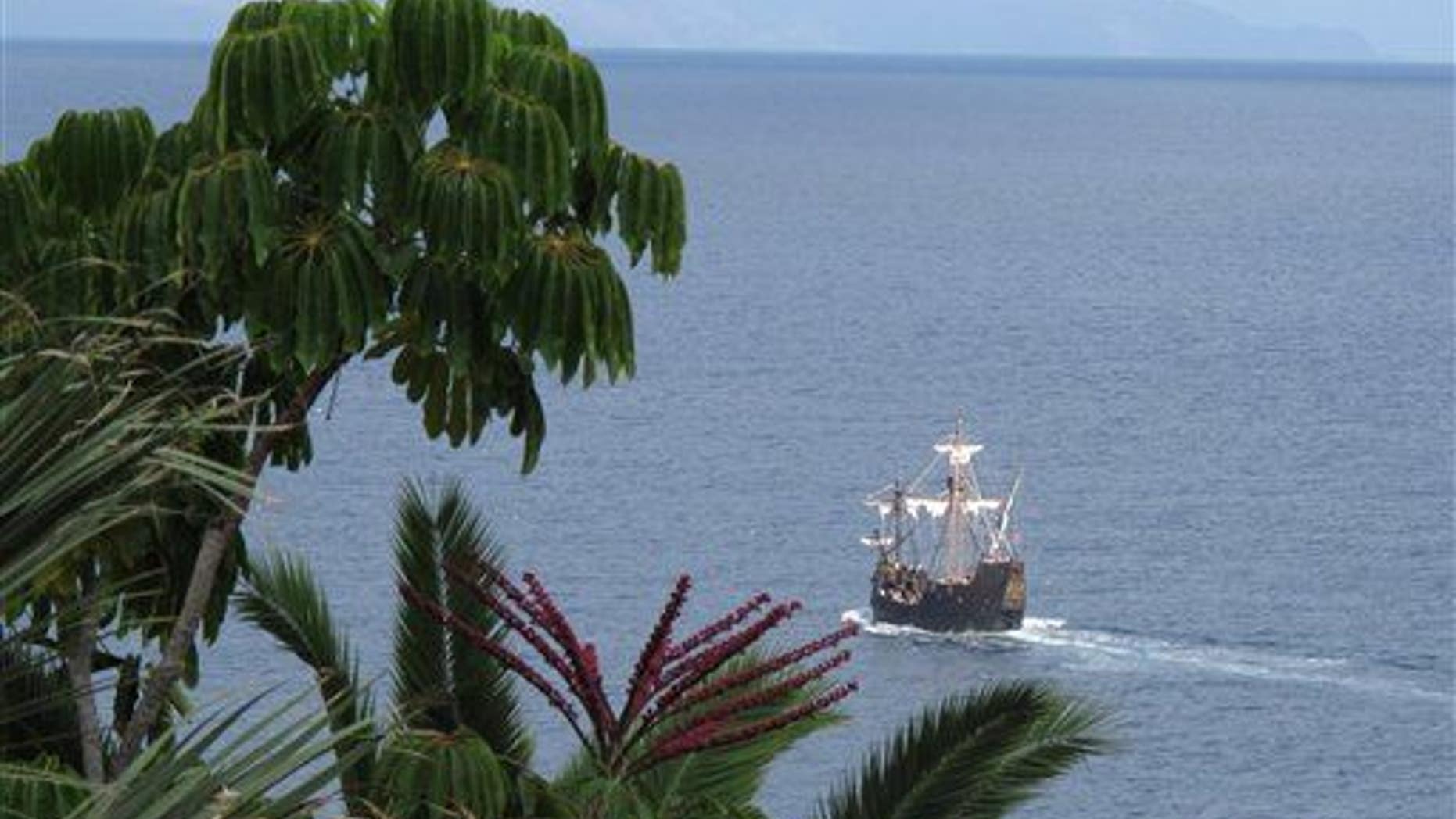 Last month brought the news that the wreck of a ship that changed the course of history may have been found after more than 500 years: Barry Clifford announced that he believed he'd uncovered the wreck of Christopher Columbus' flagship, the Santa Maria, off Haiti.
Now, a Portuguese-American historian is saying such a feat just isn't possible—because the Santa Maria never met a watery grave. Manuel Rosa explains his theory to the Telegraph: That the ship was actually pulled ashore in Haiti, where it was occupied by sailors and later burned by the natives.
And as for Columbus' journal about the sinking that Clifford relied on? Rosa says Columbus intentionally lied. Rosa's take is that Columbus, whose expedition bill was footed by Spain, was spying on behalf of Portugal (Rosa goes so far as to call him "the James Bond of his day"), and that he used his diary as a way to throw people off.
"Columbus' diary was written in Spanish, as he knew that it would be read by the Court of his patrons, the King and Queen of Spain," says Rosa.
In his read of the journal, which describes a cannonball being fired at the ship during a weapons demo, the ship was hit while it was on land, not offshore, and was done on Columbus' orders so that many of his men would be marooned on the island—including three envoys for Ferdinand and Isabella.
The Maritime Executive notes Rosa also claims Columbus left behind no pilots, as a way to ensure that even a repaired ship wouldn't make its way back to Spain.
Of course, Rosa has his own motivations: He's written a book on the topic, Columbus—The Untold Story. (Meanwhile, has a long-sought relic been found in the Puget Sound?)
More From Newser