'Great Pacific Garbage Patch' is worse than thought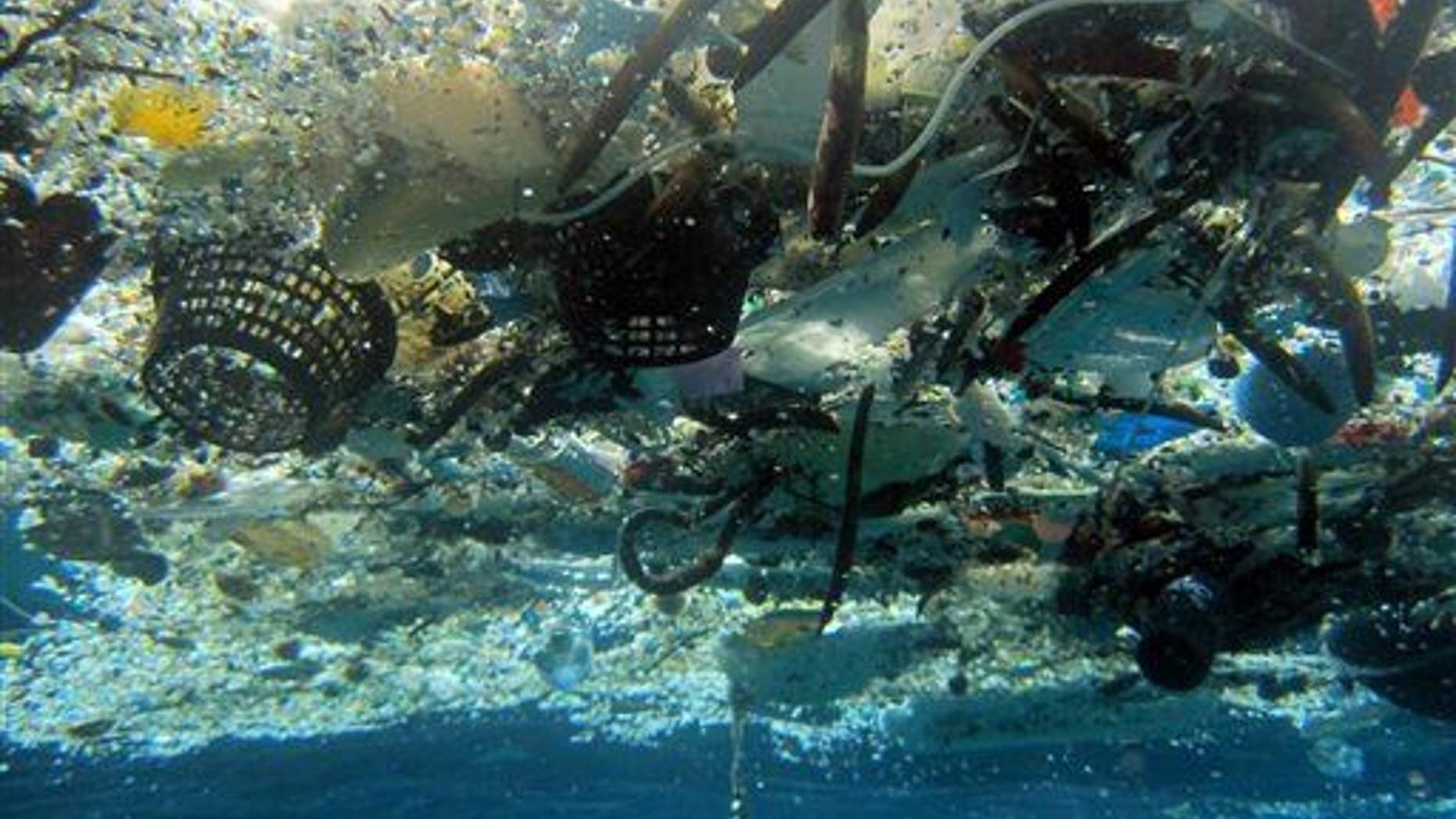 There's an enormous, floating "island" of trash in the Pacific Ocean, and it's much bigger than previously believed, reports the Guardian. Environmentalists from Ocean Cleanup who set out to survey the so-called "Great Pacific Garbage Patch" were stunned by the density of plastic containers, fishing nets, and other refuse.
Reconnaissance flights over the heart of the swirling dump between California and Hawaii found chunks of garbage, mostly plastics, many of them measuring more than half a yard.
Ocean Cleanup's founder Boyan Slat called the refuse a "ticking time bomb because the big stuff will crumble down to micro-plastics over the next few decades if we don't act." Fish and other marine life eat the micro-plastics, passing them up the food chain.
The patch measures about 1.3 million square miles, with the heart of it spanning about 386,000 square miles. The UN says it is growing so quickly, it can be seen from space.
This was the first-ever aerial survey of the garbage patch, notes a post at Science Daily, which adds that "more debris was recorded than what is expected to be found in the heart of the accumulation zone." In fact, "it was impossible to record everything," Slat tells the Guardian.
"It was bizarre." Next year the group plans to test a V-shaped rubber boom that aims to herd floating rubbish into a cone. An estimated 5 trillion pieces of plastic are floating in the world's oceans, damaging the food chain, one 2014 study found.
(By one projection, our oceans will have more plastic than fish by 2050.)
This article originally appeared on Newser: 'Great Pacific Garbage Patch' Worse Than Thought