Giant tortoises of Galapagos have 'true story of success'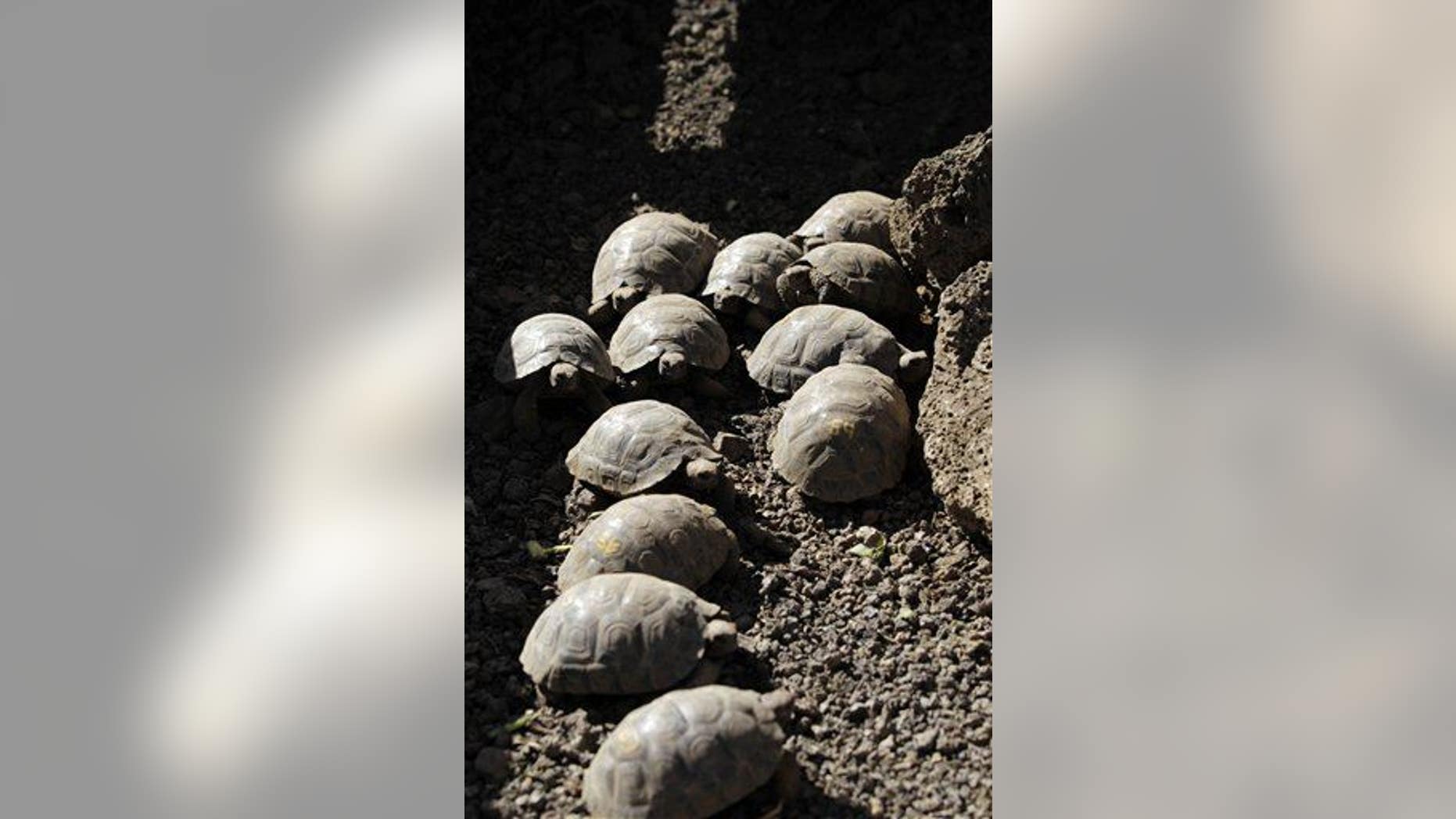 A welcome piece of news for an endangered species: Giant tortoises' population on the Galapagos island of Española is now "very secure," researchers say. "The global population was down to just 15 tortoises by the 1960s. Now there are some 1,000 tortoises breeding on their own," says James P.
Gibbs, a professor at SUNY College of Environmental Science and Forestry and the lead author of a study on the animals, calling the success "miraculous." "It's a rare example of how biologists and managers can collaborate to recover a species from the brink of extinction." The research covers 40 years of tracking tagged tortoises, notes SUNY ESF.
Feral goats were introduced to the island in the 1800s, and they munched their way through much of its vegetation. As the threat to tortoises grew, the goats were killed off by gunmen in helicopters, LiveScience reports.
Tortoises bred in captivity were introduced four decades ago, and scientists are now finding animals that were born in the wild. Humans can likely step aside now, says Gibbs.
But hurdles remain: Goats ate the island's grassy plants, and the vegetation that has sprung up since has tended to be more woody. They block the tortoises' cactus meals from growing, and they make moving around a challenge.
"Population restoration is one thing, but ecological restoration is going to take a lot longer," Gibbs notes. (Meanwhile, closer to home, debate has raged over tortoises' iPads.)
This article originally appeared on Newser: Giant Galapagos Tortoises Back From 'Brink of Extinction'
More From Newser