Georgia's top court says 83-year-old alligator victim should've known better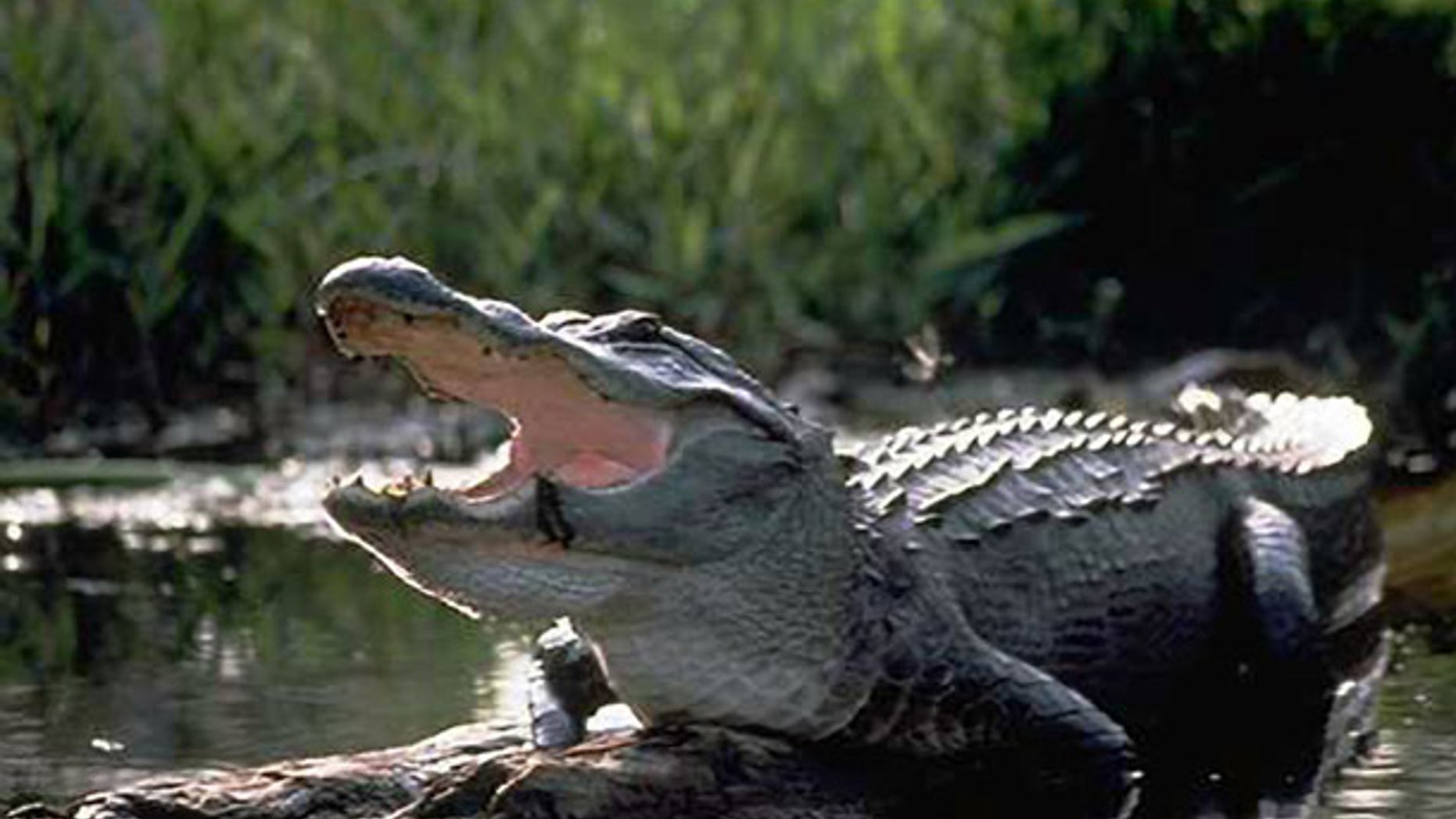 An 83-year-old woman who went for an evening stroll near a lagoon and was killed by an alligator should have known better, Georgia's highest court ruled.
The decision reversed a lower court's ruling that denied a motion for dismissal by The Landings, a gated community on an island near Savannah, where Gwyneth Williams was killed. Williams was house-sitting her daughter's home, in a 1970s development built on a former swamp.
Williams went for a walk sometime after 6 p.m. on Oct. 5, 2007, and several boys told security officers they heard cries for help, according to the Atlanta Journal-Constitution. The next day, Williams' body was found floating in the lagoon, her right foot and both forearms bitten off. Later an eight-foot alligator was found in the same lagoon and parts of Williams' body were found in the animal's stomach," according to the paper.
While The Landings did warn its residents in publications and website advertisements that dangerous alligators were on the property, there were no warnings posted at lagoons. Residents were also told any alligator over seven feet long would be removed.
After the incident, Williams' family sued The Landings Association and The Landings Club for wrongful death.
The Landings' proceeded to the Supreme Court of Georgia. In a 4 to 3 decision, the court determined Williams had equal knowledge of alligators at The Landings.
Dissenting Justice Robert Benham acknowledged evidence Williams had seen an alligator in the area before, but said there was no "competent evidence" to determine if she'd seen an alligator over seven feet in the area.
Click for more at the Atlanta Journal-Constitution.