Georgia man finds two 5-foot-long rat snakes slithering inside home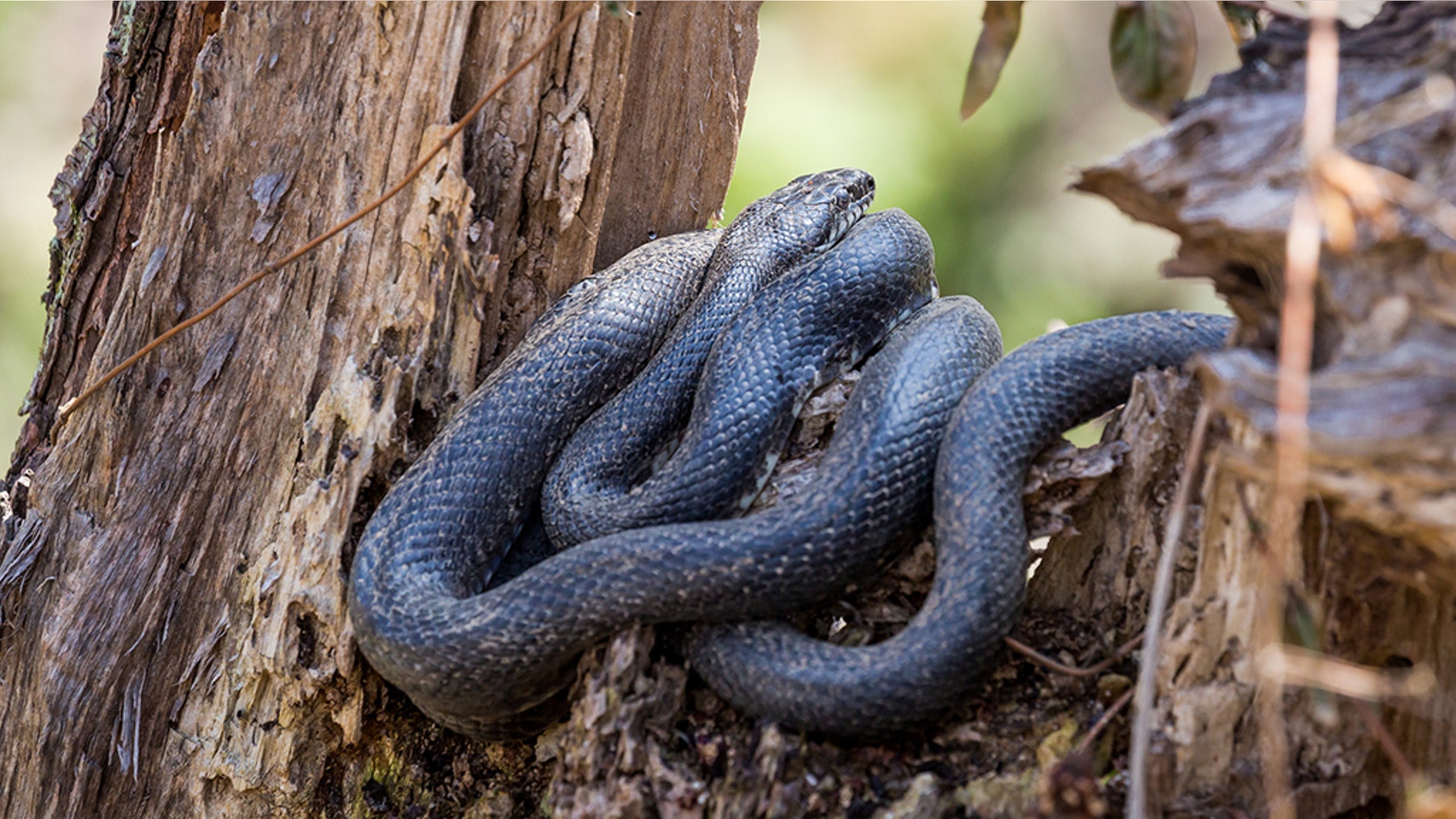 A Georgia man had an unsettling experience over the weekend when he found two snakes, both measuring 5 feet or longer, slithering inside his home.
Darrell Baxter, of Cobb County, found the first serpent Saturday afternoon. A biologist with the Georgia Department of Natural Resources told Baxter that the critter was likely a rat snake.
"I yelled, 'Oh my God!' That's not something you practice for -- a shock like that," Baxter told WSB-TV.
RARE WHALE DOLPHIN MYSTERIOUSLY WASHES ASHORE
But on Sunday, the day after Baxter "permanently removed" the first rat snake, he spotted another.
"Sunday after church, we get home about 1:30. Before I take the first step up the stairway, I look up. There's another one -- even bigger in the exact spot," he told the station.
Baxter was able to remove the second non-venomous rat snake from his home. Later, he learned that the snake probably slithered up a wall through a gap in a board leading into the attic, WSB-TV reported.
BLUE MARLIN WASHES ASHORE ON TEXAS BEACH
Baxter is now working to seal the gap in order to prevent any more snakes -- non-venomous or otherwise -- from sneaking in.
"I do not want to see them again," he said.