Fueled by demand from Asia, rhino poaching hits record across Africa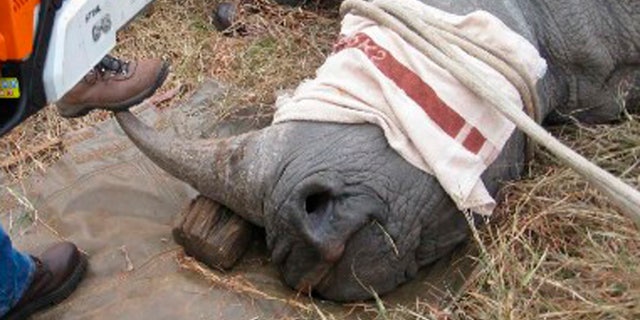 It was another bad year for rhinos in Africa.
Despite a slight drop in poaching numbers in South Africa, the total numbers of rhinos killed reach a new record of 1,305 across the continent, according to conservation group TRAFFIC. Most of those slaughtered were in South Africa, which saw its numbers drop slightly from 1,215 in 2014 to 1,175 last year.
"As alluded to earlier, the onslaught against our rhino has continued unabated," South Africa's Minister of Environmental Affairs, Edna Molewa said in a statement, noting that the numbers of arrest had gone up from 258 in 2014 to 317 last year.
Related: South African court rules in favor of local rhino horn trade

"This has necessitated that we step up our efforts, which are among others, the improvement of our strategies," she said. "This approach has delivered a number of satisfying results over the past year, particularly with regards to the number of arrests made."
Environmental groups warned the slight drop in rhino deaths in South Africa was nothing to celebrate.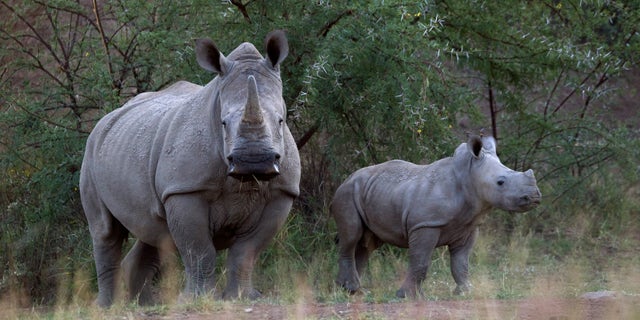 "While a slight decrease in rhino poaching in South Africa was apparent in 2015, and perhaps the authorities are having some impact on the ground, these numbers are hardly cause for celebration or complacency," Sabri Zain, TRAFFIC's director of policy, said in a statement. "The figures remain unacceptably high and continent-wide the scale of the rhino poaching crisis is spreading."
Related: South Africa: North Korean diplomat arrested for illegal trade in rhino horn, expelled
"The rampant poaching of rhinos in southern Africa is a striking illustration of the magnitude and enormity of the global wildlife crime crisis," Ginette Hemley, senior vice president of wildlife conservation for the World Wildlife Fund, said in a statement.
"As governments like South Africa continue to ramp up efforts to stop wildlife poaching, these numbers remind us of the urgency to swiftly address this crisis across all fronts," she said. "Although South Africa remains the epicenter for the rhino poaching epidemic, criminal networks appear to be expanding their reach across the region, and the problem is ultimately rooted in demand for rhino horn in Asia, most notably in Vietnam."
Other hot spots for poaching were Zimbabwe which saw the number of rhinos killed go from 12 in 2014 to about 50 last year and in Namibia which saw the numbers killed more than triple from 24 in 2014 to 80 last year. Of the four major rhino range States, only Kenya is expected to report a significant fall in rhino poaching in 2015.
Related: Britain's Prince Harry says legalizing rhino horn trade will put species in deeper peril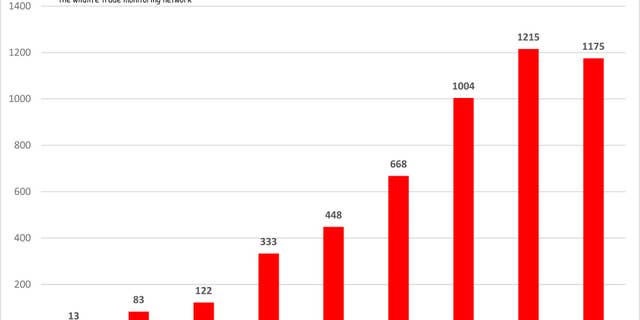 "For Africa as a whole, this is the worst year in decades for rhino poaching," Tom Milliken, TRAFFIC's rhino expert, said. "The poaching epicentre has spread to neighboring Namibia and Zimbabwe, but is nowhere near being extinguished in South Africa: despite some commendable efforts being made, we're still a very long way from seeing the light at the end of this very dark tunnel."
Rhinos are mostly being killed for their horns, which can fetch prices as high $30,000 a pound - about the street price of cocaine - in countries like Vietnam, where it is perceived as a status symbol. The demand is also driven by a belief that the crushed horns have medicinal properties and can cure everything from hangovers to cancer.
There about 25,000 rhinos left in Africa - 20,000 white and 5,000 black, according to the WWF. Ninety-five percent of all Africa's rhinos are in South Africa, Namibia, and Zimbabwe, with South Africa being home to the large majority.
The slight decline in rhino poaching in South Africa has been attributed to several measured implemented by authorities, including intensive protection zones in Kruger National Park – which saw the most poaching but also the most arrests.
Rhino were also relocated out of high poaching risk areas. During 2015, 124 rhinos were moved out of the Kruger. And rangers were equipped with the latest technology, including digital, two-way radio communication systems in KwaZulu-Natal's Ezemvelo rhino reserves.
Related: Endangered white rhino dies at San Diego Zoo
Meanwhile, the top wildlife body, the 181-nation Convention on International Trade in Endangered Species of Wild Fauna and Flora (CITES) this month directed Mozambique to implement its National Ivory and Rhino Action Plan, called on South Africa and Mozambique to finalize their joint action plan on rhino poaching and requested South Africa and Viet Nam to enhance their collaboration on criminal investigations.
Vietnam, as a key destination for rhino horn, was instructed to implement their improved penal reforms effectively and to take action to reduce the demand for rhino horn in domestic markets.
"The world is watching especially those destination countries whose demand drives the trade—Viet Nam and China. There is an urgent need to implement the full provisions of the measures agreed by CITES Parties and to close those cross-border markets in Viet Nam that service Chinese consumers," Milliken said. "Failure to do so means the future outlook for Africa's rhinos remains very bleak."