Frogs and toads 'falling' from above in North Carolina as populations explode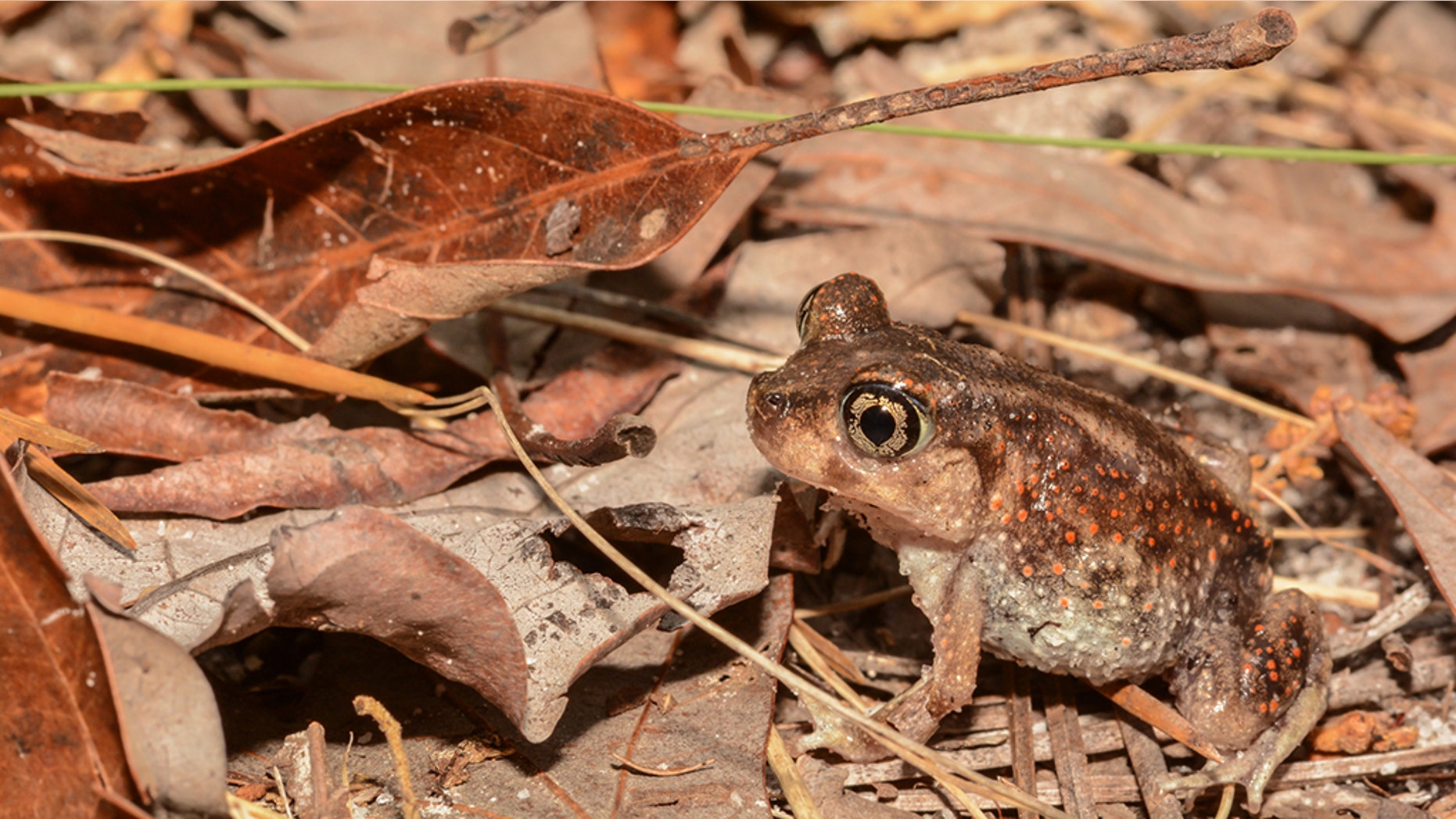 North Carolina is experiencing a population boom — of toads and frogs.
Tens of thousands of the hopping creatures have been spotted in the state, specifically across the coastal plain, The Charlotte Observer reported.
The reason? It's two-fold, Jeff Hall, a state biologist, told the newspaper.
TENNESSEE 'BEE WHISPERER' REMOVES 35,000 HONEY BEES FROM BRICK WALL
The first wave takes the form of tadpoles born during heavy rains over the summer, specifically in June and July. The second is thanks to certain species of toads — such as the eastern spadefoot — which have been "explosively breeding," Hall told The Charlotte Observer. Hurricane Florence-created puddles created an ideal breeding ground for the creatures.
"Making things even worse is the flooding," Hall said.
"All these frogs are in search of dry ground, which is why they're showing up in places they don't normally go...I've heard of people stepping outside and frogs falling on their shoulder, freaking them out. Frogs love tiny cracks, so they get in door seals," added.
In fact, many locals have reported seeing the frogs on windows and in beds. Another said they spotted a hopper on a cutting board.
NORTH CAROLINA WOMAN SAYS FIRE ANTS 'EXPLODED' ALL OVER, DELIVERING PAINFUL STINGS THAT NEARLY KILLED HER
While these creatures may be a nuisance, they don't pose a threat, Hall told the newspaper, noting frogs and toads can keep insects at bay by eating them.
"It's best to try and deal with them as best we can until the situation changes," he advised.
The Associated Press contributed to this report.