Florida officials wrangle 6-foot crocodile who washed up ashore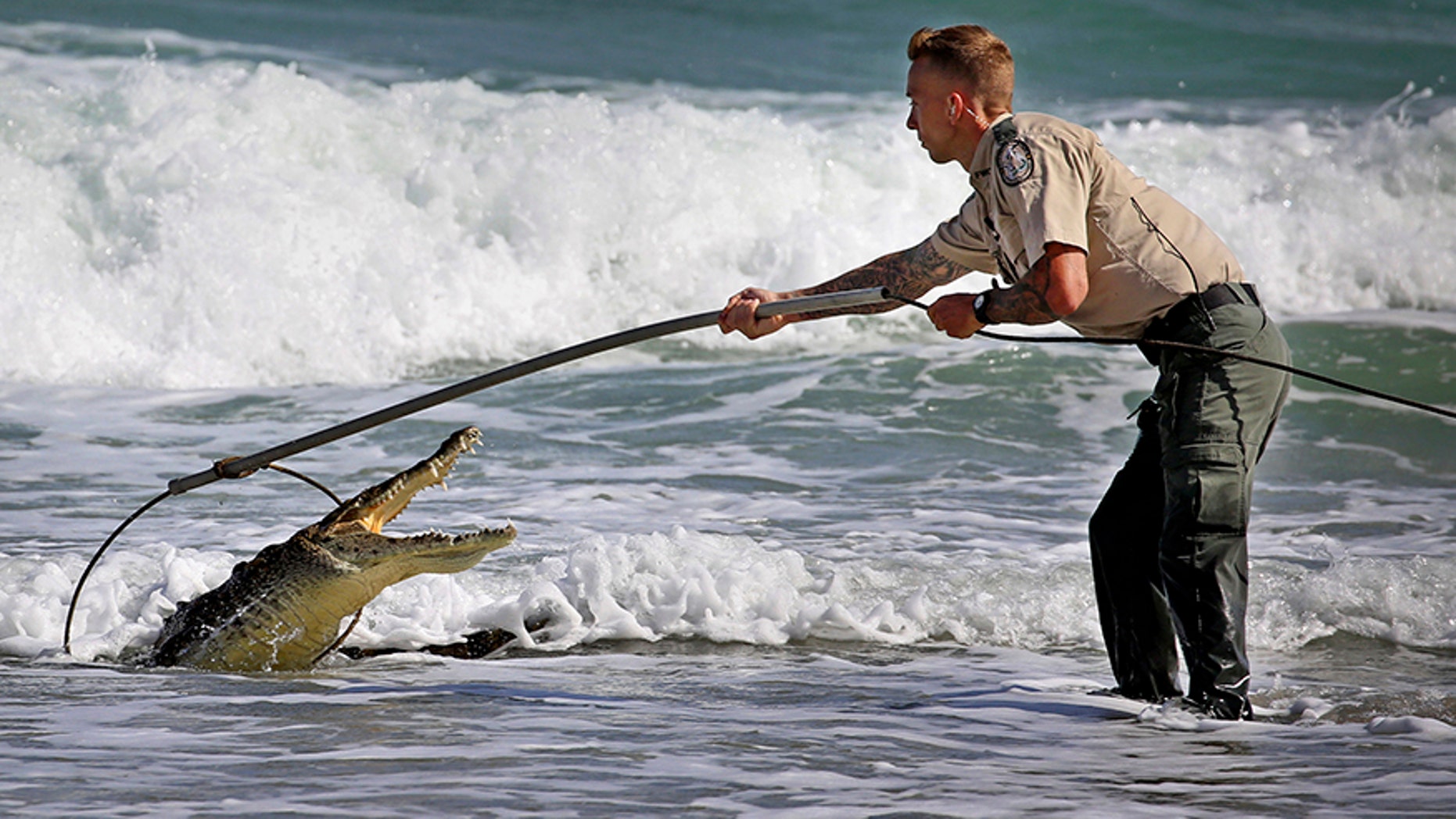 A different kind of 'Jaws' has startled Florida beachgoers.
Florida wildlife officers were called in Monday afternoon to wrangle a 6-foot crocodile who came ashore on Hollywood Beach, drawing news helicopters and a crowd of onlookers.
"Can you run 18 miles an hour?" a Hollywood police officer asked one woman who was taking photos, the Sun-Sentinel reported.
"No," she replied.
HUGE ALLIGATOR TAKES A STROLL ON FLORIDA GOLF COURSE, GOES VIRAL
"He can," the officer said, and then everyone backed up, according to the newspaper.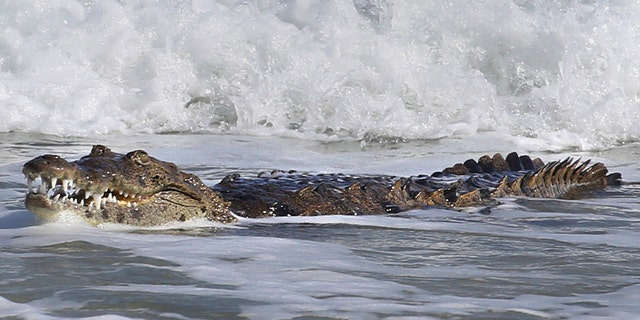 Hollywood spokeswoman Joann Hussey told The Associated Press that the reptile was first spotted near the pier in Diana Beach before heading southward. The city is located between Fort Lauderdale and Miami.
Officials from the state's Fish and Wildlife Conservation Commission were able to tie the croc's mouth shut and drove it off the beach in a truck, amid applause from the crowd.
The crocodile will be tagged and released to a suitable habitat, a spokeswoman for the Commission told the Sun-Sentinel.
WHY ALLIGATOR ATTACKS ARE SPIKING IN FLORIDA
"This is a sight to see," Diane Warner, an onlooker, told the newspaper. "I've heard of alligators coming up on the beach but never a crocodile. This is his environment, but I think the crowd's freaking him out."
American crocodiles can grow up to 16 feet and are known to live in coastal areas, with their population being the strongest in Florida Bay, the Everglades and the Florida Keys. They have occasionally been spotted in coastal cities and have rarely attacked humans in the U.S., the Sun-Sentinel reports.
The state wildlife commission says their numbers have risen from the low 300s in the 1970s to around 2,000 today, helped partly by  inadvertent construction of good habitat, such as the cooling canals of a nuclear plant in Homestead.