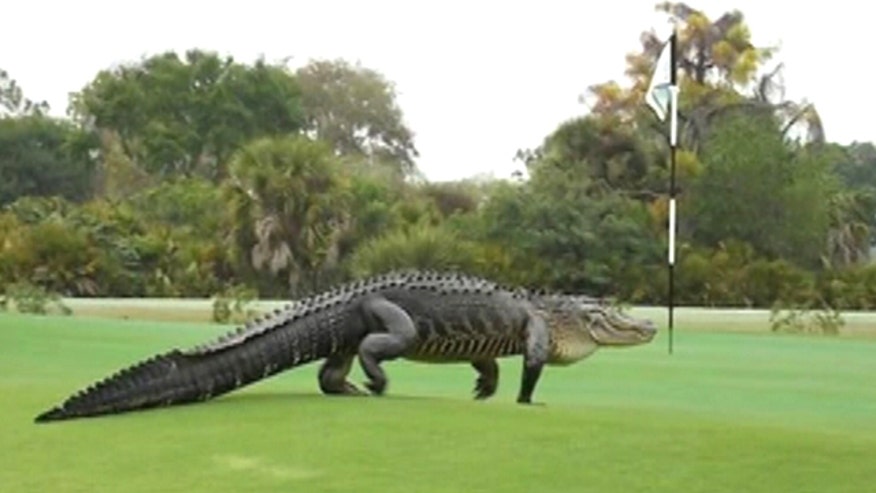 A giant alligator that was recently spotted on a Florida golf course has become a social media star.
The huge gator, described as "a dinosaur looking reptile" on the club's Facebook page, appeared at the Myakka Pines Golf Club in Englewood, Fla. on March 6.
An image of the beast wandering the greens has been shared more than 13,000 times on the social media network.
The club said that the alligator was spotted on the No. 7 green moving from one pond to another, according to WPTV.
Myakka Pines Golf Club General Manager Mickie Zada told FoxNews.com that the gator was 12 or 13 feet long, and is one of dozens of alligators on the club's grounds.
"He's still out there," she said. "We had a women's tournament yesterday and a woman came in with a picture on her cellphone - it was exactly the same alligator."
Follow James Rogers on Twitter @jamesjrogers