Florida alligator escorted home following stops at CVS, Speedway: sheriff's office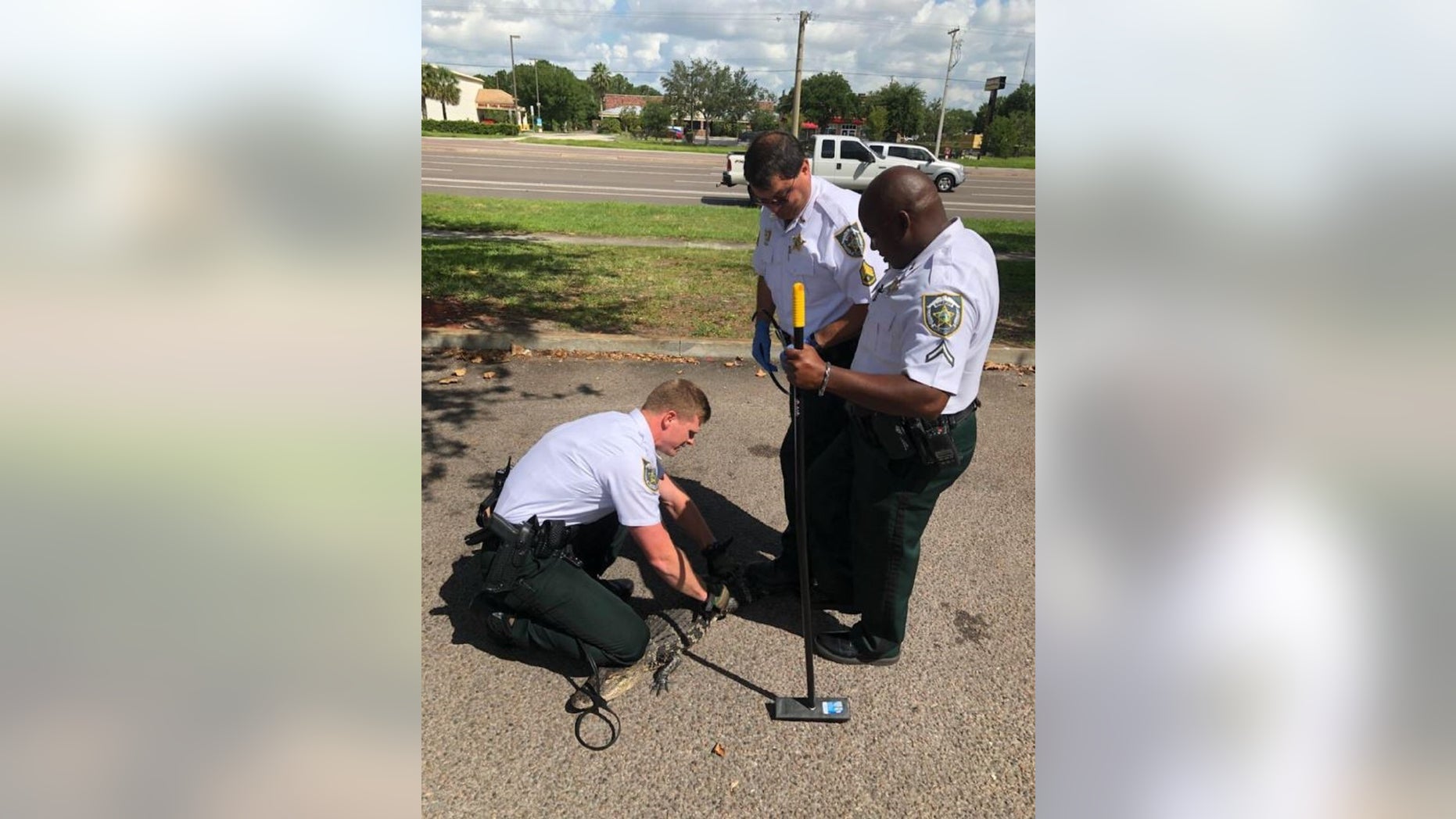 See you later, alligator.
A Florida sheriff's office says that authorities escorted home an alligator which had gone to a drugstore and a gas station.
The news comes from the Hillsborough County Sheriff's Office, which wrote about the incident on Facebook.
"YOU DON'T SEE THAT EVERYDAY!" it exclaimed Sunday, posting a video of the gator.
The reptile, the sheriff's office explained, "decided to take a trip to CVS and then a Speedway Gas Station in Brandon before Deputies Lehman, Fluellen and Grikenas along with Master Sergeant Massaro gave him a ride home."
FATHER, SON WATCH ALLIGATOR DEVOUR ONE OF ITS OWN IN FLORIDA LAKE
The sheriff's office included several hashtags, among them "#gatortaxi" and "#onlyinflorida."
It also shared several snaps on social media of the creature in the comments section.
The Hillsborough County Sheriff's Office did not immediately respond to a request for comment.