Evidence uncovered in ancient mystery: skeleton, severed head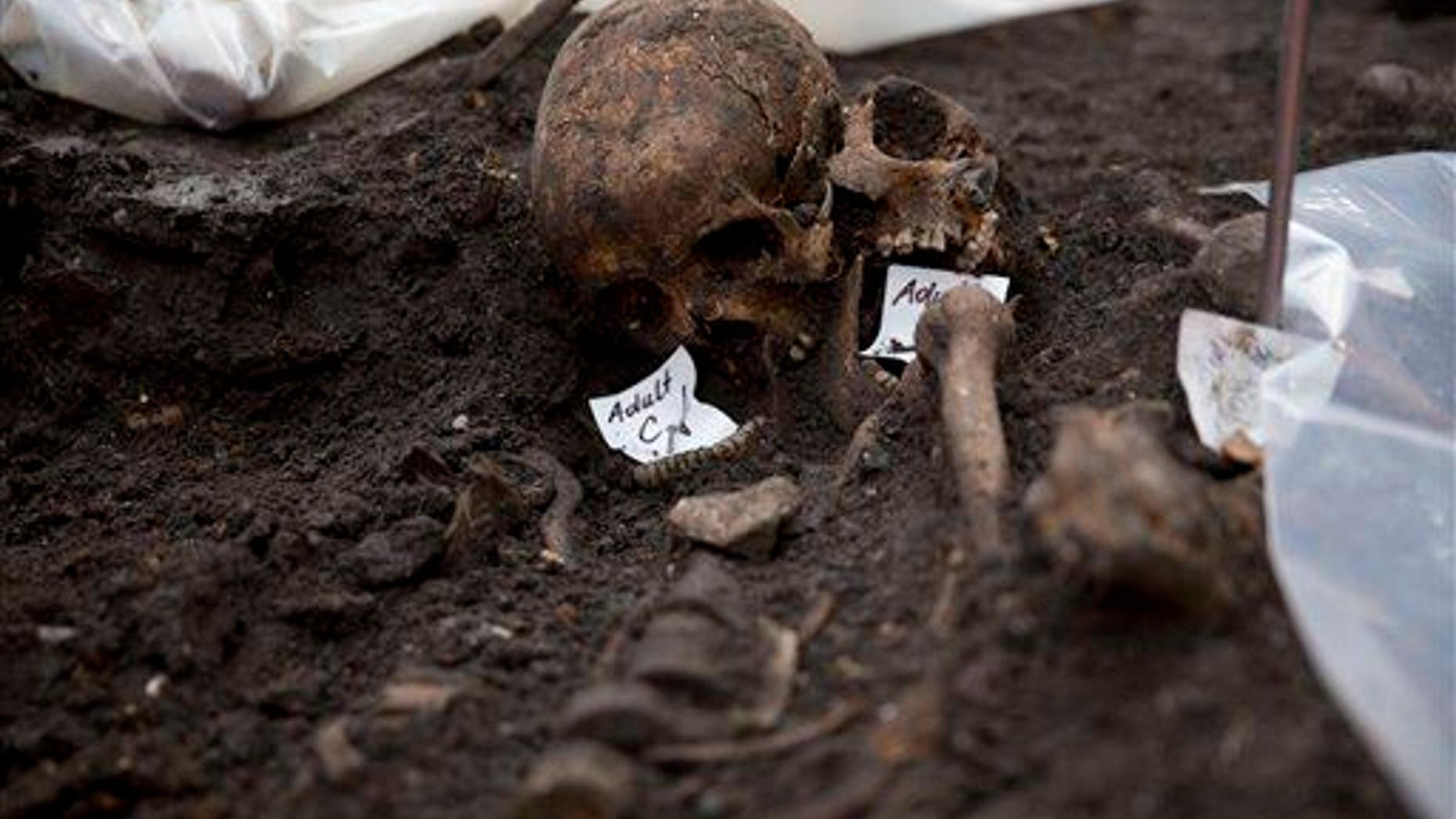 First, they discovered 3,000 skeletons dating back to the Great Plague. Now archaeologists excavating parts of an ongoing commuter railway project in London have uncovered skulls lined neatly on a Roman road—and one lying between the legs of a headless skeleton, the Telegraph reports.
Other skulls discovered in the area apparently washed over from a nearby cemetery, but this is different: "These discoveries can't all be explained by the natural environment," says Jay Carver, the project's head archaeologist.
A former river running through a cemetery may have carried over some interred skulls, he says, "but evidence is also mounting to support the theory that this part of London was an execution and display area." The nearby discovery of manacled wrists and shackles seems to support that, as does the existence of a now-buried Roman amphitheater built in 120AD.
After all, gladiators would cut off their opponents' heads there. On the other hand, Forbes reports, maybe these skulls once rested on the shoulders of rebels led by Boudicca, the warrior queen of a British Celtic tribe that killed roughly 70,000 occupying Romans in 60AD.
Or maybe Celtic pagans, believing that heads contain a life force, cut them off in ritual dedication to the gods, the Telegraph says. Whatever the answer, bioarchaeologists will be investigating the skulls for signs of injury or trauma.
(Read about a couple that admits to planting goofy skeletons in the Colorado River.)
This article originally appeared on Newser: Evidence in Ancient Mystery: Skeleton, Severed Head
More From Newser