Easter Island controversy: Islanders want British Museum to return 'stolen friend' statue
In 1868, a giant Easter Island statue was dug up by the crew of a Royal Navy frigate and transported to England, where it was presented to Queen Victoria as a gift. The monarch gave the statue, or moai, to the British Museum in London, where it remains to this day. Now the Easter Islanders want it back.
The 8-foot tall basalt statue is known as Hoa Hakananai'a, which means 'lost or stolen friend' in the language of Easter Island's indigenous Rapa Nui people. Built to symbolize an ancestor's spirit, the statue is believed to date back to approximately the year 1200.
Around 900 statues, or moai, are dotted around Easter Island.
EASTER ISLAND DISCOVERY: EXPERTS UNRAVEL MYSTERY OF ANCIENT STATUES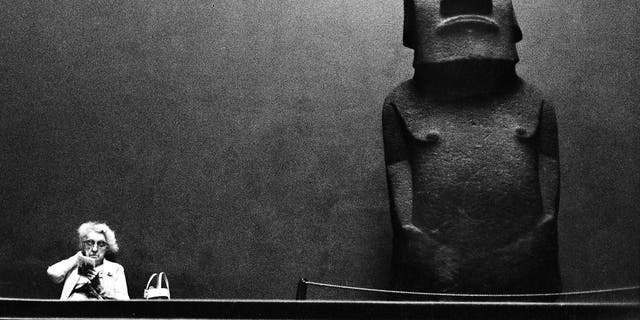 Hoa Hakananai'a was taken along with a smaller statue known as Hava, which was also given to Queen Victoria as a gift and is also in the Bristish Museum to this day.
The Rapa Nui want the museum to return the pieces.
"The British taking the moai from our island is like me going into your house and taking your grandfather to display in my living room," Anakena Manutomatoma, an island native who serves on Rapa Nui's development commission, told the BBC.
EASTER ISLAND MYSTERY SOLVED: HOW HUGE STONE 'HATS' WERE PLACED ON FAMOUS ANCIENT STATUES
Rapa Nui sculptor Benedicto Tuki has offered to make an exact replica of the statue to take the moai's place in the British Museum.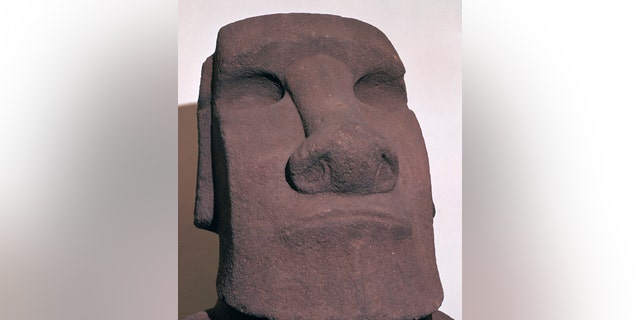 In August, Rapa Nui mayor Pedro Edmunds sent a letter to the British Museum requesting the return of Hoa Hakananai'a, according to the BBC. A delegation from Rapa Nui is expected to arrive in London Monday to propose exchanging the moai for Tuki's replica.
"We believe that there is great value in presenting objects from across the world, alongside the stories of other cultures at the British Museum," said a spokesperson for the British Museum, in a statement emailed to Fox News. "Hoa Hakananai'a is free to view in our Wellcome Trust Gallery and is among the most popular and most photographed exhibits with our 6 million visitors each year."
EASTER ISLAND'S ANCIENT CIVILIZATION WAS NOT DESTROYED BY WARFARE, EXPERTS SAY
One of the world's leading lenders of artifacts, the British Museum has over 8 million items in its collection.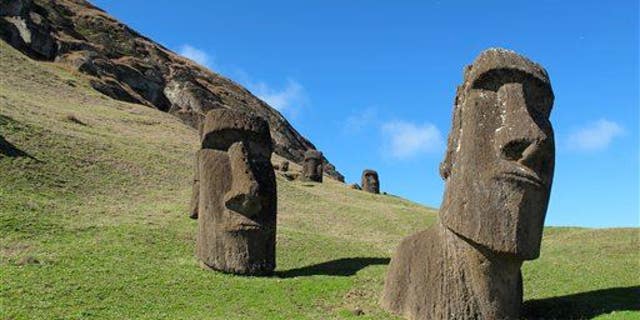 "We are keen to work collaboratively with partners and communities across the globe and welcome any specific proposals and discussions around future joint project and research work. The British Museum has been in touch with representatives from Rapa Nui and will be pleased to host a delegation to visit to the Museum," the spokesperson said.
"We very much look forward to this meeting and having an opportunity to have a discussion directly with the Rapa Nui community. The subject of the talks would involve taking the delegation to see Hoa Hakananai'a and then discussing any future proposals they have."
Rapa Nui, which is located more than 2,000 miles off the coast of Chile, continues to be a source of fascination for historians. Researchers, for example, recently shed new light on why the ancient statues are placed along the island's coast.
PART OF EASTER ISLAND MYSTERY SOLVED
Earlier this year, experts also worked out how ancient islanders were able to place massive stone hats on the statues.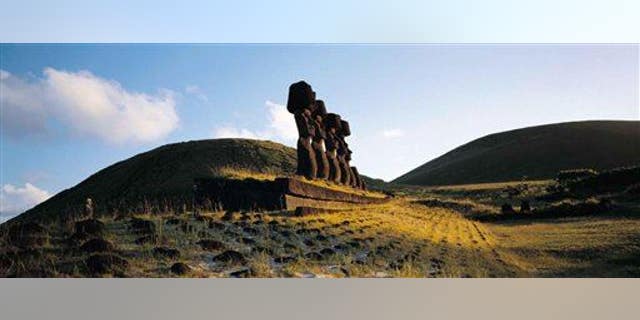 In 2016, research conducted on artifacts from the island questioned the theory that the ancient civilization there was destroyed by warfare.
Experts studied hundreds of ancient items found on the shores of Easter Island. Previously, the artifacts were thought to be spear points, but analysis reveals that they were likely general purpose tools.
EASTER ISLAND'S DEMISE MAY HAVE SURPRISING NEW EXPLANATION
Carved from obsidian, or volcanic glass, thousands of the triangular objects, known as mata'a, litter the surface of the island.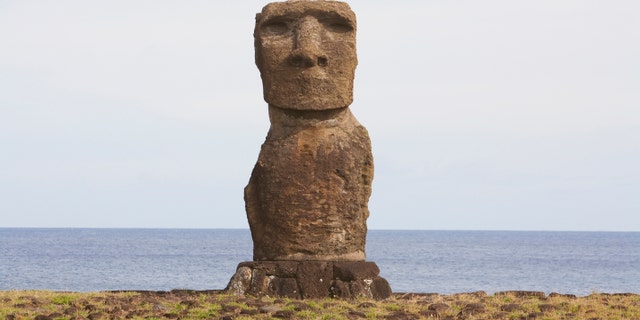 Some scientists have estimated that, at its height, Easter Island's population may have been as high as 20,000, but fell over centuries after the island's trees and palms were cut down to build canoes and transport its famous giant statues. One theory suggests that the deforestation led to soil erosion, impacting the island's ability to support wildlife and farming, and the collapse of its civilization.
When the Dutch arrived at the island in 1722, its population was 3,000 or less. Only 111 inhabitants were living on Easter Island by 1877.
However, other experts have questioned whether Easter Island ever supported a large population, citing instead the arrival of Europeans, who brought diseases and took islanders away as slaves.
Follow James Rogers on Twitter @jamesjrogers