Part of Easter Island mystery solved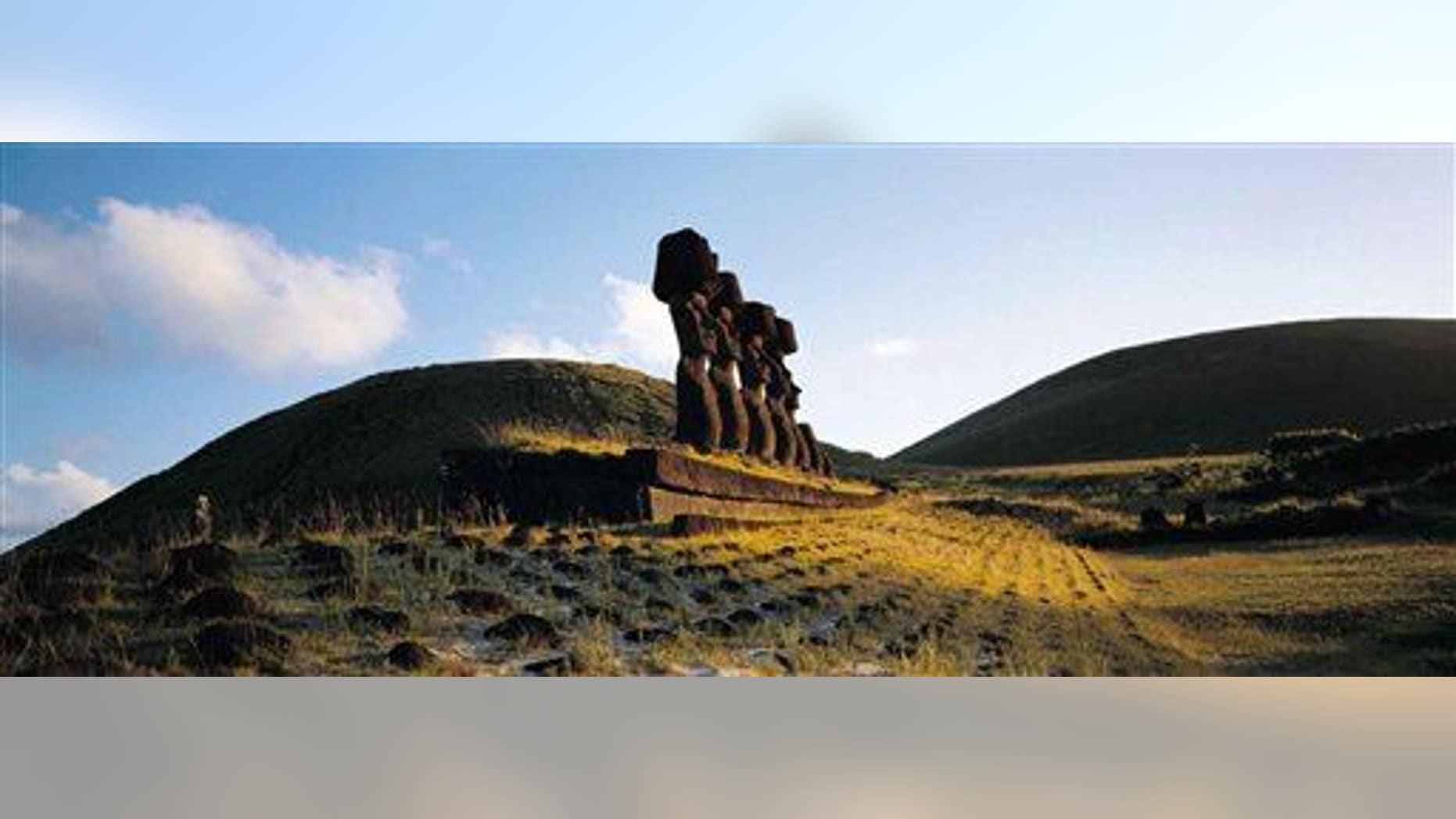 The ongoing debate over what prompted the decline of Easter Island's native Polynesian inhabitants, known as Rapa Nui, is being clarified by scientists digging for answers in the soil.
Writing in the Proceedings of the National Academy of Sciences, an international team of researchers explain that they examined agricultural soil chemistry and land use trends to get a better picture of any shrinking and swelling in population numbers.
While some have argued the Rapa Nui's collapse occurred only after the Europeans first arrived in 1722, the researchers found "evidence of some communities being abandoned prior to European contact," explains UC Santa Barbara's Oliver Chadwick in a press release.
To gauge population trends, the researchers reviewed six agriculture sites on the 63-square-mile island. At each one, they measured how much water had penetrated the surface of obsidian spear points, which told them how long the obsidian had been exposed and thus how old the spear points were.
They determined that a very dry area of the island located in a volcano's "rain shadow" and a very wet area that featured a low nutrient supply were given up prior to 1722.
But the area that balanced a moderate level of rain and a healthy nutrient supply maintained a "robust population" even after the Europeans arrived—bringing with them smallpox, syphilis, and tuberculosis.
Chadwick views the pullback as a reaction to the people's inability to "maintain the food resources necessary to keep the statue builders in business. So we see the story as one of pushing against constraints and having to pull back rather than one of violent collapse." (Tooth plaque has revealed more about how the Rapa Nui lived.)
This article originally appeared on Newser: Researchers Solve Piece of Easter Island Mystery
More From Newser