Dozens of drunk seagulls found on beaches in Southern England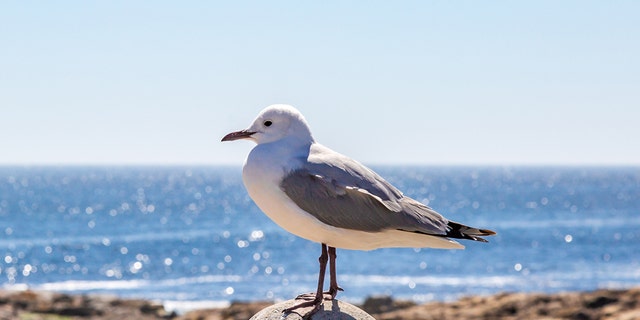 Dozens of drunk seagulls have been found on beaches in Southwest England after scavenging alcohol, according to news reports.
Citing the Royal Society for the Prevention of Cruelty to Animals, Sky News reports that some seagulls have died and others are "seriously ill."
"The birds appear disoriented and confused and struggle to stand," explained RSPCA vet David Couper. "We took some video of one of the birds who is staggering around and losing his balance just like a person would if they'd had too much to drink."
IGUANA DRAMA: VIRAL VIDEO SHOWS DUELING LIZARDS IN STARBUCKS PARKING LOT
DevonLive reports that one seagull "reeking of beer" vomited over firefighters sent to rescue it after it had fallen off a roof in Lyme Regis.
One theory is that the seagulls were drinking beer left in plastic cups that revelers left lying around on the beach the night before. Animal welfare experts, think that the birds' inebriated state may be the result of feeding on brewery waste.
RSPCA officer Jo Daniel told the BBC that, at first, the seagulls look like they have botulism, a weakening of the muscles caused by a toxin that attacks the body's nervous system. However, most of the birds seem to recover after vomiting, she said.
RAT ATTACK: WORLD'S LARGEST RODENT CULL CLEARS PREDATORS FROM ATLANTIC ISLAND
"If you're worried a bird might be drunk or have botulism, please contact a local vet or call @RSPCA_official for help!," tweeted RSPCA National Press Officer Amy De-Keyzer.
Couper told the Somerset County Gazette that the RSPCA has treated a number of drunk seagulls from across the English county of Devon and some from the neighboring county of Dorset.
Follow James Rogers on Twitter @jamesjrogers