Do Aliens Exist? Denver Puts It to the Vote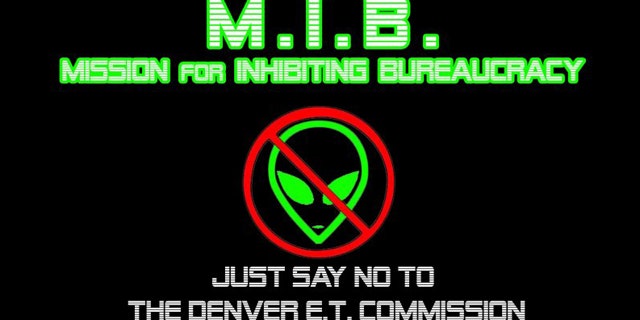 NEWYou can now listen to Fox News articles!
Denver residents are set to vote in August on whether to allow a commission to investigate if the government has covered up the existence of aliens, but another group of Coloradans is attempting to put a stop to the probe, KDVR reported late Thursday.
Jeff Peckman, a supporter of the Denver Extraterrestrial Affairs Commission, claims the government has covered up the existence of aliens, alien abductions and extraterrestrial cures for cancer.
The Mission for Inhibiting Bureaucracy (MIB) recently registered with the city of Denver as a political action committee in an attempt to stop the alien investigation.
MIB says the Extraterrestrial Affairs Commission's goal of posting its findings on Denver's website would cost the city $23,000 a year, while the election itself will cost $100,000 because a ballot must be mailed to every registered voter.
"Until we have a city website ready to welcome the second coming of Jesus, or welcoming fairies, or anything based in belief, not fact, this is just not a correct way to use a city government website," said MIB member Matthew Baxter.