Disabled hedgehog receives hydrotherapy treatment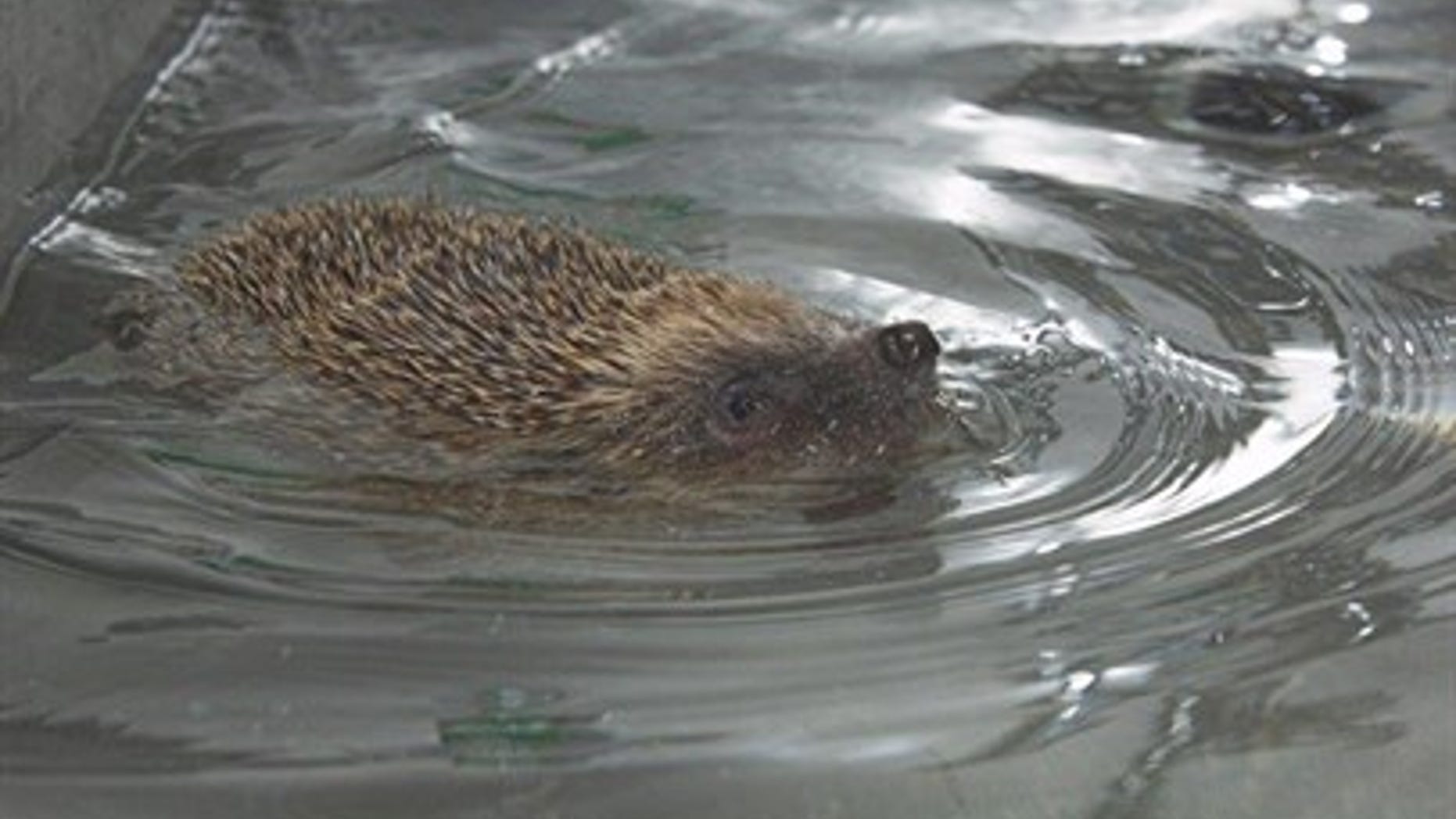 A young hedgehog that was unable to use its hind legs when it was found last year has been receiving hydrotherapy treatment from animal welfare experts.
The hedgehog was nicknamed 'Phelps' by experts at the Scottish Society for the Prevention of Cruelty to Animals (SPCA), in an apparent nod to U.S. Olympic swimming giant Michael Phelps.
SCIENTISTS UNRAVEL BIZARRE MYSTERY OF MASS ANTELOPE DEATHS
"Phelps arrived into our care back in November and once he uncurled we realised that he was unable to use his hind legs," explained Scottish SPCA Wildlife Rescue Centre Manager Colin Seddon, in a statement. "Our vet advised physiotherapy and because hedgehogs curl up when scared, we decided to place him in a shallow bath of water. He was closely supervised by Nicola Turnbull, our head of small mammals, and was able to build up strength in his hind legs without having to bear any weight."
The treatment continued over a seven-day period. "Gradually Phelps regained the use of his hind legs and should be ready for release once the weather gets warmer!" said Seddon.
RACCOON CAUGHT BREAKING INTO TENNESSEE CELL PHONE STORE
Phelps, who was a juvenile when he was found, was spotted during daylight hours, unusual for a nocturnal animal. "We would be particularly concerned if a hedgehog is out during the day at this time of year and would urge anyone who finds one to call our animal helpline so we can come and collect it," noted Seddon. "Hedgehogs will struggle in the cold."
Some 155 hedgehogs are currently being rehabilitated at the Scottish SPCA's National Wildlife Rescue Center.
Follow James Rogers on Twitter @jamesjrogers