Crocodile stoned to death in horrific attack at Tunisian zoo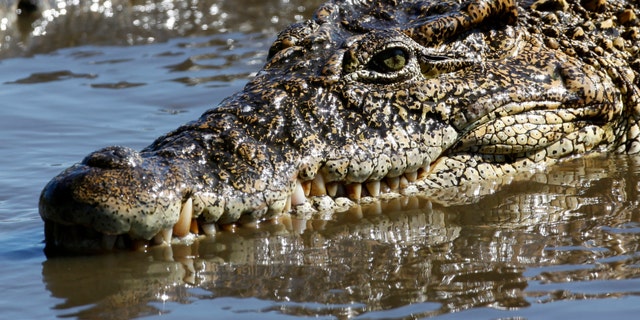 A crocodile at a zoo in Tunisia has been brutally stoned to death by a group of visitors, according to media reports.
Citing authorities in Tunis, Agence France Presse reports that the crocodile at Belvedere Zoo in Tunis was attacked by the group of visitors, who threw stones at the animal's head.
BEAR DIES AFTER PLUMMETING FROM HELICOPTER
Gruesome pictures of the attack's aftermath were posted to Facebook by the municipality of Tunis, which denounced the attack as "savage behavior." Pictures show the bloodied animal next to what appear to be a paving slab and a large rock.
Amor Ennaifer, a vet at the Belvedere Zoo, told AFP that the reptile died after it was struck on the head by two large rocks Tuesday. "It's terrible, you cannot imagine what animals endure from some visitors," he said.
FOR THE LATEST SCIENCE FEATURES FOLLOW FOX SCITECH ON FACEBOOK
Stones have also been thrown at the zoo's lions and hippos, according to Ennaifer, who noted that school holidays, in particular, can be a difficult time.
Images of widespread littering at the zoo sparked outrage when they appeared on social media last year.
The attack on the Belvedere Zoo crocodile comes hot on the heels of a brutal incident at the national zoo in El Salvador. Gustavito, a beloved hippopotamus at the zoo in San Salvador, died last week after apparently being attacked with metal bars, knives and rocks.
The Associated Press contributed to this report.