Company X Will Change Your Life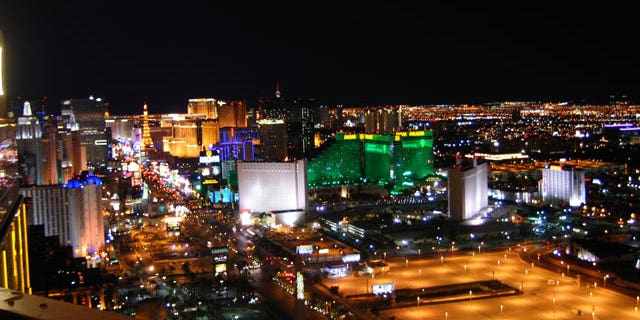 Las Vegas – In the future, magazines will look entirely different every time you pick them up.
In the future, your computer will be a giant glass table, guitars will never slip out of tune, and all those social networks will finally be relatively easy to use.
In the future, your electronic gadgets will be entirely waterproof.
Twenty startup technology companies formally unveiled their ideas at the third annual Startup Debut Sunday night at the 2012 Consumer Electronics Show (CES) in Las Vegas – each aiming if not to change the world to at least reshape it a little bit.
Those transforming magazines will come from Genwi, a Los Altos, Calif., based company that recently unveiled an Internet publishing platform that lets a publisher easily rejigger the content in a digital magazine, even after it's been delivered to the consumer, explained CEO PJ Gurumohan. As an example, he cited the latest issue of Conde Nast's "The Daily W," a digital version of W magazine.
"They've already changed advertisers once," he explained. The app allows publishers to dynamically link to online shopping and even completely change the content in a published edition. Like that story? Better print it out, it might not be around to show your better half later on.
Gurumohan's company is practically ancient, having gotten its start over a year ago, so its appearance at Startup Debut seems somewhat disingenuous. But other businesses at Startup Debut were literal startups, some even pressing the go button to launch new websites Sunday at the event.
Jennifer Gosse, CMO of tracky, officially launched the beta version of her site Sunday night. Tracky is a social collaboration platform for enterprise and personal use – it works sort of like an aggregator to compile your various social media accounts – Twitter, Facebook, LinkedIn and so on – and easily controls what information is published where and to whom. And Frequency, which aggregates and compiles video from a variety of online sources, announced the launch of its service at the event.
"Frequency brings together, in one powerful and easy to use experience, all the great Internet videos that people want to watch," said founder and CEO Blair Harrison.
Joining them were other companies that showed off their stuff – Evertune demonstrated an innovative bit of "stringed instrument technology" that purports to keep a guitar's strings in tune forever, for example, and MultiTouch Americas showed off a 55-inch table topped by an interactive LCD screen that supports an unlimited number of touches, unlike today's touch screen devices that are often limited to five or fewer.
The screen uses Windows 7, general manager Timo Korpela explained, but the technology supports several platforms including Apple iOS.
And Liquipel president Danny McPhail unveiled his innovation – a non-toxic nonmaterial that can take an ordinary smartphone and make it completely impervious to water. McPhail demonstrated the neat invention by showing how a water would bead up and run off a specially treated tissue, rather than absorbing into the material.
These twenty companies join the hundreds of others showing off new cars and computers, fridges and phones, gadgets and gizmos and more at the 2012 Consumer Electronics Show.
Innovation, it seems, is clearly alive and well.