Clock presented to one of golf's first superstars up for auction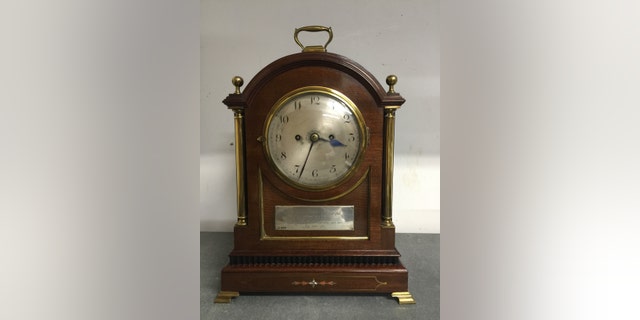 NEWYou can now listen to Fox News articles!
A clock presented to Harry Vardon, one of the first golf superstars, will be auctioned in the U.K. on Saturday.
The clock was presented to Vardon when he won his fifth British Open title in 1911. Vardon, who won the U.S. Open in 1900, won the British Open a record six times. Nicknamed "Mr. Golf," Vardon was also runner up at the 1913 and 1920 U.S. Open tournaments.
The clock will be sold at auction by Henry Aldridge & Son in Devizes, U.K. Saturday.
Related: Titanic treasures sold at UK auction
Intriguingly, Vardon is reputed to have been booked on the Titanic in 1912, but did not travel due to illness.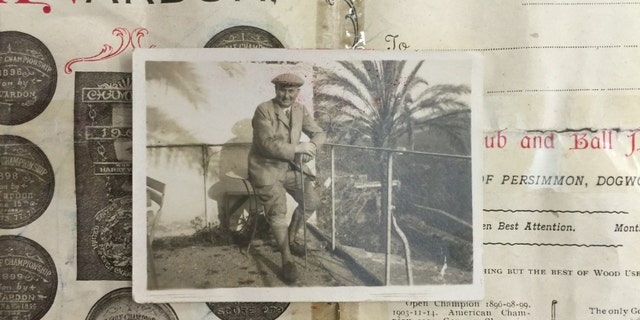 A silver hallmarked plaque on the clock reads: "Presented by The South Herts Golf Club To Harry Vardon Open Champion 1896, 1898, 1899, 1905, 1911 July 2nd 1911." Vardon became the club professional at South Herts Golf Club in Hertfordshire, U.K. in 1902. The lot including the clock, a certificated copy of Vardon's death certificate, newspaper cuttings, personal note paper and photograph, has a pre-sale estimate of between $2,874 and $4,310.
Saturday's auction will also include a watch presented on the launch of destroyer HMS Bulldog in 1930 by the directors of shipbuilding company Swan Hunter. In 1941 HMS Bulldog was involved in the capture of the famous "Enigma" coding machine from German U-boat U-110.
The watch has a pre-sale estimate of between $287 and $431.