Climate models questioned: Global warming may be slower than previously thought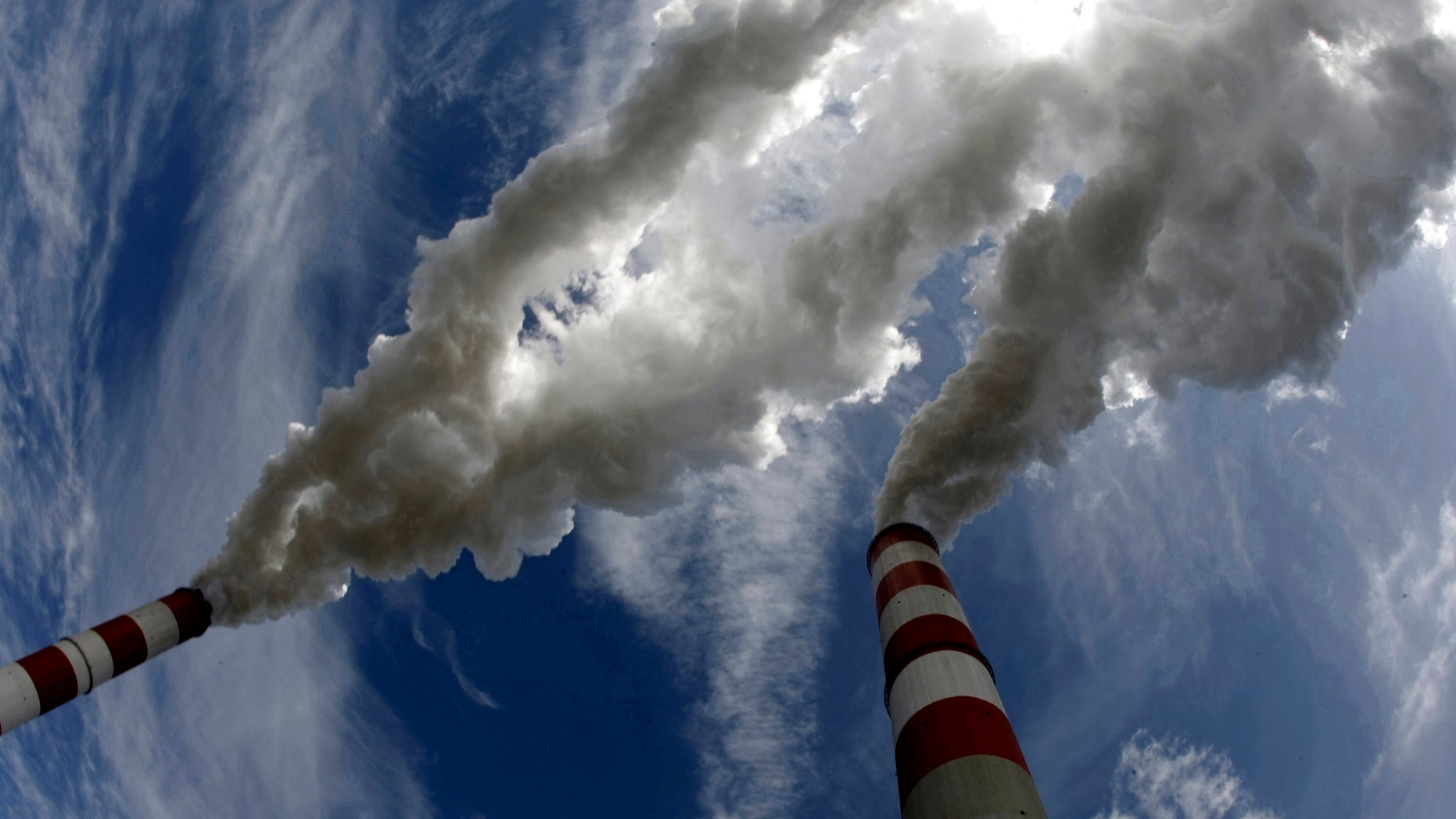 The computers were wrong. There's still hope for Planet Earth.
That's the conclusion of some of the world's leading geoscientists, who conducted a study that found global warming is occurring more slowly than computer models forecast a decade ago.
The study, published in the journal Nature Geoscience, does not contradict the scientists' concerns that global warming is dramatically damaging the environment, but it does suggest that it's not too late to do something about it.
Scientists have long held that a 2-degree Celsius (3.6 degrees Fahrenheit) increase in the earth's temperature would be a tipping point for the environment, and multiple studies have projected that figure to be reached by the end of the century.
DON'T BLAME CLIMATE CHANGE: HURRICANES HAVE ALWAYS BEEN AND WILL ALWAYS BE WITH US
In an effort to prevent a climate catastrophe, the U.N. Framework Convention on Climate Change reached the Paris Agreement in 2015, designed to limit the increase in global temperature to 1.5 degrees Celsius (2.7 degrees Fahrenheit) above pre-industrial levels. That agreement has now been signed by 195 participants and ratified by 162, though the United States has threatened to withdraw its endorsement.
According to global-warming projections collected 10 years ago from 12 separate computer models from universities and government institutes around the world, the planet could emit no more than 70 billion tons of carbon after 2015 to keep temperatures from rising above the 1.5-degree Celsius limit.
But the study in Nature Geoscience suggests that the forecast may not be as dire as the scientists thought.
"We haven't seen that rapid acceleration in warming after 2000 that we see in the models. We haven't seen that in the observations," Myles Allen, professor of geosystem science at the University of Oxford and one of the study's authors, told the Times of London, as reported in The Independent.
SCIENTISTS SAY WARMING MAKES STORMS, LIKE HARVEY, WETTER
The new study shows that another 240 billion tons of carbon emissions can be tolerated.
"That's about 20 years of emissions before temperatures are likely to cross 1.5C," Allen said. "It's the difference between being not doable and being just doable."
Michael Grubb, a professor of international energy and climate change at University College London, and a co-author of the study, said two years ago at the Paris summit that "All the evidence from the past 15 years leads me to conclude that actually delivering 1.5C is simply incompatible with democracy."
But this week he told The Times: "When the facts change, I change my mind, as [John Maynard] Keynes said.
"It's still likely to be very difficult to achieve these kind of changes quickly enough, but we are in a better place than I thought."