Buzz Aldrin: How we can make Mars missions a reality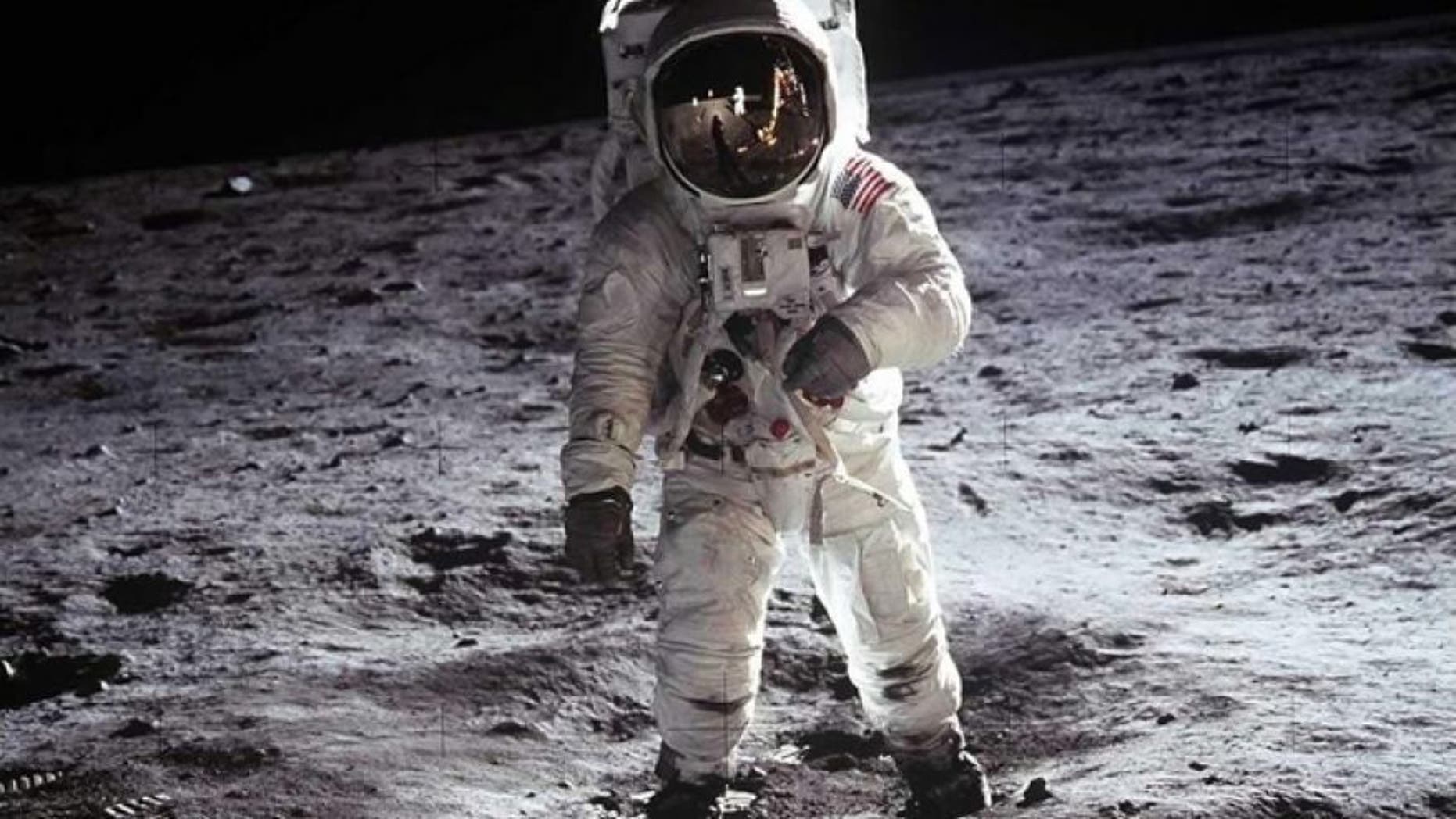 While the private sector continues to expand and help shape the future of space exploration, former astronaut Buzz Aldrin believes billionaires aren't necessarily the answer to conquering the unrelenting quest for knowledge among the stars.
The Apollo 11 astronaut is in the spotlight at the moment after filing a lawsuit against two of his children over control of his estate and space artifacts.
In an interview given to Fox News last week before news of the lawsuit broke, Aldrin discussed Mars exploration, a topic close to his heart.
Aldrin, one of the first two people to set foot on the moon, recalled a panel at a Milken Institute conference last year when former NASA administrator Daniel Goldin voiced his desire to seeing billionaires back a Mars mission. Yuri Milner – a Russian billionaire funding search for life projects, also participated in the panel.
"I was shocked," Aldrin told Fox News Thursday night ahead of the premiere of "Ulugh Beg: The Man Who Unlocked the Universe," a docudrama following the extraordinary life of a gifted 15th-century astronomer and ruler who helped turn Samarkand, now known as Uzbekistan, into a mecca of science and culture.
"We're going to let our future be done by somebody who has more money than somebody else -- and for their purposes, their objectives? I don't think that's the way humanity should be doing things. I think we do things with teamwork," he said.
BUZZ ALDRIN EYES 2040 FOR MANNED MARS MISSION
That's not to say Aldrin isn't a fan of SpaceX founder and Tesla CEO Elon Musk, or Jeff Bezos, the CEO of Blue Origin and Amazon, along with the other companies such as United Launch Alliance that are innovating and competing to help bring new technology to the industry.
The Gemini 12 and Apollo 11 astronaut was even among the thousands of people gathered at Cape Canaveral, Florida, to witness SpaceX's historic Falcon Heavy launch earlier this year.
Both SpaceX and Blue Origin are eyeing Mars, along with other space voyage adventures, according to USA Today.
Yet Aldrin, who has been a fierce advocate for America's push toward a manned mission to the Red Planet, noted that such a daunting task has to be accomplished by a "coalition of capable nations" rather than individuals.
BUZZ ALDRIN SUES OVER CONTROL OF HIS ESTATE, SPACE ARTIFACTS
"We need to include everybody whether it's approved by people or not – it has to, because if we can't entice them then it's competing at a very expensive level."
When it comes to Mars, the 88-year-old hopes to maintain a constant presence on the planet and has already conceptualized a plan to complete the epic journey – with the most critical element being refueling, something he suggests could be done on the moon.
Aldrin has previously told Fox News he believes astronauts could land on Mars by 2040.
Speaking at Thursday night's event, Aldrin was also sure to note the impact of Beg, and how his contributions are still being used today to help fuel future space endeavors and discoveries.
"It was just such an eye opener to read about all the fantastic contributions, I think most people have no idea and how revolutionary this thinking was and how it laid such groundwork," he said.
As for America's space future, Aldrin suggested President Donald Trump's announcement last week at the National Space Council, during which he ordered the Pentagon to immediately establish a national "space force" – a statement that was met with a mix of reactions – was an indication toward the country's commitment.
"I think the motivation behind it is we're going to move ahead on space," Aldrin said.