Budget Crisis Threatens Privatization of U.S. Space Missions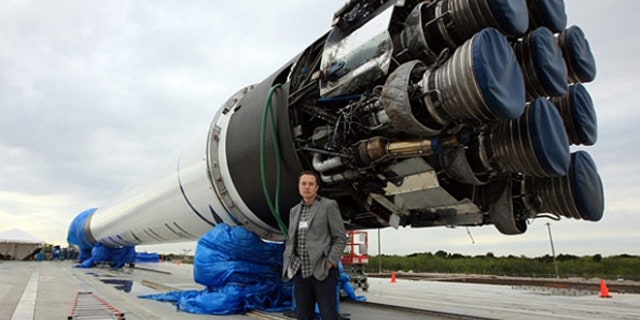 Launch delays and shrinking federal budgets threaten NASA's plan to rely on private rockets to ferry astronauts and equipment to the international space station, government and industry officials said.
The first commercial cargo run to the station has now likely slipped from late this year or in January to as late as April—largely because engineers from one company are laboring over spacecraft-guidance software.
Meanwhile, the House as early as Thursday is expected to cut National Aeronautics and Space Administration funding for the development of privately built and operated systems to blast astronauts into orbit.
The budget woes and technical delays come as the U.S. makes the transition to using commercial operators to transport crews and cargo after retiring its fleet of space shuttles. The first step is for a pair of U.S. companies to come up with private launchers and spacecraft to haul supplies—but not yet people—to the station.
Closely-held Space Exploration Technologies Corp. aims to do the job with its Dragon capsule atop its 19-story-tall rocket, the Falcon 9. After the first launch of that combination in December 2010, the company predicted cargo deliveries would begin within a few months. The Hawthorne, Calif., company, also known as SpaceX, now has internal estimates it could start deliveries at the earliest in February or March, 2012, the government and industry officials said.
High-profile entrepreneur Elon Musk, who founded SpaceX, has said that compared to NASA's track record, SpaceX has suffered shorter delays and fewer technical problems.
Read more about the challenges facing private space companies at The Wall Street Journal.