Brief Tsunami Warning After Quake Strikes Alaska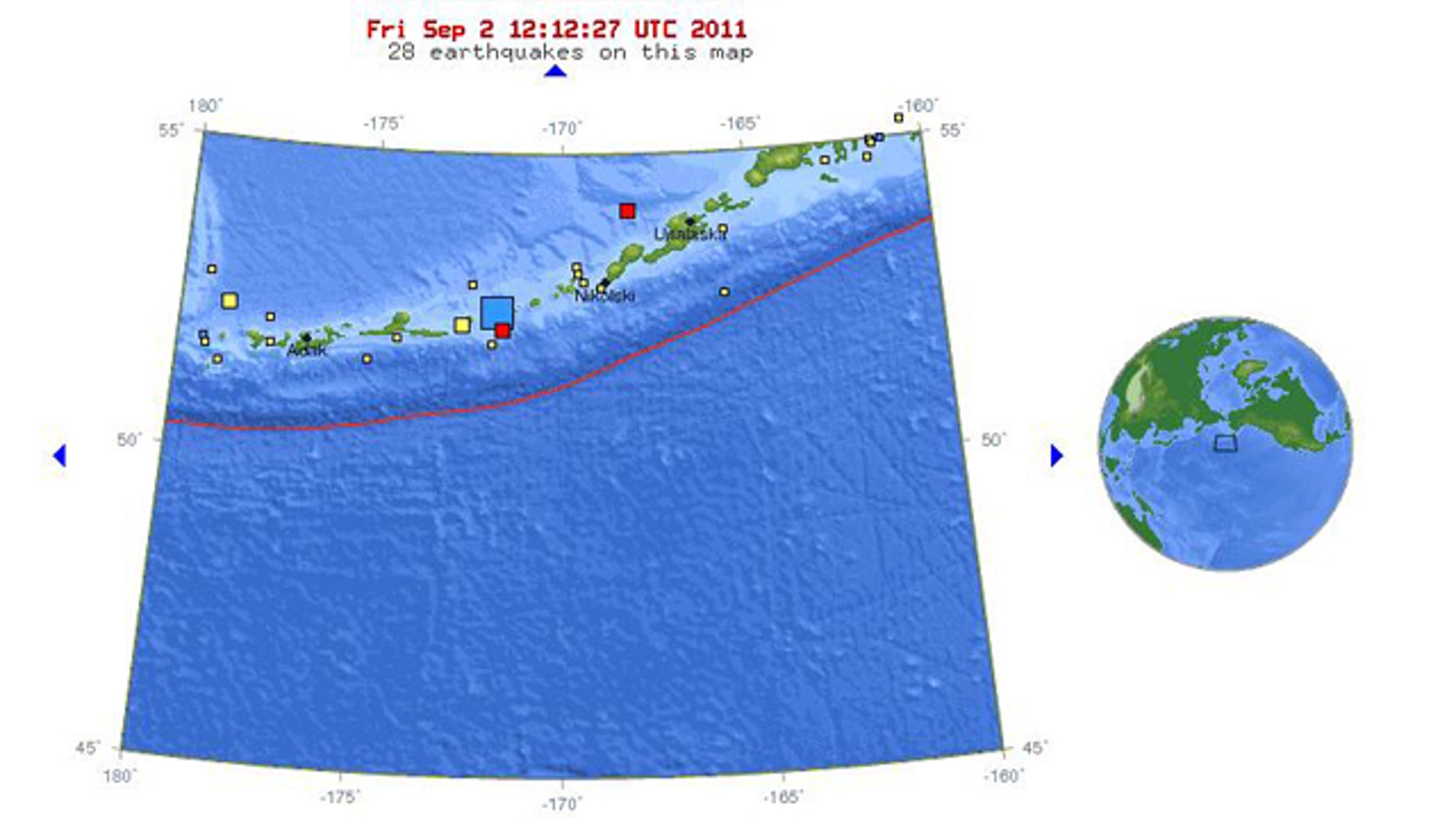 A magnitude 6.8 earthquake struck the Pacific Ocean off the coast of Alaska early Friday morning, the USGS reported, leading to a brief tsunami warning for parts of the Aleutian Islands.
The warning was canceled after only a small wave was recorded in the community of Atka, Alaska.
"In Atka, they had a little bump of a wave, but nothing of any kind of a destructive power. Just a wave," said Jeremy Zidek, a spokesman for the Alaska Department of Homeland Security.
Residents were evacuating to higher ground in Atka but then stopped at the cancellation, Zidek said.
The areas are very remote and not heavily populated, according to Jessica Sigala, geophysicist with the USGS in Golden, Colorado.
The USGS says the earthquake struck in the waters at about 6:55 a.m. EDT (1055 GMT), over 1,000 miles from Anchorage, and there were no initial reports of injuries or damage.
A woman who answered the phone at the city hall in Unalaska, a city in the Aleutians, but declined to give her name said people at Dutch Harbor were awakened by sirens.
"We have some people on high ground, but not a lot," she told the Associated Press. "Sirens woke us all up -- everybody's moving."
The state emergency response center was being staffed early Friday morning.
In June, an earthquake with a magnitude of 7.2 in the same area of the Aleutians also prompted a tsunami warning.
News wires contributed to this report.