Bill Gates Backs Vaccine From Human Sweat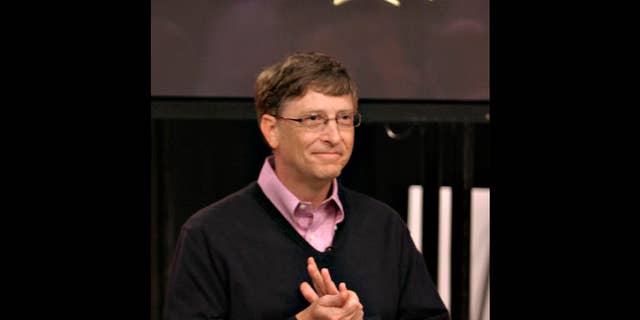 NEWYou can now listen to Fox News articles!
Efforts to develop a vaccine triggered by human sweat, and to control mosquitoes using carnivorous plants, were among 78 science projects that won backing from the Bill & Melinda Gates Foundation on Tuesday.
The foundation, a $34 billion fund that is run by the multi-billionaire philanthropist Bill Gates and invests in scientific projects broadly aimed at improving global health, said each project would get a $100,000 grant for further study.
Other winning projects include developing a low-cost cell phone microscope to diagnose malaria, using ultrasound as a reversible male contraceptive, insecticide-treated scarves and using imaging systems to seek and destroy parasites with a targeted laser vaccine.
"We are convinced that some of these ideas will lead to innovations and eventually solutions that will save lives," Tachi Yamada, of the Gates Foundation's global health program, said in a statement.
The foundation said winners were from universities, research institutes and non-profit organizations in 18 countries around the world.
One group of scientists in Germany will use their grant to develop nanoparticles that penetrate the skin through hair follicles and burst on contact with human sweat to release vaccines.
Grants will also help researchers investigate new ways to fight malaria: one team is trying to see whether treating traditional scarves worn by migrant workers along the Thai-Cambodia border with insecticide will reduce drug-resistant malaria; in Uganda, a team is testing the ability of insect-eating plants to reduce the number of malaria-transmitting mosquitoes.
Scientists in the United States will use the grant to study the ability of ultrasound to temporarily deplete testicular sperm counts for possible use as new male contraceptive.
The grants were awarded by the foundation's Grand Challenges Explorations scheme -- a five-year $100 million initiative which seeks to promote innovation in global health.
Gates, the world's richest man, is co-founder of Microsoft Corp and remains chairman of the company, although he focuses much of his attention on the foundation.
Since opening in 1994, the foundation has handed out more than $21 billion in grants.