Badger sneaks into home, naps on cat bed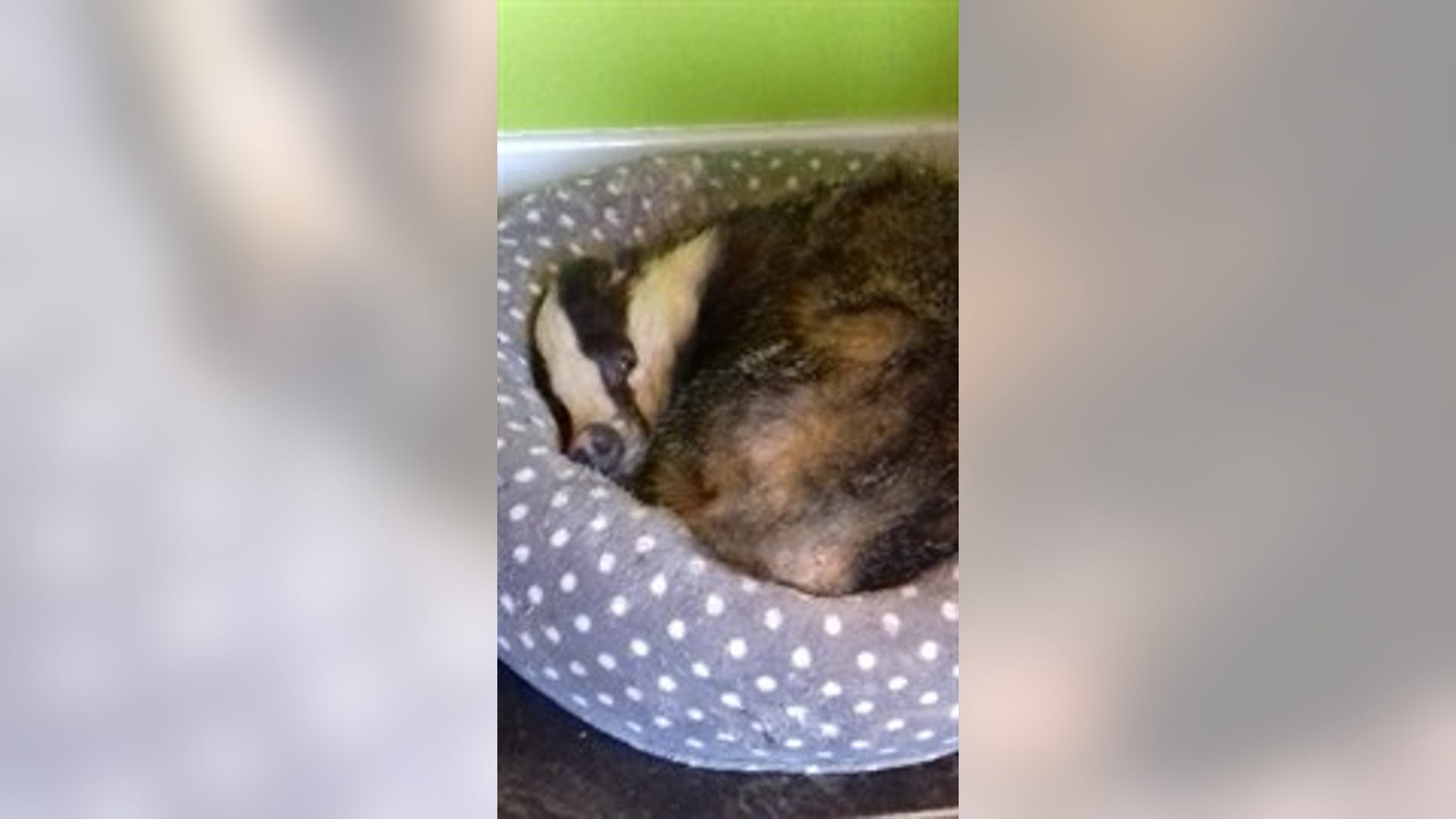 A badger got a wakeup call from animal rescue workers after he sneaked into a home in Scotland and made himself comfy on a cat bed earlier this week.
The Scottish Society for the Prevention of Cruelty to Animals (SPCA) were called to the home in Linlithgow Wednesday.
BOMB-SNIFFING CIA DOG DROPPED FROM PROGRAM AFTER 'NO LONGER INTERESTED'
"I got a surprise when I arrived at the property and saw a badger having a nap!," explained Animal Rescue Officer Connie O'Neil, in a statement. "He had gotten in through the cat flap and had eaten all the cat food before going for a sleep on the cat bed."
The animal was none too pleased to be aroused from its slumbers. "He didn't seem too happy when I tried to move him but I was able to slide the cat bed round and it was then that the badger noticed the back door was open so made a run for it!" O'Neil said.
Scottish SPCA Chief Superintendent Mike Flynn notes that it is highly unusual for badgers, which can be aggressive, to enter a house.