Baby born in Florida hospital during the height of the solar eclipse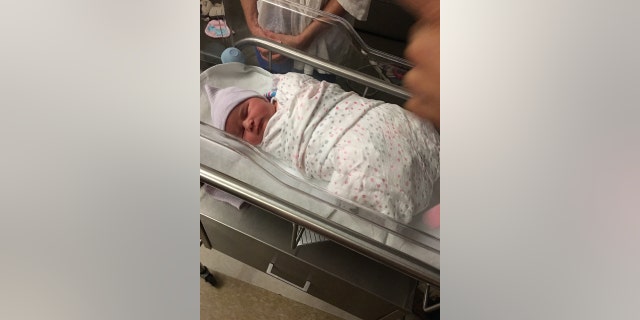 Charlotte Roel Easterly came into the world in Pensacola, Florida, during the height of Monday's solar eclipse.
The Pensacola News Journal reports that the 7-pound, 11-ounce baby girl was born at 1:36 p.m. local time on Monday, precisely when the eclipse was at its height in Pensacola.
SOLAR ECLIPSE 2017 IN PICTURES
"It was literally during the eclipse, it was the most amazing thing," Karen Lee, the baby's aunt, told the Pensacola News Journal.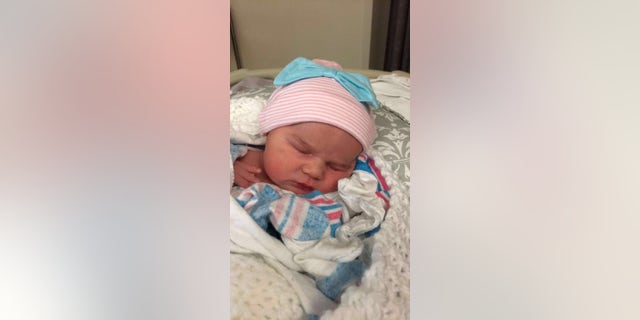 Family members of patients in the maternity ward at Pensacola's Sacred Heart Hospital took turns to go outside and don eclipse glasses to view the rare event, according to Lee.
FAMILIES FROM ALL OVER THE US FLOCKED TO CHARLESTON FOR THE 2017 SOLAR ECLIPSE
"What an incredible day," wrote Charlotte's mother Taria White, on Facebook. "Our sweet baby girl is famous," she wrote, in another Facebook post, noting the media interest in her daughter's birth.
The coast-to-coast solar eclipse captivated millions of Americans as it carved a 70-mile wide path of totality from the Pacific coast to the Atlantic. The eclipse, which began in Oregon and ended in South Carolina, was the first to cross the continental U.S. since 1918.
NASHVILLE HOSTS OVER ONE MILLION VISITORS FOR SOLAR ECLIPSE
The eclipse was also big news at St. Luke's Hospital in St. Louis, Missouri.
Newborns at the hospital's Birth Care Suites were dressed in eclipse-themed outfits and families received eclipse baskets filled with Sun chips, Moon Pies and Eclipse gum.
Follow James Rogers on Twitter @jamesjrogers