Australians on High Alert as Sharks Spotted Feet From Shore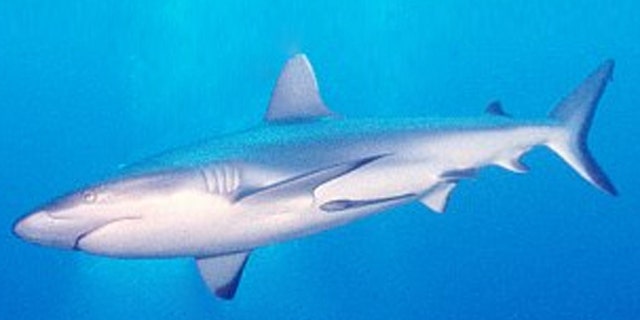 NEWYou can now listen to Fox News articles!
Melbourne, Victoria residents were back on high alert after there were two more shark sightings that were in shallow water, within feet of the shoreline, the Herald Sun reported Thursday.
Beachgoers at Aspendale, 18 miles southeast of Melbourne, got a shock Thursday when a dark grey shark was spotted lurking in shallow water. Glenda Faull was taking her dog for a swim at the beach early in the morning, when a man alerted her to the shark.
"I was walking thigh-high in the water when a man came running past yelling 'shark, shark. I saw the fin and I got out of the water with my dog quick smart," she said. Faull said she took her dog to the beach every day and was shaken by the sighting.
"It was a beautiful looking shark, but it gave me quite a scare ... I was lucky I got out, it could have taken a hunk out of my leg or attacked my dog," Faull added.
Another person, Lisa Freestone, said she saw a shark swimming within a couple of feet from the shore at Seaford beach, 22 miles southeast of Melbourne, on Wednesday night. Freestone was walking along the beach with her husband when she saw the six feet long creature.
"If I'd been in the water I would have been extremely frightened ... There was a young girl on the beach who'd been swimming and she kept asking if the shark was going to eat her," Freestone said. Freestone added that she thought the shark looked "unhappy," saying it appeared to be unwell.
Melbourne Aquarium shark expert Nick Kirby said the shark appeared to be the same blue shark that was spotted in Brighton, 9 miles south east of Melbourne, earlier this week. "It's impossible to be certain but it does appear to have similar markings
"It's not a shark that I'd recommend approaching because it's a big animal,'' Kirby said.
Kirby said sightings of blue sharks so close to shore were extremely unusual and urged swimmers to be cautious.
"It's not unusual to have shark sightings at this time of year, but to see this particular shark so close to shore is extremely rare,'' he added.