Archaeologists unearth fisherman's house in Israel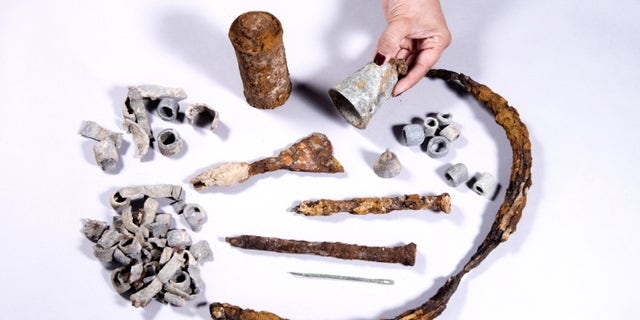 Dozens of Israeli children participating in an archaeological project aimed to educate them about their past have uncovered buildings used by fishermen along the Mediterranean coast as much as half a millennium ago.
Archaeologists with the Israel Antiquities Authority say it is the first time a building has been exposed in the city of Ashkelon that can be attributed with certainty to the fishing industry.
The youngsters were employed by the Antiquities Authority to be part of an excavation in the northern part of the city, where a new neighborhood is slated to be constructed.
"Two of the buildings that we uncovered are very curious, and it seems they were used as a fisherman's house and a lookout tower, possibly a lighthouse, dating to the Ottoman period," said excavation co-director Federico Kobrin.
"The tower was situated on a lofty hilltop, and it looks out over the beach and Mediterranean Sea. From the tower one could signal and direct ships that were sailing between the ancient ports in Ashkelon and Ashdod-Yam….
"The fisherman's house is divided into three rooms, and a wealth of artifacts was discovered in it that are indicative of its use: metal fishhooks, dozens of lead weights, a large bronze bell and even a stone anchor.
"The building's entrances were fixed in the north in order to prevent the high winds and sea storms from entering into it."

The fisherman's house will be preserved for the benefit of the residents and to create a connection between them and those who lived and fished there in the past.