Archaeologists uncover history in South Carolina backyard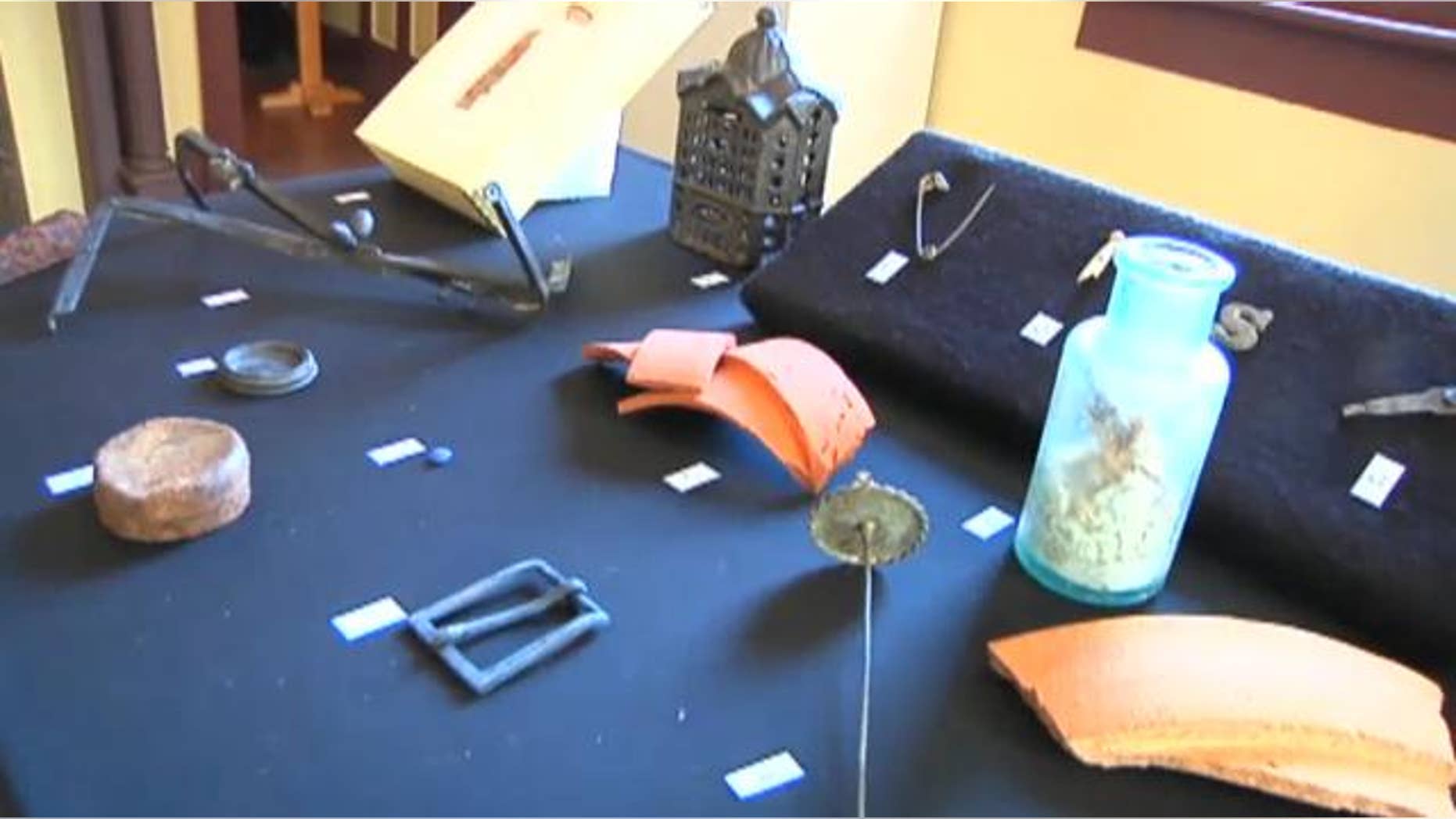 Columbia, SC – When you think of an archaeological dig, your backyard probably doesn't come to mind. And neither does an intersection in your town. But for two South Carolina archaeologists, what started out as research for a doctorate degree turned into a treasure trove of history that lay right beneath the dirt on a downtown street corner.
"We started digging, very limited digging, just to test for significance," archaeologist Jakob Crockett told FoxNews.com. "We expanded on areas where we started to find artifacts and eventually we opened up very large block excavations."
They hit the jackpot.
After six years of research and over two and a half years of digging, Crockett and his assistant Joseph Johnson discovered over 60,000 artifacts from one family on this plot of land.
"It's a remarkable site for several reasons. Probably the most significant reason is that it tells the story of Columbia through the lives and experiences of one African American family," Crockett said.
The site tells the story of the Mann-Simons, a family of black entrepreneurs in South Carolina dealing with the struggles of reconstruction and segregation.
"We are in the American south and the ability to tell the story of the United States of America particularly as it related to African Americans rests right here," Columbia mayor Steve Benjamin told FoxNews.com.
Former slaves from Charleston, midwife Celia Mann and boatman Ben Delane became the first generation of family members to live on the property and laid a social and material foundation that allowed successive generations to pursue a variety of businesses and social undertakings.
Though their research was extensive, most of the tools they used to uncover this history were everyday items you would find in your garage: spoons, brushes, plastic containers, measuring sticks.
"Of course a shovel … how could I forget the shovel?" said assistant Joseph Johnson.
With these tools, Crockett and Johnson uncovered pig skulls, loaded guns, glass containers, dog remains, and everything in between.
"A significant piece of American history is right here in this plot that which we stand," Benjamin.
And could there be history just around your corner waiting to be dug up?
"As long as there hasn't been major construction, these cultural resources lie below each yard," said Crockett.