Archaeologists trying to find murdered king's body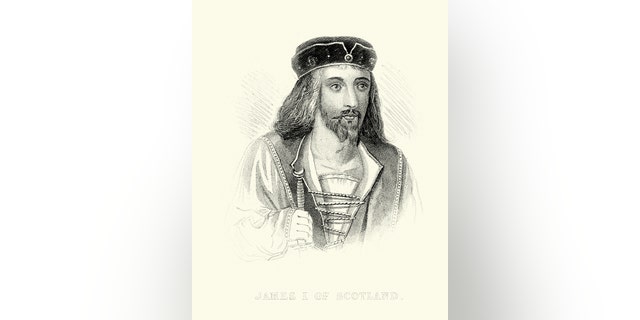 Almost exactly 580 years ago, King James I of Scotland was murdered by a group of conspirators in a sewer tunnel beneath a monastery as he attempted to escape, recounts the BBC.
Stabbed dozens of times, he is said to have died in a pool of his own blood. His tomb, however, has been lost to history, and now researchers and archaeologists are coming together to try to find it underneath the Scottish city of Perth and to recreate the site as a virtual museum.
"It's like Game of Thrones and Outlander all rolled into one—except this story is real," says a project leader from the Glasgow School of Art, per the AFP.
He adds that the king—known also as a poet, musician, and athlete—had been working to make Perth the capital of Scotland, so the day he died "changed Scotland forever." The king was buried in an elaborate tomb in the city's Charterhouse monastery, which he himself had built modeled on the Grande Chartreuse in the French Alps.
But the entire monastery was plundered and destroyed during the Reformation, reports the Courier. Researchers hope to locate the Charterhouse buildings during a two-year dig, then use the information to virtually reconstruct the complex, says a researcher from the University of Stirling, per the University of the Highlands and Islands.
"Locating the royal tombs within the church would be the icing on the cake," he adds. (Was King Arthur actually a Scot?)
This article originally appeared on Newser: Archaeologists Trying to Find Legendary King's Body