Archaeologist's theory: rare sword was Ivan the Terrible's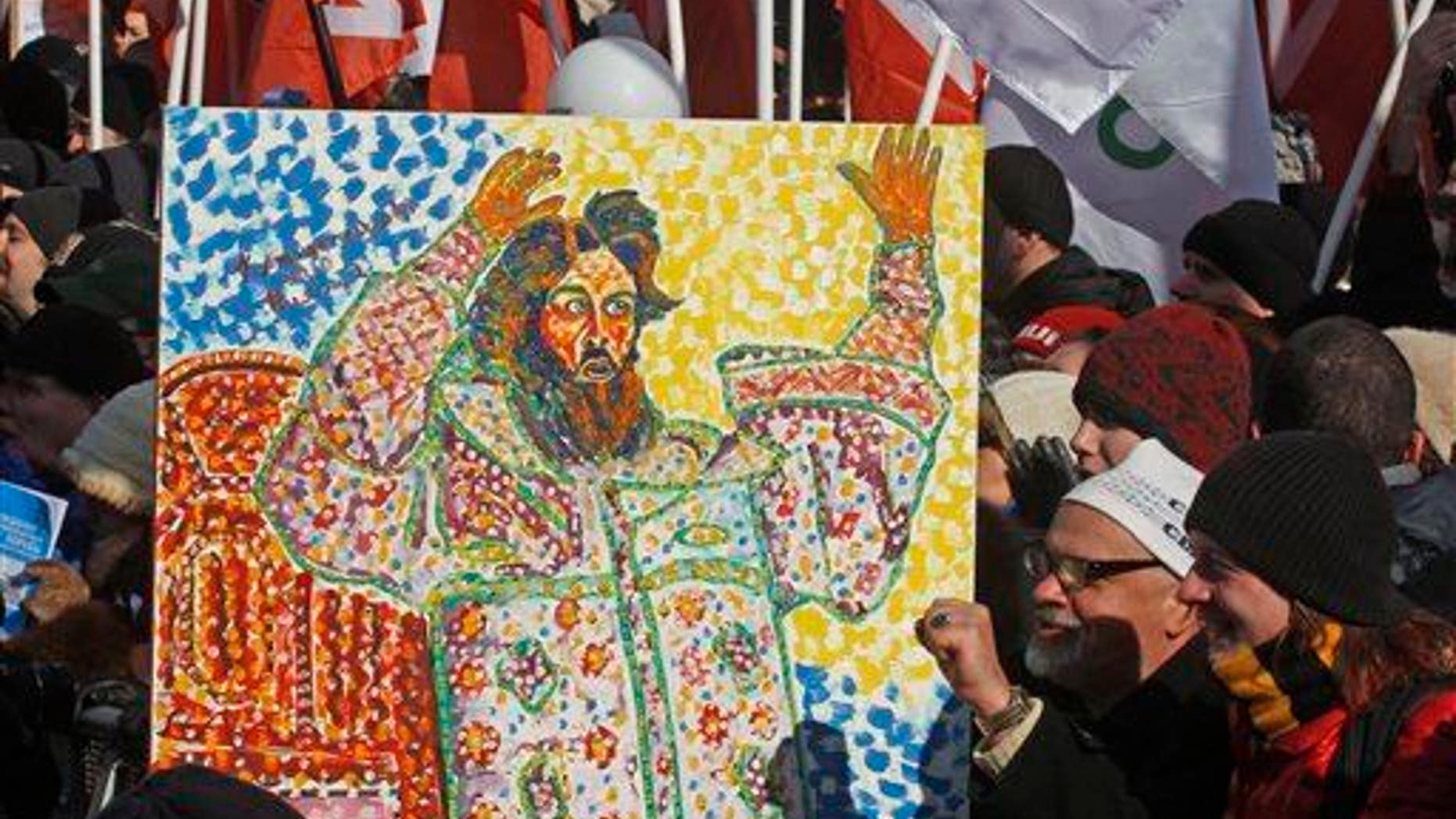 A medieval mystery sword found nearly 40 years ago in Siberia belonged to the notorious Ivan the Terrible, if a rather colorful theory can be believed. Scholars have long wondered how the 12th-century blade—which looks central European by design and was later adorned with Norse runes and a silver handle in Sweden—ended up in Siberia, where no such sword has ever been discovered, the Siberian Times reports via io9.
Enter Russian archaeologist Vyacheslav Molodin, who suspects that Ivan, a Russian tsar, somehow owned the sword and gave it to a legendary warrior who took part in Russia's conquest of Siberia.
"I am not sure that I am right, imagining all this, but the legend is really beautiful," says Molodin of his moment-by-moment account of a fight between the Cossacks and Tatar forces in 1584.
Molodin suggests the warrior, Ivan Koltso, led a Cossack detachment against "crowds of enemies ... in his hands, the glittering giant sword." He believes Koltso might have made it to his horse, but "behind him they chase, with arrows flying. And then, suddenly, the sword falls out of the hands of the hero and drops to the ground under a young birch tree." It lay there for 391 years, until a team including Molodin would find it under a few inches of soil.
He admits that his theory isn't too popular, but notes that Cossacks did use swords then despite having sabres and firearms, and Koltso is believed to have died nearby.
True or not, Molodin's theory touches on the importance of gift-giving in Middle Age cultures and the fact that medieval artifacts often have "long and complicated histories," reports New Historian.
(Read about an unearthed city founded by Genghis Khan's descendants.)
This article originally appeared on Newser: Expert: Mystery Sword Was Ivan the Terrible's
More From Newser