Archaeologists discover ancient, unique kiln and workshop in Israel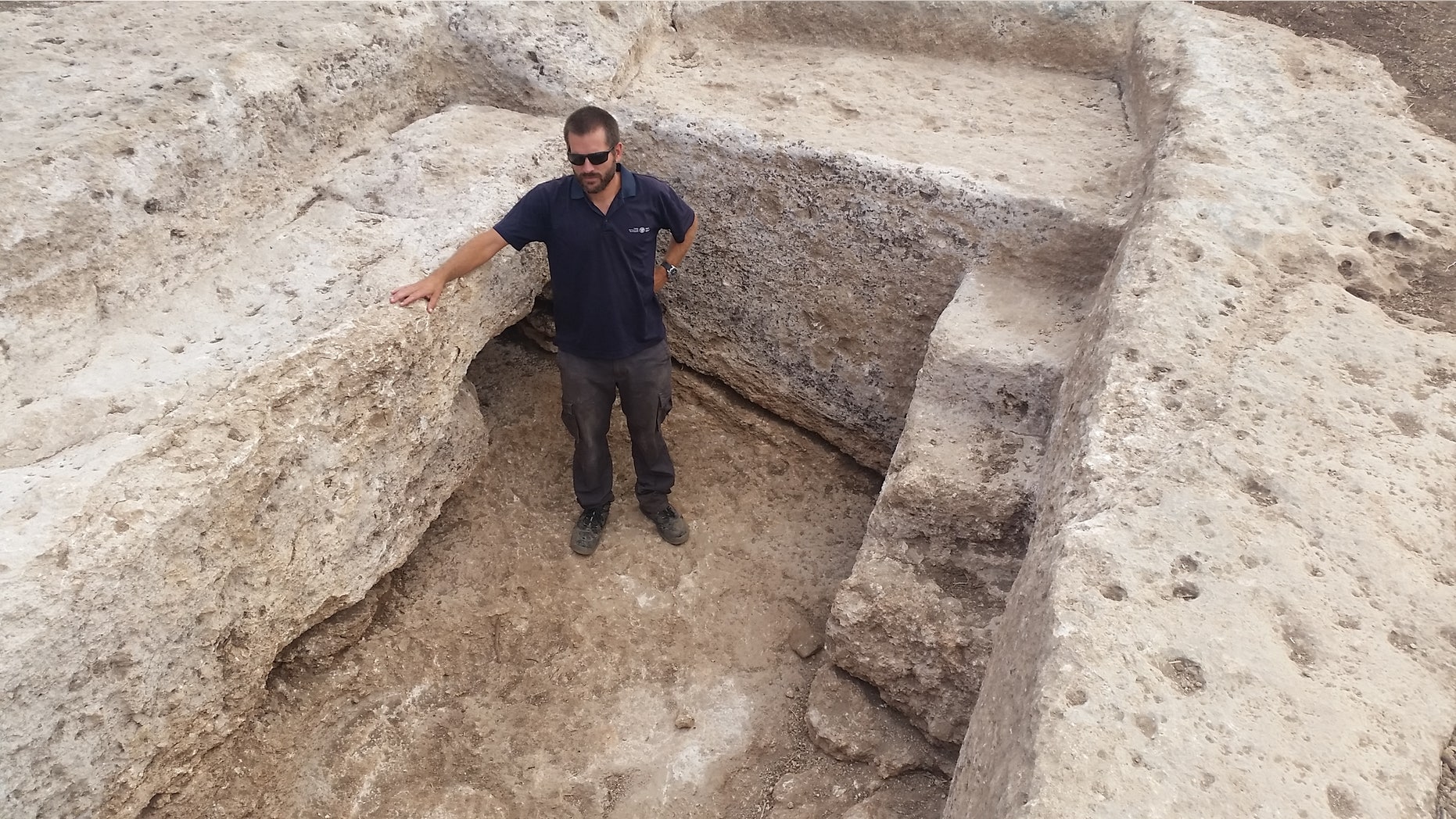 Israeli archaeologists in the Western Galilee have uncovered a 1,600-year-old ceramics workshop and a distinctive kiln cut into bedrock that was used to fire the pottery made there.
"What makes the pottery works so special is its unique kiln, which was hewn in bedrock and is unlike most of the kilns known to us that were built of stone, earth and mud," excavation director Joppe Gosker of the Israel Antiquities Authority said in a statement.
The workshop was found at a site that is being excavated prior to the construction of a new neighborhood in the town of Shlomi, in the far northwest part of Israel.
"The ancient workshop included a system for storing water, storage compartments, a kiln, etc.," Gosker said. "The kiln was meticulously constructed. It consisted of two chambers – one a firebox in which branches were inserted for burning, and a second chamber where the pottery vessels were placed that were fired in the scorching heat that was generated.
"The ceramic debris that was piled up around the kiln indicates that two types of vessels were manufactured here: storage jars that could be transported overland, and jars with large handles that were used to store wine or oil which were exported from Israel by sea."
Shlomi is in the Bat el-Jabal antiquities site, a large part of which will become an archaeological park. Other discoveries at the site include a royal structure with a gate, believed to be from the late Roman period, and remains of the walls of buildings that probably date to the Byzantine period.