Alligator found underneath car in Kansas, police say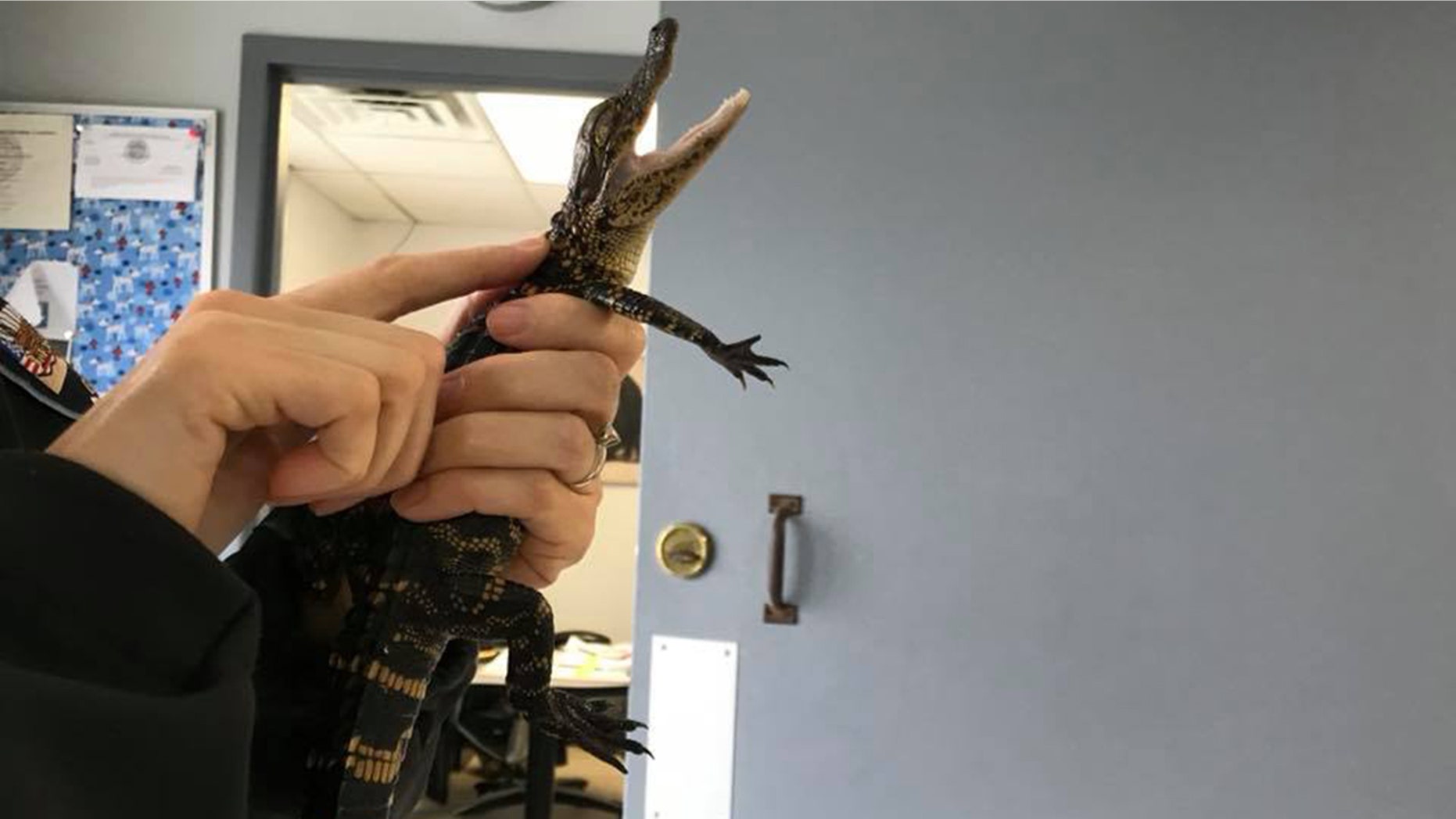 This critter isn't staying in one Kansas city for long.
An alligator was discovered beneath a vehicle in Olathe on Monday, police announced on Facebook Thursday.
Speaking to the Kansas City Star, Kasey Willis Lynch recalled seeing something scoot in front of her car while she went into a parking lot on Monday afternoon.
Lynch described the moment she discovered the scaly creature below another car.
"I found it under a car, so I took my cellphone to try and get a better look at it and thought it looked like an alligator," she explained.
HUGE BOA CONSTRICTOR FOUND SLITHERING OUTSIDE HOME
Lynch added, "After a minute of trying to figure out what lizard in Kansas looks like an alligator, I realized it might actually be an alligator."
She told the paper she asked a resident for their take -- someone who also thought it was an alligator -- then, Lynch contacted animal control.
WATER MONITOR LIZARD SPOTTED IN FRONT OF MICHIGAN HOME: 'IT FREAKED ME OUT'
Olathe police said an animal control officer retrieved the reptile and "brought the gator back to the shelter, where he's been hanging out this week."
Authorities added, "The gator will be heading to a new home on Monday with a reptile rescue in Manhattan, as gators are not allowed to reside in Olathe."
Lynch looked more closely and told the Kansas City Star she thinks the reptile was possibly a caiman instead.