Aerospace Firm Gets Grounded, Rethinks the Sandbag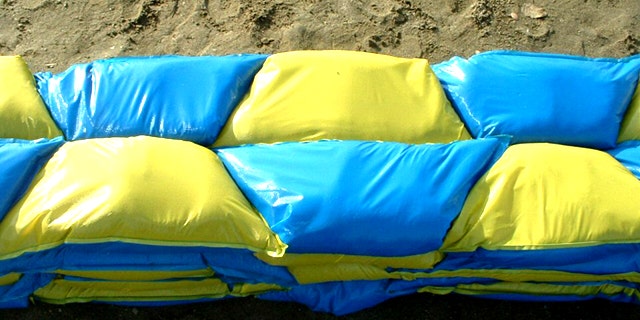 NEWYou can now listen to Fox News articles!
JP Aerospace spends most of its time contemplating the heavens. But lately, the company has had its eyes back here on Earth. Literally, studying the dirt.
The company has just unveiled its latest project, Sand Brick Technologies LLC, reported Sacramento's Fox40.
"Sandbags haven't changed in 16-hundred years," Powell told FOX40. So he and his team updated the traditional sandbag design, using waterproof plastic and a shape that allows the bags to interlock, making for a stronger defense against flood water.
The opening of the Sand Brick bag is wider than a shovel, allowing for easier filling. They are also comparatively lightweight. The bags each weigh 25 pounds instead of the typical 40 pound bags because they require less sand to do a more efficient job, according to the inventor.
For more information, see the full story on Fox40.com.