Act Out Your CSI Fantasies at D.C. Science Festival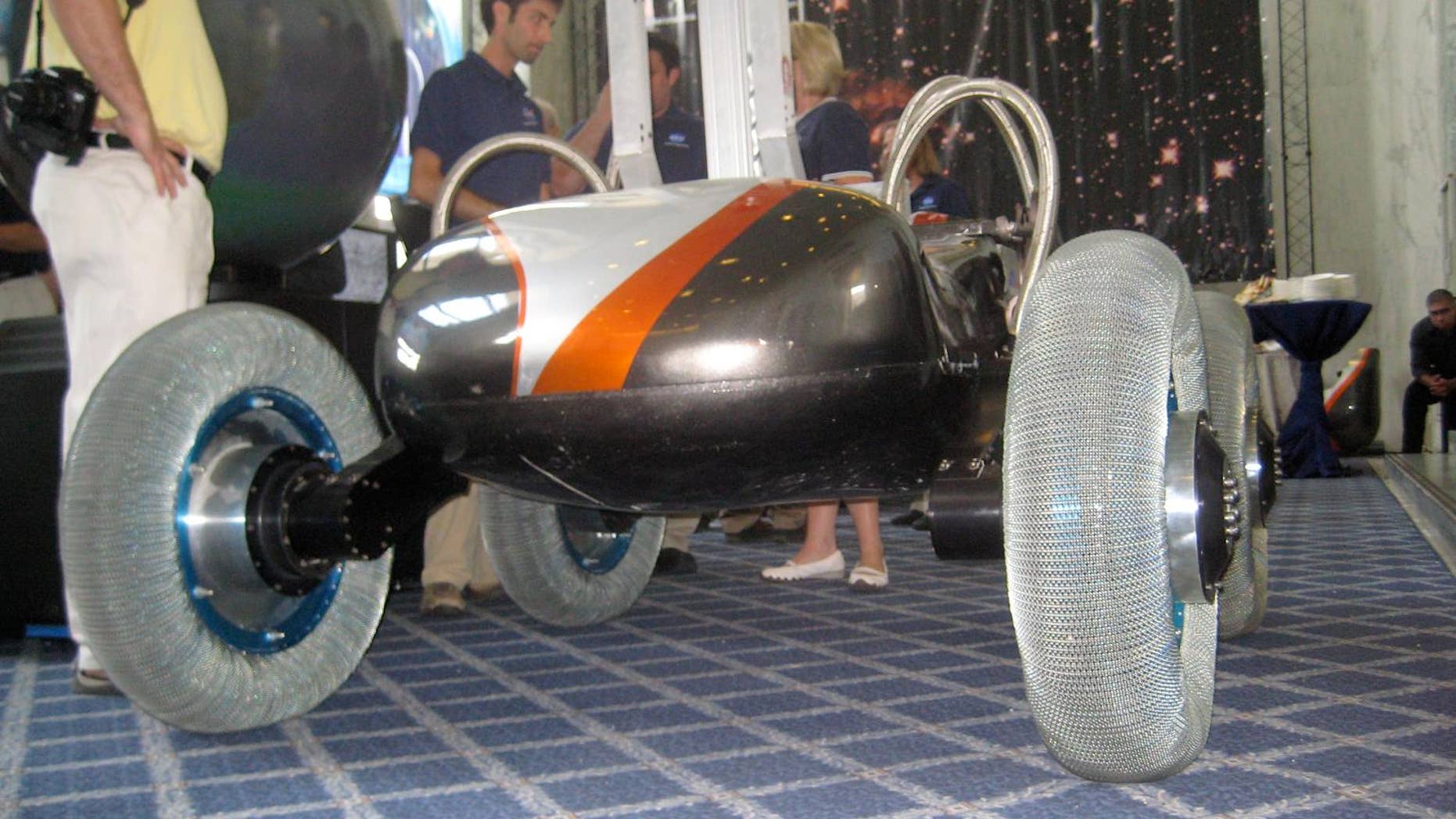 Didn't get to act out CSI in your high-school science class? This weekend, you can do it in public instead.
Those looking to fulfill their dreams of becoming David Caruso can stop by the forensic science exhibit -- just one part of the inaugural USA Science and Engineering Festival. The event, hailed as the country's first national science festival, is being held this weekend on the National Mall and Freedom Plaza in in downtown Washington, D.C.
The festival is a bit like a science fair in overdrive, with over 1,500 exhibits to explore. But instead of cardboard project displays and model volcanoes, the exhibits -- ranging from a working Mars Rover to a Doppler-on-Wheels truck used to chase tornadoes to robotic fish -- provide attendees with a chance to learn about practical science.
"The focus really is making science accessible to everyday folks," said Dana Cruikshank, a representative for the National Science Foundation, one of countless national groups participating in the festival. "This really hits the sweet spot between cutting edge stuff that's relevant to people's lives and having it presented in a fun and interesting way."
The NSF has invited numerous teams from universities involved in its grant program to create intriguing exhibits for festivalgoers. Along with a mock crime scene that allows people to act out their forensic fantasies, other NSF exhibits include a booth from Cornell University that converts music into light through fiber-optic cables, and an exhibit from Michigan State University that lets people interact with robotic fish.
Cruikshank said that the event is meant to reach out to science lovers of all ages, although many exhibits are geared towards middle schoolers.
"Middle school is about the time when kids really start to spark an interest -- or lose an interest -- in science and technology education," she told FoxNews.com.. "It's when the science gets a little more complex or harder."
Science juggernaut NASA won't be a stranger to the festivities. The space administration will have 28 booths at the festival: One includes a new robotic prototype called the Scarab. Another features a special solar telescope that will allow people to safely look into the sun.
"This is such a dynamic way to reach students and the general public and get them excited about what NASA is doing," said Leland Melvin, NASA associate administrator for Education. "Hands-on experiences and interaction with the NASA team brings exploration and discovery to life."
NASA's biggest attraction will be a fake Mars terrain, complete with a working Mars Rover. The booth teaches participants how the Mars Rover interacts with obstacles during its exploration -- by having them lie down and block the Rover's path.
"You'd think a lot of kids would be drawn to the exhibit, but we have plenty of adults get on their bellies so the Rover can roll around on their backs," Ann Marie Trotta, NASA's Public Affairs Officer for Education, told FoxNews.com.
NASA's participation in the festival is also a component of its 2010 Summer of Innovation pilot program, which reached more than 75,000 middle school students in its first year. The program was created to help students avoid "summer slide," the tendency for students to lose the academic gains they've made while on break over the summer.
But the overall mission of the Summer of Innovation program, as well as the participants involved in the Science and Engineering Festival, is to promote science literacy, a goal the Cruikshank believes is crucial for the current generation.
"I think the scientific world isn't making an effort to reach people and engage people," said Cruikshank. "That's why these events are so important, because the interest is out there, but it's our job to propel that interest forward."
The expo runs from 10 a.m. to 5:30 p.m. EDT from Oct. 23-24 and is free to the general public.
FoxNews.com's SciTech section is on Twitter! Follow us @fxnscitech.