530 years after death, Richard III finally getting a coffin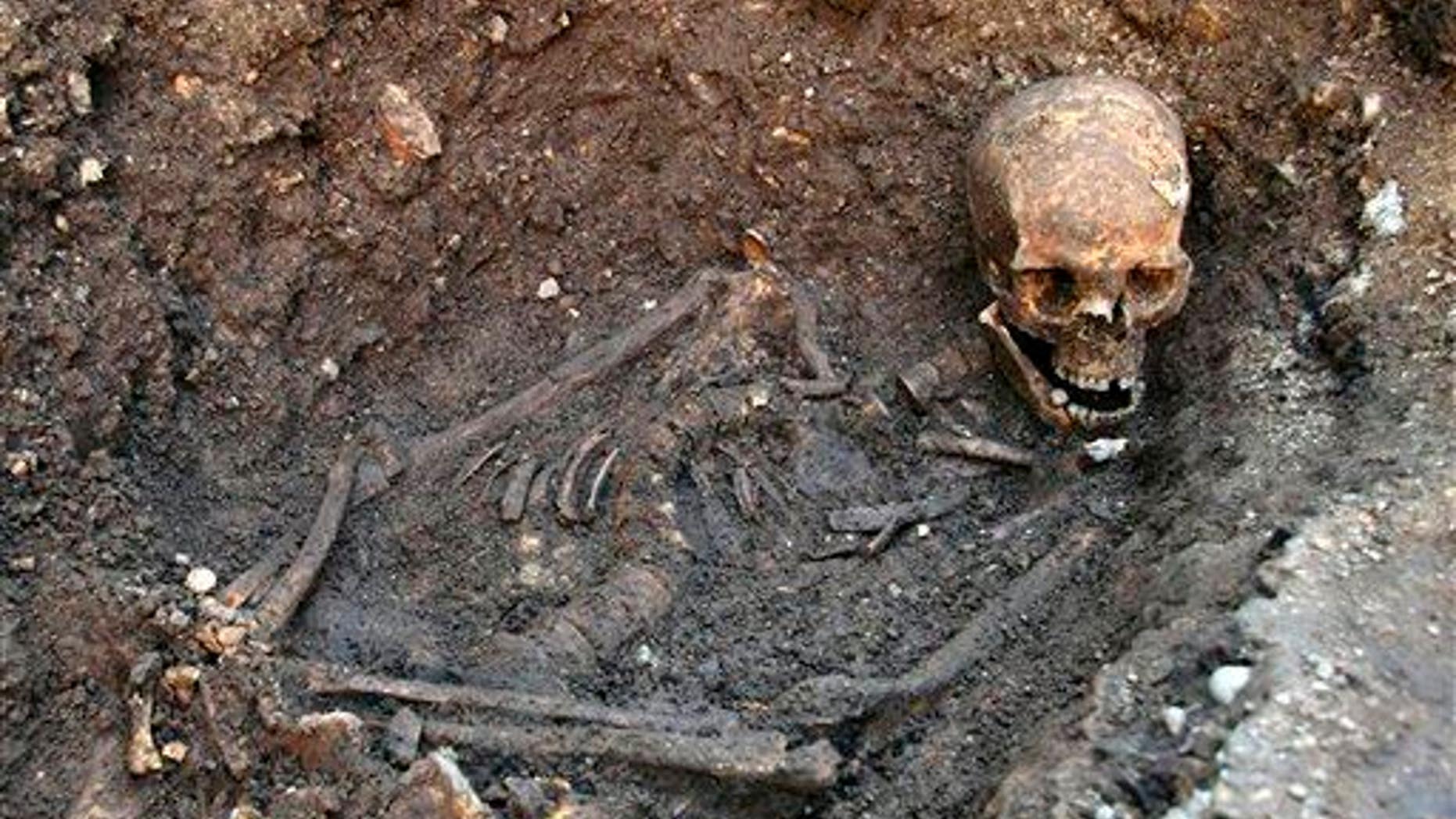 Richard III is going to be buried again and they're not planning to cram him into an ill-fitting grave this time around. The English king, who was killed in battle in 1485 and found under a parking lot in Leicester in 2012, was placed in a coffin on Sunday for the first time since his death, in preparation for a grander burial at Leicester Cathedral next week, the BBC reports.
On Sunday, a procession will carry the coffin of the last Plantagenet king from the city's university to the cathedral, where the Archbishop of Canterbury will lead a service before the king is finally buried, reports CBS.
The ceremony will happen "at dusk as the sun sets and as the thoughts of people always turn to the night and to the possibility of death," the bishop of Leicester tells the York Press.
Items including a rosary and a piece of embroidered linen were placed in a lead casket along with the king's bones, reports the BBC, which notes that the king's coffin was made his 17th great-grandnephew, Canadian carpenter Michael Ibsen.
The 57-year-old is a direct descendant of the king's older sister and his DNA was used to prove that the parking lot bones belonged to the king.
"I was touched when they asked me to do it," Ibsen told the Leicester Mercury last year. "I think it has a lovely resonance that I'm making a coffin for a distant relative. It's a real honor." (In the years out of the ground, Richard III's remains revealed that he wasn't the hunchback Shakespeare described, he had a bad case of roundworms, and he had an extremely violent death.)
This article originally appeared on Newser: 530 Years After Death, Richard III Gets a Coffin
More From Newser