325-year-old colonial French fortifications discovered in Canada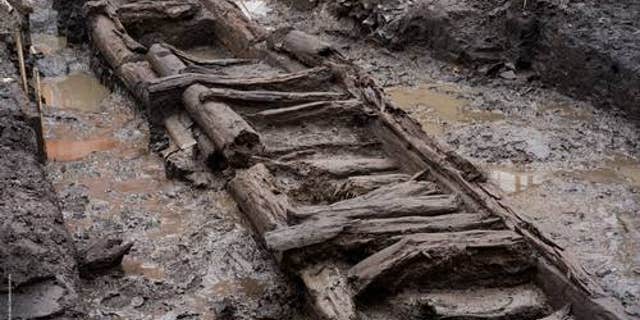 Wooden fortifications dating back to the 1690s have been uncovered in Quebec City in what archaeologists are describing as a major discovery.
Discovered in the city's historic Old Quebec neighborhood, the 65-foot-long rampart is part of a fortification built in 1693 and 1694. Officials say that the rampart was once part of the former St. Louis Bastion in the city's defenses.
The wooden fortifications were the predecessor to the famous stone defensive walls that still surround the historic center of Quebec City, according to the CBC.
COLONIAL ERA MICHIGAN FORT REVEALS ITS SECRETS
Designed by the French military engineer Josué Dubois Berthelot de Beaucours, the wooden fortification system was constructed by 500 troops and replaced a temporary defensive structure built in 1690.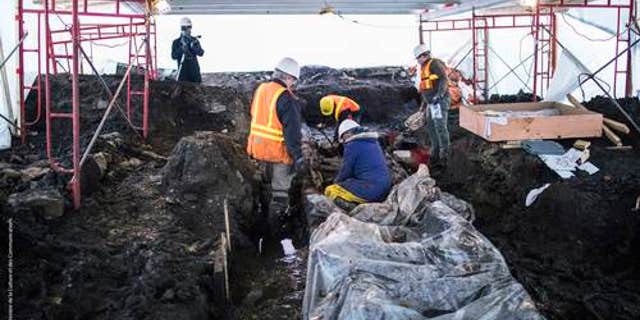 Experts have described the scale of the newly-discovered fortifications, as well as their state of preservation, as remarkable. In a statement, the Government of Quebec said that the rampart is the first significant discovery related to Beaucours' work.
A UNESCO World Heritage site, Old Quebec dates back to the early 17th century when the city was founded by French explorer Samuel de Champlain. The historic district is described as one of the best examples of a fortified colonial city.
DIG AT COLONIAL BATTLEGROUND IN UPSTATE NY UNCOVERS STONE WALLS FROM UNFINISHED BRITISH FORT
The CBC reports that experts have been working to remove the remains from the ground for preservation. Officials say that the rampart pieces will be carefully dried out at an indoor location, a process that takes an estimated two years.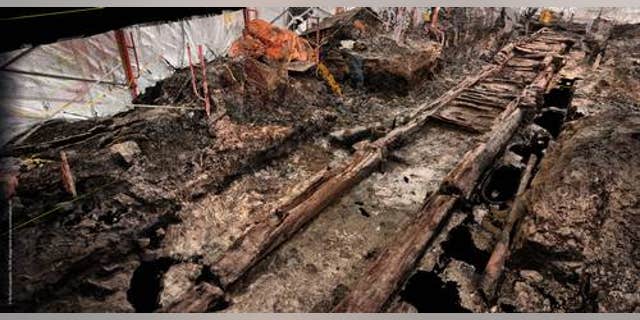 "It is essential to intervene as soon as the remains are brought to light because the artifacts would deteriorate very quickly [without preservation]," explained Quebec's Ministry of Culture, in a statement.
Other historic forts in North America have also been revealing their secrets.
ARCHAEOLOGISTS EXCAVATE COLONIAL AMERICAN BATTLEGROUND IN NEW YORK'S ADIRONDACK MOUNTAINS
Earlier this year a number of everyday items from the late 1700s were discovered at the site of a colonial-era fort in Michigan, offering a fascinating glimpse into America's past.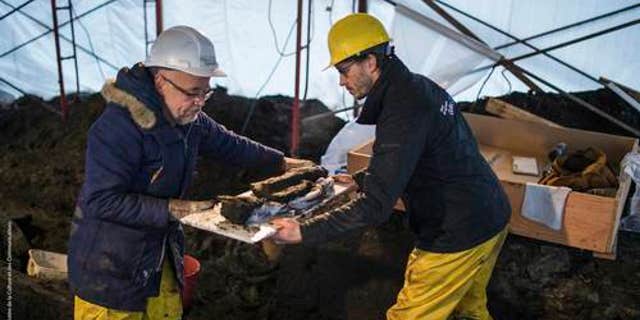 An unusual brass thimble, ceramics, a knife and shards of a glazed tin jar were unearthed last month during an archaeological excavation at Colonial Michilimackinac in Mackinaw City, Michigan. The artifacts were found in the remains of a cellar at the site.
In 2015 an archaeological dig at an 18th-century military site in the southern Adirondacks uncovered large sections of stone walls believed to have been constructed within a larger British fortification that was never completed.
The Associated Press contributed to this article.
Follow James Rogers on Twitter @jamesjrogers