3 friends happen upon shipwreck in Oregon dunes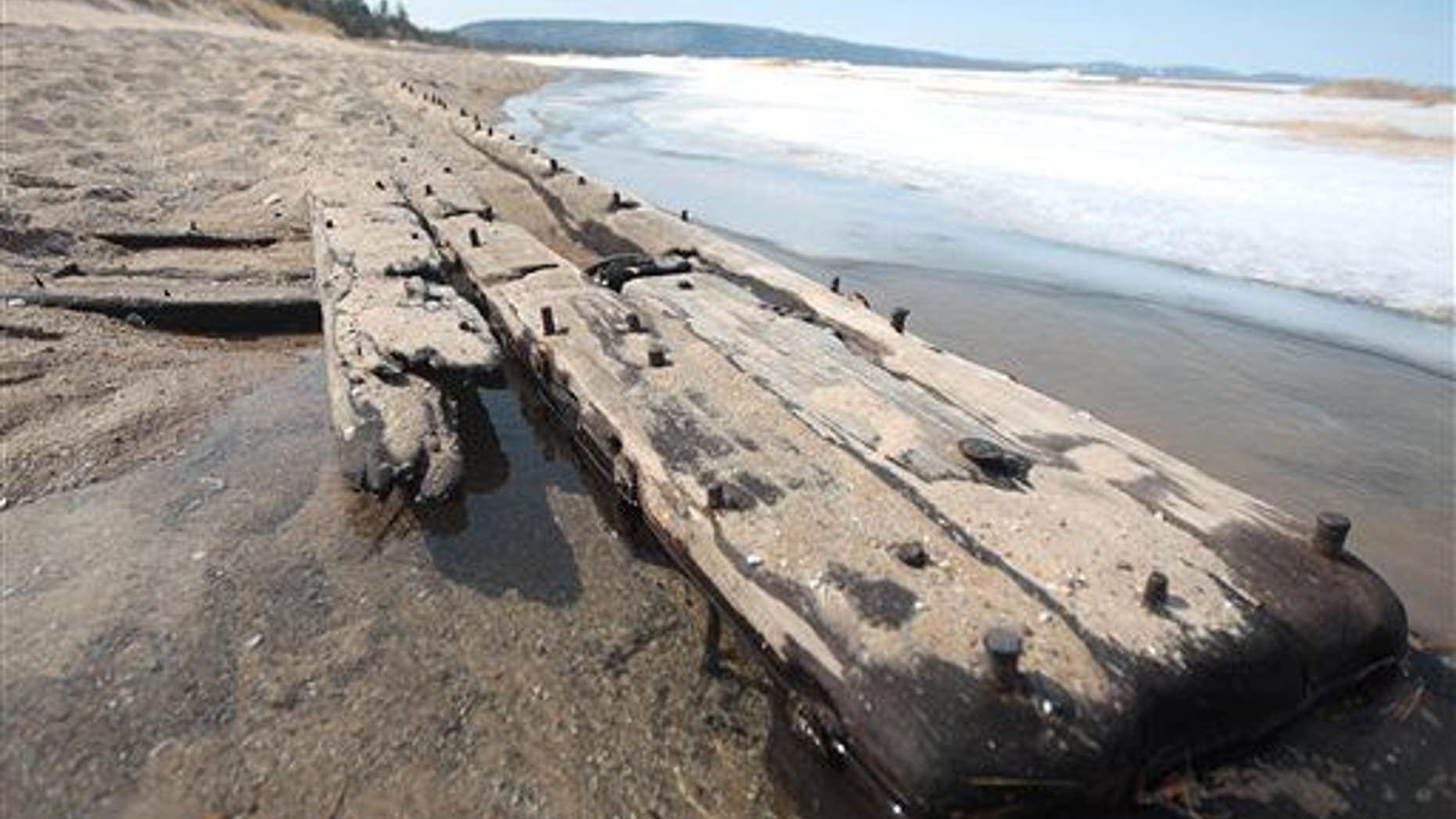 Three friends metal-detecting last fall in the dunes of Seaside, Ore., hit upon a not-very-metallic find: a large wooden vessel buried in the sand. Now Oregon state archaeologist Dennis Griffin says it is indeed a shipwreck, and that two wood samples taken from the boat's 21-foot keel are currently being tested, with results expected later this month, reports the AP.
The tests should help pinpoint what type of lumber was used in construction, which in turn could point to the boat's origins. And while the tests won't determine age, a volunteer at the Columbia River Maritime Museum who's visited the site says it's probably a 20th-century vessel, reports the Daily Astorian.
To Griffin, it's an exciting find because of what it might tell us about the past. "It's about historical value," he says. "We don't place monetary value on these sites." He says that more than 3,000 wrecks are known to be off Oregon's rugged coastline, but the state database has the locations of barely more than 300.
Whether this particular ship is from the logging, fishing, or commercial industries, learning more about it helps "tie us more into the land that we now live in." But the remains won't be moved; out of the water, sand is the best medium for preserving the wood, which would otherwise cost a lot of money to preserve in a plastic solution in a large tank, Griffin adds.
(These two shipwrecks in Lake Ontario are mystifying.)
This article originally appeared on Newser: 3 Friends Stumble Upon Shipwreck in Oregon Dunes
More From Newser