2,000-Year-Old Priestly Burial Box Is Real, Archaeologists Say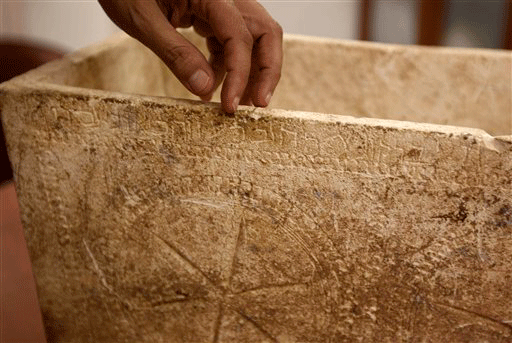 NEWYou can now listen to Fox News articles!
JERUSALEM – Israeli scholars say they have confirmed the authenticity of a 2,000-year-old burial box bearing the name of a relative of the high priest Caiaphas of the New Testament.
The ossuary bears an inscription with the name "Miriam daughter of Yeshua son of Caiaphas, priest of Maaziah from Beth Imri."
To confirm the authenticity of the ossuary, the Israel Antiquities Authority (IAA), who discovered the ancient burial box turned to Dr. Boaz Zissu of the Department of the Land of Israel Studies and Archaeology of Bar Ilan University and Professor Yuval Goren of the Department of Archaeology and Ancient Near Eastern Civilizations of the Tel Aviv University.
"The prime importance of the inscription lies in the reference to the ancestry of the deceased – Miriam daughter of Yeshua – to the Caiaphas family, indicating the connection to the family of the Ma'aziahcourse of priests of Beth 'Imri," wrote Zissu and Goren in the conclusion of their study.
An ossuary is a stone chest used to store bones.
From the wording of the inscription it was discovered that ossuary belonged to a famous family of priests that was active in the first century CE. One family member, the high priest Yehosef Bar Caiaphas, is especially famous for his involvement in the trial and crucifixion of Jesus.
The Israel Antiquities Authority says the ossuary was seized from antiquities robbers who plundered an ancient Jewish tomb of the Second Temple period three years ago and has since been undergoing analysis. Forgery is common in the world of biblical artifacts.
The IAA says in Wednesday's statement that microscopic tests have confirmed the inscription is "genuine and ancient."
The Associated Press contributed to this report.