Xavier Becerra attacks Bernie Sanders on Twitter over immigration record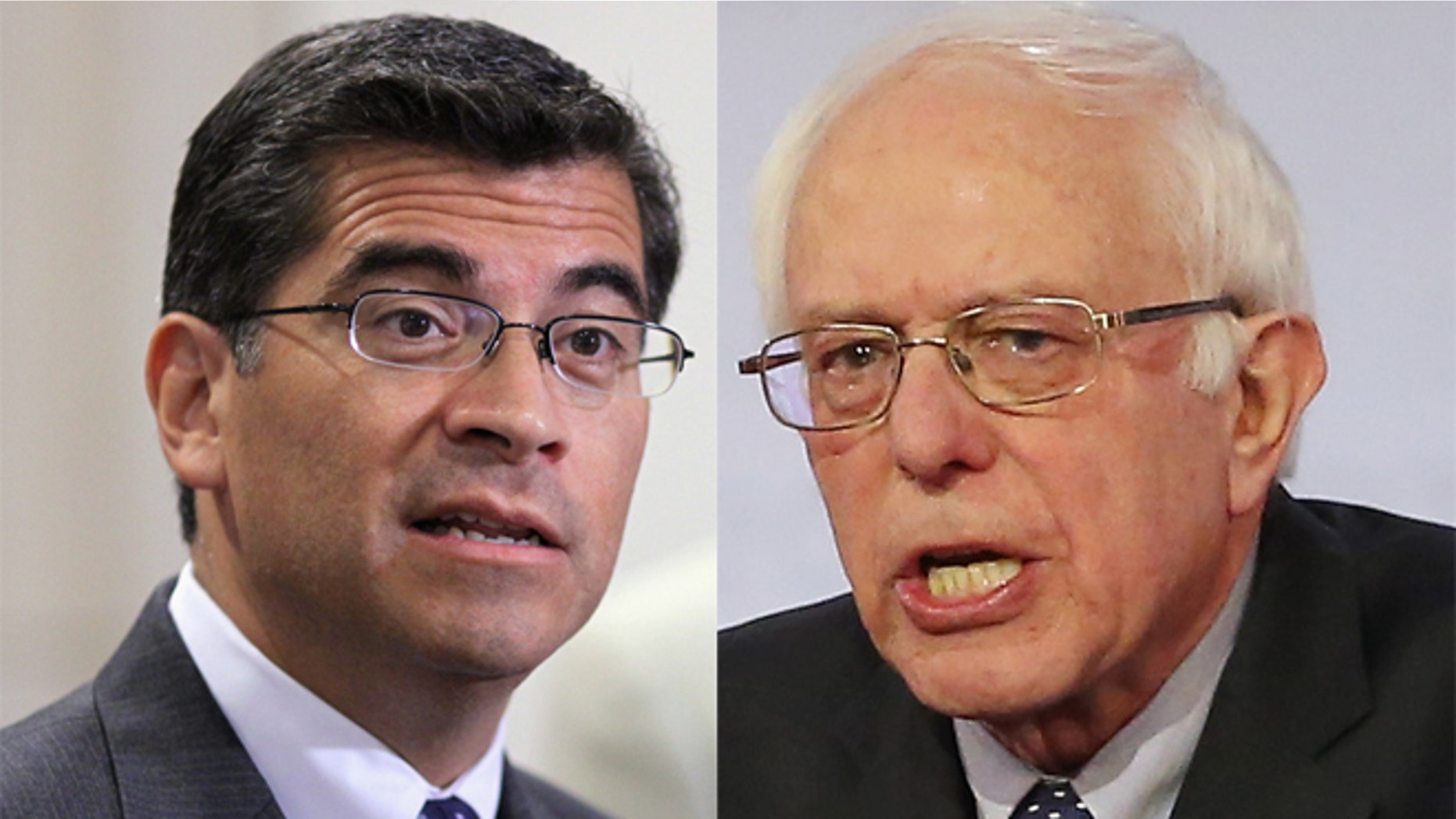 A prominent Hillary Clinton surrogate slammed rival Bernie Sanders for his "newfound advocacy" on immigration reform as both Democratic presidential candidates vie for the support of Latino vote ahead of the crucial Nevada caucus.
In a series of Wednesday posts on Twitter, Rep. Xavier Becerra of California called out the Vermont senator "to explain his spotty record" when it comes to immigration and "how he'll get [immigration reform] done."
Becerra, while not a household name, is the head of the House Democratic Caucus and exerts a certain amount of clout within the party.
"We've been hearing a lot from @BernieSanders about supporting immigrant families of late," Becerra stated in one tweet. "Where was he before he ran for president?"
Becerra brought up Sanders' vote against late Sen. Ted Kennedy's comprehensive immigration reform bill in 2007, and his vote in favor of giving protection to the anti-immigrant Minutemen group.
He also said that immigration reform is "tough, serious biz" and that "high-flying talk [without] a track record of action deceives those who need us most."
Sanders, who is locked in a dead heat race with Clinton in polls leading up to Saturday's Nevada caucus, has recently been focusing his campaign speeches in the heavily Latino state on immigration. Speaking at a rally last week, Sanders said that if Congress does not address the problem, "We will use the executive powers of the White House."
Since the presidential campaign season began, Clinton has been seen as the prohibitive favorite to win the Latino vote, but recently Sanders has been making inroads into that support, especially in Nevada.
Mirroring the divide among the overall U.S. public, the Latino vote in Nevada appears split between age groups.
"The leadership that is older is all Clinton, but the younger Latinos, they're with Sanders," Antonio Gonzalez, president of the Southwest Voter Registration Education Project, told the Los Angeles Times.
Latinos and African-Americans – another minority base that Clinton was presumed to have all but locked up – are expected to make up about a third of the Silver State's voters. There are about 328,000 Latinos in Nevada – or about 17 percent of the state – and their votes are expected to play a crucial role in who wins Clark and Washoe counties – home to Las Vegas and Reno respectively – which are home to more than two-thirds of the state's residents.
The Nevada Democratic caucus takes place on Saturday, the same day as the GOP primary in South Carolina. The Republican caucuses in the state will be held on Tuesday, Feb. 23.