Wisconsin Democratic gubernatorial nominee accused of plagiarizing multiple budget proposals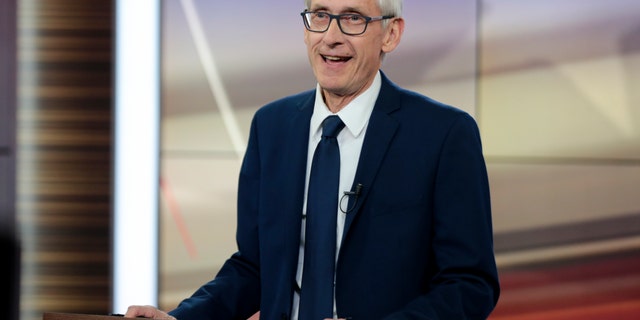 Wisconsin Gov. Scott Walker has accused the Democratic gubernatorial nominee, one of the state's top education officials, of committing multiple instances of plagiarism.
Tony Evers, the state superintendent, submitted several budget requests throughout the years that did not give credit for multiple passages lifted verbatim from other sources, according to the Wisconsin Republican Party. The GOP released documents showing the alleged plagiarism Sunday, going as far back as 2012.
In one section of a 2014 budget request, the language mirrors nearly word-for-word that of a brief from the National Collaborative on Workforce and Disability. The only difference is the elimination of a few words, such as "one study found," in the budget request.
Another passage from a 2012 budget request seems to copy multiple paragraphs from an Alliance for Excellent Education fact sheet nearly verbatim, only changing the word "students" to "pupils."
Walker has attacked Evers, 66, over the allegations multiple times on Twitter, citing the anti-plagiarizing policies of his own agency and that of the University of Wisconsin Board of Regents, where Evers serves.
"Tony Evers' hypocrisy is amazing – even for a Madison politician," Walker said. "Tony Evers is running on his budget. Either he didn't know what is actually in it or he did and doesn't care about plagiarism. In my book, either is a problem."
FOX NEWS MIDTERM ELECTION HEADQUARTERS
Republicans had accused Evers of plagiarism first on Friday, charging four passages in the education budget released in September lacked proper attribution, Politico reported. Then, a spokesperson for Evers' Department of Public Instruction chalked it up to "an oversight by staff when drafting the paper."
Evers addressed those allegations during a debate Friday, as well.
"If this is the best Scott Walker has, he doesn't have very much," Evers said. "We dropped a few citations from the back pages of a budget … The last thing I need in my life is to have Scott Walker lecturing me about the issue of plagiarism, frankly."
He accused Walker, 50, of signing conservative national model legislation into law with few changes.
IS SCOTT WALKER'S WINNING STREAK NEARING AN END? WISCONSIN RACE POSES CHALLENGE
But Walker contended he didn't know of any student who could turn in a paper with plagiarism like what was in the budget Evers submitted.
A Wisconsin GOP spokesman said the latest allegations are proof Evers is "failing to meet a level of accountability a teacher would require from any 3rd grader."
"When you're cheating on your schoolwork in Tony's position, it's called failed leadership," Alec Zimmerman said in a statement.
Fox News has ranked the race between Evers and Walker – who is seeking a third term as governor – as leaning Democrat.
The Associated Press contributed to this report.