Widow of man allegedly murdered by illegal alien blames ICE
A Missouri widow told U.S. senators Wednesday that Immigration and Customs Enforcement failed her family after an illegal alien went on a killing spree, allegedly taking four lives, plus her husband.
The Senate Committee on Homeland Security and Governmental Affairs heard the testimony of Julie Nordman, whose husband, Randy, was murdered in their New Florence, Missouri, home in early 2016. The panel also heard from law enforcement officials citing similar tragedies committed by individuals who had illegally entered the United States.
Nordman told the committee that had ICE authorities "just done their jobs" the victims would still be alive.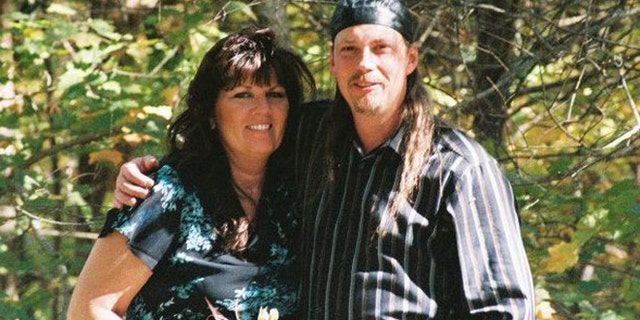 "And most importantly to me, my husband would still be here. Instead, every day that I'm at our house, I'm reminded of this tragic event," Nordman said. "I wish you could bring my husband back, but we all know that can't happen. What you can do, is make sure that this doesn't happen to another innocent family in the future."
The man who is charged, Pablo Antonio Serrano-Vitorino, is also charged with killing four others in Kansas City, just the day before killing Randy Nordman. Serrano-Vitorino had been deported in 2004 after fulfilling a two-year prison sentence, but managed to illegally re-enter the U.S. According to Nordman's testimony, Serrano-Vitorino invaded their home early on the morning of March 8, 2016, while her husband was getting ready for work. Nordman found her husband shot dead on the kitchen floor.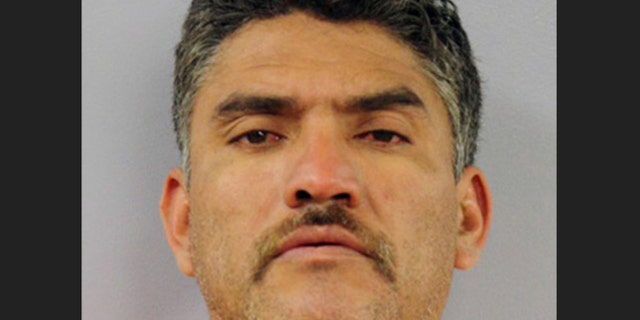 Ranking member Claire McCaskill, D-Mo., sent a letter inviting ICE Acting Director Thomas Homan to the hearing, but he declined.
"ICE is the only agency capable of providing detailed answers and information about these cases, and it's deeply concerning that they've declined to send someone to speak with the victim's family, law enforcement, and Republican and Democratic members of the Committee," McCaskill said. "Their absence is creating a troubling pattern of Administration officials continually dodging oversight requests from this committee—a pattern that cannot be allowed to continue."
Chairman Ron Johnson, R-Wis., sent a letter to ICE on Tuesday requesting documentation and information about criminal illegal aliens in an effort to determine whether or not the individuals held in connection to the crimes would make them a priority for removal under President Trump's Jan. 25 Executive Order on enhancing public safety.
ICE did not respond to Fox News' request for comment.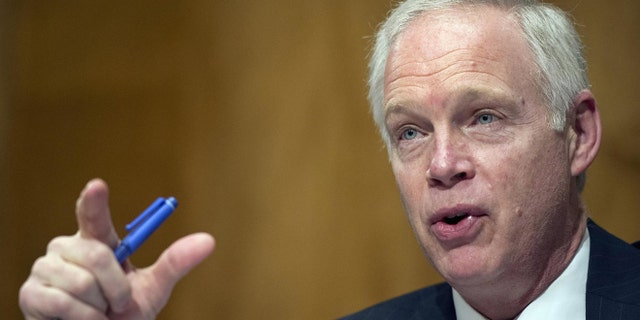 Nordman told the committee that she was never contacted by ICE or anyone from the government to "express their remorse," although she read in media reports that ICE would monitor her husband's case.
"I find their statement couldn't be any further from the truth," Nordman said. "Not only has ICE failed us, but our borders have failed us."
In addition to Nordman's testimony, the panel heard from Chief Deputy Ryan Rectenwald of Grant County, Washington, who shared the story of Jill Marie Sunberg, the 31-year-old who was killed by five illegal aliens shortly before Christmas 2016.
"The fact that these suspects were here illegally isn't my point," Rectenwald said. "It's that the shooter was still in the U.S. after being convicted of crimes, and previously deported."
Rectenwald also shared instances of drug trade through the "porous" southwest border, sharing accounts of an increase in accessibility and affordability for drugs like, heroin, which Chairman Johnson described as an "affordable, destructive habit." According to the Drug Enforcement Administration, 10,574 Americans died from heroin-related overdoses in 2014.
"This is actually pretty simple -- not a whole lot of complexity to what I'm trying to accomplish here -- just trying to lay out with some powerful stories about what happens when a nation does not secure its borders or enforce our immigration laws," Johnson said, citing President Trump's address to Congress Tuesday night. "To me, the role of federal government — the top priority, is the defense of this nation, the defense of this homeland, the security of its borders and the security of its citizens – that's all this hearing is about."
Trump has directed the Department of Homeland Security to hire 10,000 ICE officers and agents, along with 5,000 border patrol agents.
"Border security and immigration laws are not just a concern for our communities along the border — they affect all Americans," Johnson said. "We need to understand the consequences of not securing our borders and not enforcing our immigration laws."