What's a sanctuary church? A look at the policy and its legality in US
Most churches have what is called a sanctuary – a designated, sacred area for worship. But for many undocumented immigrants, these religious buildings are becoming their own sanctuary.
As the Trump administration continues its "zero-tolerance" immigration policy, more congregations are adopting so-called "sanctuary church" programs in an effort to help or support undocumented immigrants in the community.
Cristo Rey Church in Lansing, Michigan, announced Monday it would become such a place. Father Fred Thelen said the Catholic parish decided to become a sanctuary church for immigrations after two years of "prayerful consideration, discussion and education, testimonies and dialogue," MLive reported.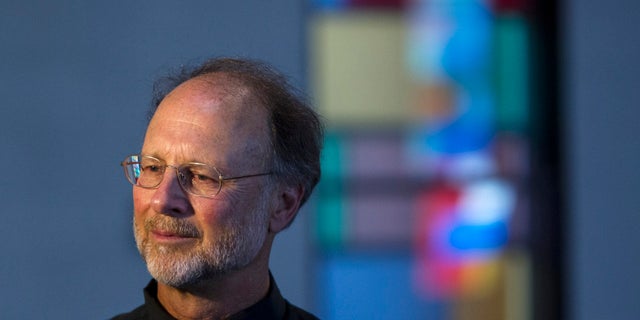 Trump has decried the concept of sanctuary cities, and his administration has threatened to rescind federal funding from those places.
Read on for a look at what sanctuary churches are and the history behind them.
What does a sanctuary church do?
There are no stringent legal specifications for what makes up sanctuary cities – areas that limit just how much local law enforcement officials can comply with federal immigration authorities – and the same can be said for sanctuary churches.
From providing legal advice and prayer to giving undocumented immigrants a place to stay when facing imminent deportation, many churches tackle their sanctuary status in different ways.
For Shadow Rock United Church of Christ in Phoenix, Arizona, sanctuary churches "open their doors and provide a living space to an individual and/or family that is facing deportation. The purpose is to provide additional time for their cases to process through the legal channels," its website states.
If a church does not have the physical space to house an immigrant, it can provide other forms of sanctuary with laundry services, meals, doctor visits or companionship, according to Shadow Rock, which has provided sanctuary since 2014.
In December 2016, the Anglican Diocese of Los Angeles adopted a new resolution and encouraged its congregations to become sanctuary churches, which it described as "places of welcome, refuge, healing and other forms of material and pastoral support for those targeted by hate due to immigration status or some perceived status of difference."
Cristo Rey Church will provide housing for undocumented immigrants without criminal records, according to MLive. The church will also work with lawyers to help their case.
Can ICE raid a church?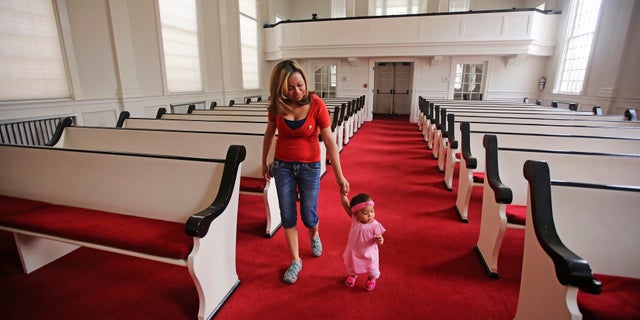 The U.S. Immigration and Customs Enforcement (ICE) does have "sensitive locations" agents will typically avoid carrying out enforcement actions, according to the federal agency. Churches, synagogues, mosques, temples and other places of worship are considered sensitive locations.
UNDOCUMENTED IMMIGRANT SEEKS SANCTUARY AT SEATTLE CHURCH
However, the American Civil Liberties Union (ACLU) warns that ICE's protocol on sensitive locations "provides no absolute protections" in guidelines it has published for sanctuary churches.
Sanctuary Rock said it informs ICE when it brings "a guest into sanctuary."
Are sanctuary churches legal?
The ACLU warns that federal law prohibits the harboring or transporting an undocumented immigrant while knowing of his or her legal status.
HONDURAN WOMAN FEARING DEPORTATION GIVEN SANCTUARY IN CHURCH
"There is a law against harboring people who are here illegally and shielding them from deportation," Jessica Vaughn, director of public policy at the Center for Immigration Studies, which advocates for tighter immigration restrictions, told Fox News.
"Most churches that are acting as a 'sanctuary' are very careful to avoid breaking that law," she said, adding that for many churches, the "point is to make a political statement" about immigration laws.
Is this new?
No.
The Sanctuary Movement was established in the 1980s as Central Americans, particularly from El Salvador and Guatemala, entered the U.S. illegally to flee wars in their countries. Churches banded together to provide support and asylum for the refugees.
The New Sanctuary Movement was created in 2007 by religious leaders in California, Chicago and New York City, according to its website.