What is the Mueller report? Everything you need to know about the Russia investigation
NEWYou can now listen to Fox News articles!
The highly-anticipated details of Special Counsel Robert Mueller's investigation into Russian involvement in the 2016 presidential election were released Sunday in Attorney General William Barr's letter written to Capitol Hill lawmakers.
The four-page letter summarized the "principal conclusions" of the report, which stated definitively that Mueller did not establish evidence that President Trump's team or any associates of the Trump campaign had conspired with Russia to sway the 2016 election.
The specific contents of the report have not yet been divulged, but a senior Department of Justice official told Fox News that Mueller is "not recommending any further indictments."
It's not clear how much, if any, of the report will be made public or provided to Congress.
Mueller, 74, took over the federal government's probe into alleged collusion between President Trump's campaign and Russian officials in May 2017. His investigation led to charges for several Trump campaign associates, though none of the charges were directly related to misconduct by the president's campaign.
Read on for everything we know so far about the report.
Why is Mueller overseeing the Russia investigation?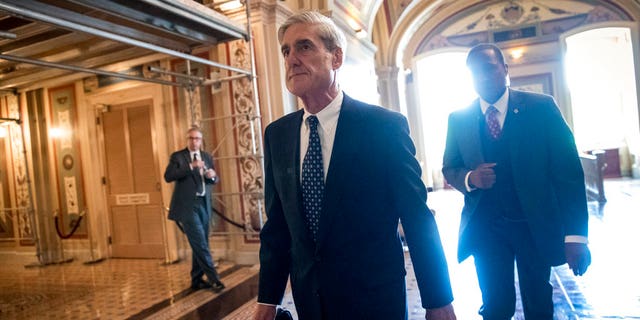 The Department of Justice announced Mueller's appointment after a growing push — mostly from Democrats — for someone outside the Justice Department to handle the probe. Then-Attorney General Jeff Sessions had already recused himself from the investigation.
MUELLER PROBE HAS COST TAXPAYERS MORE THAN $25 MILLION, SPENDING REPORT REVEALS
Mueller led the FBI through the Sept. 11, 2001, terrorist attacks and served under presidential administrations of both parties.
For the inquiry into the 2016 election, Mueller had the authority to prosecute any crimes uncovered during the investigation, and he was given wide authority to investigate whether Trump or his associates colluded with the Kremlin to win the White House.
Was anyone charged?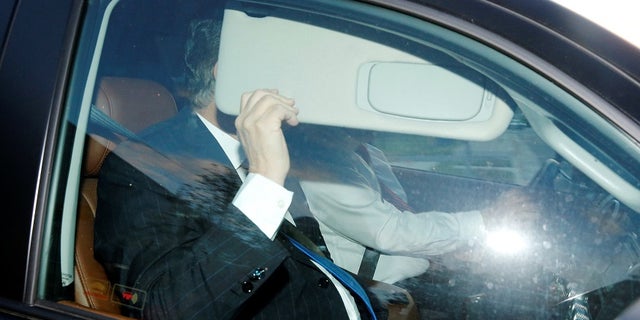 Paul Manafort, Trump's former campaign chairman, and Richard Gates were indicted on Oct. 27, 2017, on multiple counts, including conspiracy against the U.S., conspiracy to launder money, false statements and failure to file reports of foreign bank and financial accounts. Manafort and Gates initially pleaded not guilty to the charges.
Nearly four months later, on Feb. 22, they were hit with additional tax evasion and bank fraud charges, and the amount of money Manafort was accused of laundering through offshore accounts increased to $30 million.
Gates pleaded guilty to federal conspiracy and false-statements charges on Feb. 23.
Manafort was found guilty of eight financial crimes on Aug. 21 in the first trial victory of the special counsel investigation into the president's associates. He later pleaded guilty in a second case and agreed to cooperate with Mueller's team.
On March 7, Manafort was sentenced to 47 months, or almost 4 years, in prison. The 9 months he had previously spent in prison were credited to him, so he will be spending 38 months, or just more than 3 years, in prison.
He was sentenced to an additional 73 months on March 13, for his guilty plea related to foreign lobbying and witness tampering. He will serve a total of 81 months, almost 7 years, in prison between his two sentences.
Moments after his March 13 sentence, the Manhattan District Attorney's office indicted Manafort on state charges that included mortgage fraud. That indictment was seen as a strategy for preventing a potential presidential pardon.
GOWDY CHALLENGES MCCABE'S CLAIM CONGRESSIONAL LEADERS DIDN'T OBJECT TO RUSSIA PROBE
Michael Flynn, the administration's short-lived national security adviser, was charged in December 2017 with lying to the FBI about specific conversations he had with a Russian ambassador. He pleaded guilty.
Additionally, George Papadopoulos pleaded guilty in 2017 to one count of making false statements to investigating FBI agents, according to court documents. He was later sentenced to 14 days in jail. Papadopoulos was a foreign policy adviser for Trump's campaign.
Alex van der Zwaan, an attorney, pleaded guilty to lying to investigators about Gates in the Russia inquiry. In April, he was sentenced to 30 days in prison, making him the first to be sentenced in the investigation. He was released from prison on June 4 and turned over to Immigration and Customs Enforcement officials.
On Nov. 29, Michael Cohen, the president's former personal attorney, pleaded guilty to making false statements before a Senate committee regarding a real estate project in Russia. He "made the false statements to minimize links between the Moscow Project and Individual 1 [Trump] and give the false impression that the Moscow Project ended before 'the Iowa caucus ... the very first primary,'" Mueller said.
Richard Pinedo, a California man who sold bank accounts to Russians meddling in the election, pleaded guilty in February 2018 to using stolen identities to set up the accounts. The U.S. government said Pinedo was not aware he was dealing with Russians when he sold the accounts. He was sentenced in October to six months in prison and six months of home confinement.
A federal grand jury indicted three Russian entities and 13 Russian nationals on Feb. 16 for allegedly interfering in the election. Mueller's case claims those involved had a sophisticated plot to wage "information warfare" on the U.S.
However, the Justice Department did not say the actions impacted the outcome of the election. Deputy Attorney Gen. Rod Rosenstein said, "There is no allegation in this indictment that any American was a knowing participant in this illegal activity."
The Justice Department on July 13 announced that 12 Russian intelligence officers were indicted for allegedly hacking the Democratic National Committee, the Democratic Congressional Campaign Committee and Hillary Clinton's campaign during the 2016 election.
Early Jan. 25, former Trump political adviser Roger Stone was indicted on charges of obstruction, making false statements and witness tampering — nothing directly related to Russian collusion.
Was Trump questioned?
The president submitted written answers to Mueller's questions on Nov. 20.
"It has been our position from the outset that much of what has been asked raised serious constitutional issues and was beyond the scope of a legitimate inquiry. This remains our position today. The President has nonetheless provided unprecedented cooperation," attorney Rudy Giuliani said.
What has Trump said about Mueller's investigation?
After the release of a summary of Mueller's Russia probe, Trump told reporters Sunday the findings represented a "complete and total exoneration," and called it "an illegal takedown that failed."
"So after a long look, after a long investigation, after so many people have been so badly hurt, after not looking at the other side, where a lot of bad things happened, a lot of horrible things happened, lot of very bad things happened for our country, it was just announced there was no collusion with Russia, the most ridiculous thing I've ever heard," Trump said as he prepared to board Air Force One to return to Washington from his Mar-A-Lago estate in Florida.
Before the release of the report Trump often dismissed allegations he colluded with Russia during the election, and called the probe a "witch hunt."
He's said the allegations are a "fake story that is demeaning to all of us and most of all demeaning to our country and demeaning to our Constitution."
Fox News' Ann Schmidt, Madeline Farber, Jake Gibson and The Associated Press contributed to this report.