Watchdog asked to investigate stimulus-backed battery plant after claims of idle workers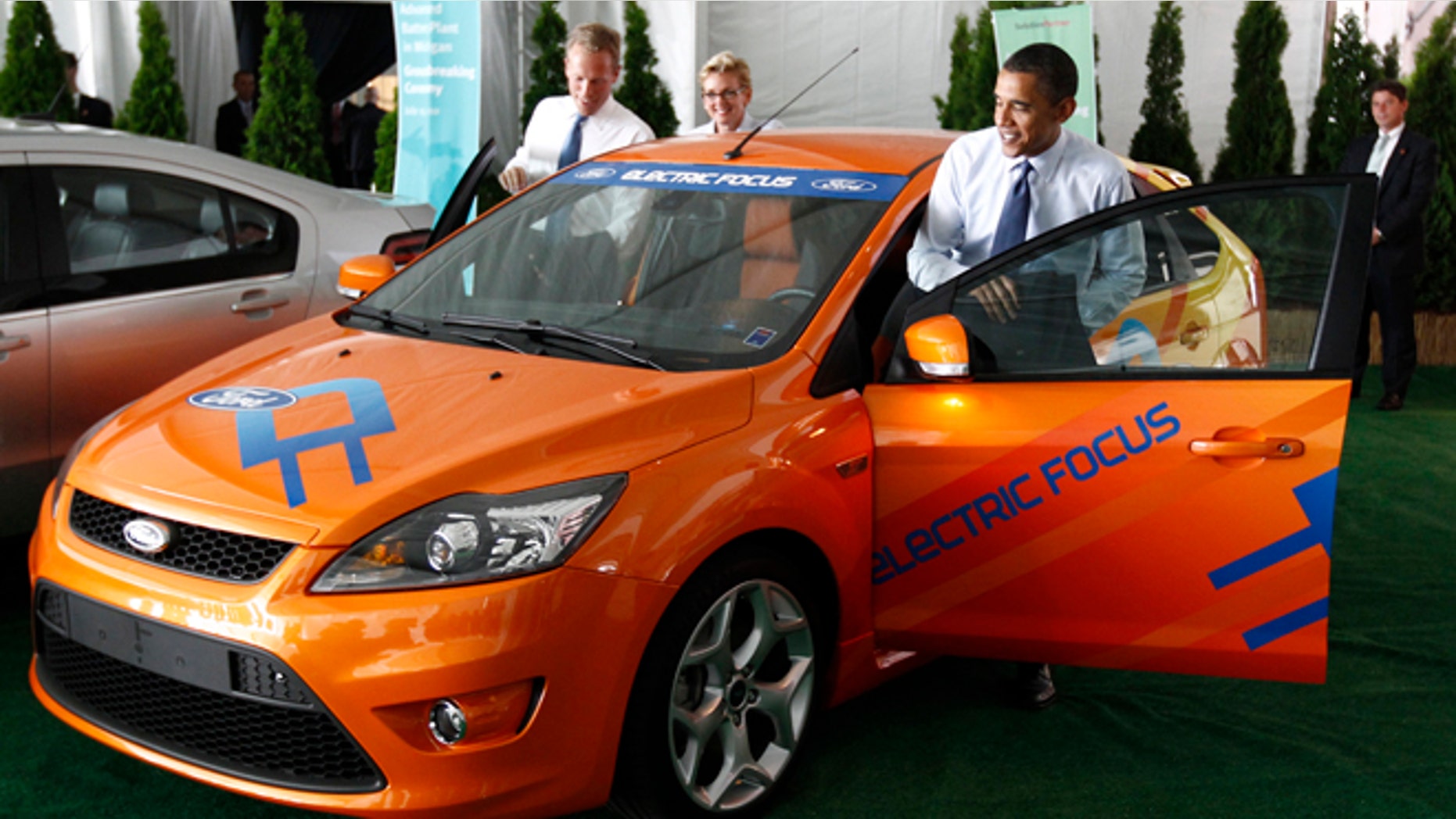 The top government watchdog for the Department of Energy has been asked to investigate a stimulus-backed Michigan battery plant where workers reportedly spend hours every day playing cards, watching movies and generally not working.
FoxNews.com earlier reported that the LG Chem plant in Holland, Mich., which was approved for a $150 million federal grant, had started putting workers on furlough due to lack of demand for their lithium-ion cells.
The new allegations surfaced in a report Thursday by Michigan station WOODTV. Current and former employees at the LG Chem plant in Holland, Mich., told WOODTV that a "whole bunch of people" spend their time playing games, including Monopoly and video games, on the company clock.
"There's no work," one employee said.
The facility, which was opened in July 2010 with a groundbreaking attended by President Obama, has yet to produce a single battery for the Chevrolet Volt, the troubled electric car from General Motors. The plant's batteries also were intended to be used in Ford's electric Focus.
Production of the taxpayer-subsidized Volt has been plagued by work stoppages, and the effect has trickled down to companies and plants that build parts for it -- including the batteries.
The WOODTV report came the same week two taxpayer-backed green energy companies filed for bankruptcy. At a time when Solyndra, the failed solar firm that got more than $500 million in taxpayer support, has become a watchword for government waste, Republican presidential nominee Mitt Romney seized on the LG Chem developments.
"This president's strategy of risking billions of taxpayer dollars picking winners and losers is unraveling before our eyes," campaign spokeswoman Amanda Henneberg said in a statement.
But at least two federal agencies within the Obama administration -- the Energy Department itself and the Recovery Accountability and Transparency Board, which oversees the stimulus program -- have forwarded the case to the Energy Department's inspector general for review, FoxNews.com confirmed late Friday.
"The Energy Department takes these allegations very seriously and has asked the Energy Department's Inspector General to investigate the matter to determine whether the company's requests for partial reimbursement of expenses under the grant have been legitimate," an Energy Department spokeswoman said in a statement. "The department is committed to ensuring that every taxpayer dollar is spent appropriately to achieve the goal of building a competitive, advanced battery industry in the U.S."
The spokeswoman said any expenses found not to be "legitimate work" under the grant will have to be reimbursed to the government.
It's unclear how much of the $150 million grant has been tapped to date. Under the terms, the company is supposed to match its federal grant money dollar for dollar, and is reimbursed in increments.
The facility has been supported in the past by members of both parties. It also has received sizeable tax breaks from the local government.
A spokesman for the LG Chem plant told FoxNews.com last week that battery production is expected to pick up once Volt assembly lines in Detroit resume production this month. He said the facility has spent the past two years building infrastructure and conducting pre-production "test runs."
"The market conditions haven't been as favorable, but this hasn't slowed down plans one bit," Randy Boileau said. "LG Chem has repeatedly said that this facility is a critical component for them globally."
FoxNews.com's Judson Berger and Perry Chiaramonte contributed to this report.