Vegas police arrest 19-year-old after allegedly trying to disarm officer at Trump rally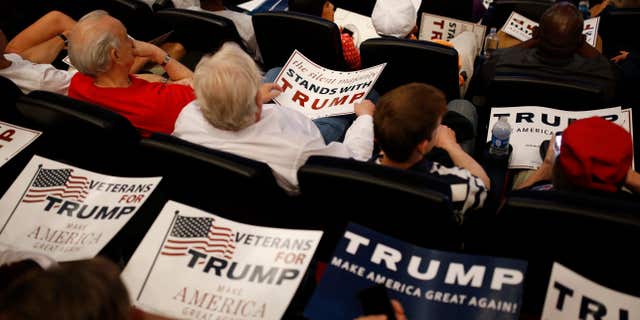 NEWYou can now listen to Fox News articles!
Authorities in Las Vegas arrested a 19-year-old man after he allegedly tried to disarm a police officer at the Donald Trump presidential rally.
Las Vegas Metro police said Michael Sanford approached a uniformed officer and started a conversation looking to get an autograph. Minutes into the conversation, Sanford attempted to disarm the officer, police said.
Authorities said officers assigned to the rally were able to take Sanford into custody with little disruption at the venue. No other incidents or injuries were reported.
He was handed over the Secret Service where he will face charges.