Utah Rep. Love returning $1,000 used for Washington trip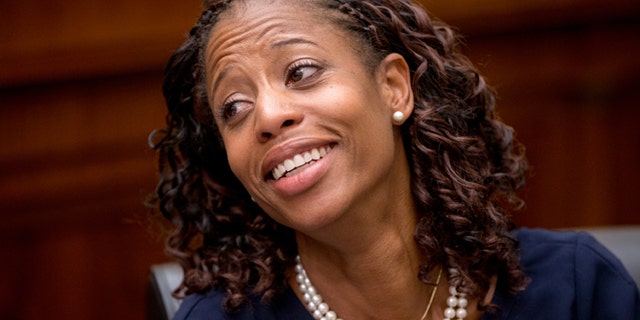 NEWYou can now listen to Fox News articles!
SALT LAKE CITY – U.S. Rep. Mia Love of Utah said Friday she's repaying more than $1,000 in taxpayer funds she spent on a weekend trip to Washington, D.C., for a black-tie gala, though her office says the trip included some official business.
Quarterly expense reports for the U.S. House of Representatives show the Republican congresswoman flew from Salt Lake City to Washington for the celebrity-packed White House Correspondents' Association dinner on April 25.
Love, who represents the state's 4th Congressional District, returned to Utah the next day.
She then submitted the $1,074 cost of the round-trip flights as an expense to be reimbursed by taxpayers.
Her spokesman Rich Piatt said Love conducted official business in her office while in town for the dinner that weekend but will return the money.
"Rep. Love takes the use of taxpayer money very seriously, and in order to ensure there is never a question about the proper use of funds, Rep. Love will reimburse the government for those flights," Piatt said in a statement.
Salt Lake City Democrat Doug Owens, who lost to Love in last year's election and is challenging her again in 2016, criticized the congresswoman for the trip.
"It's disappointing that Mia Love attended a fancy party in D.C. and stuck taxpayers with the bill. We deserve better," Owens said in a statement Friday.
The trip was first reported Thursday by The Hill, a political newspaper in Washington.
The quarterly expense report shows that Love spent a total of about $8,000 on airline flights from April through June.
Love's flight to Washington came two days after she left the city on Thursday. Expense reports show that she flew back to Washington the following Tuesday.
At least one other member of Utah's all GOP-delegation to the U.S. House attended the dinner, an annual event attracting politicians, government officials, reporters, athletes, actors and other celebrities.
Rep. Jason Chaffetz, a Republican from Utah's 3rd Congressional District, stayed in Washington through the Sunday following the dinner but had been in town since April 21 for official business and votes, according to his spokeswoman MJ Henshaw.
Rob Bishop, who represents Utah's 1st Congressional District, did not attend the dinner.
The office of Rep. Chris Stewart of Utah's 2nd District did not immediately respond to a message Friday asking if he attended the dinner.