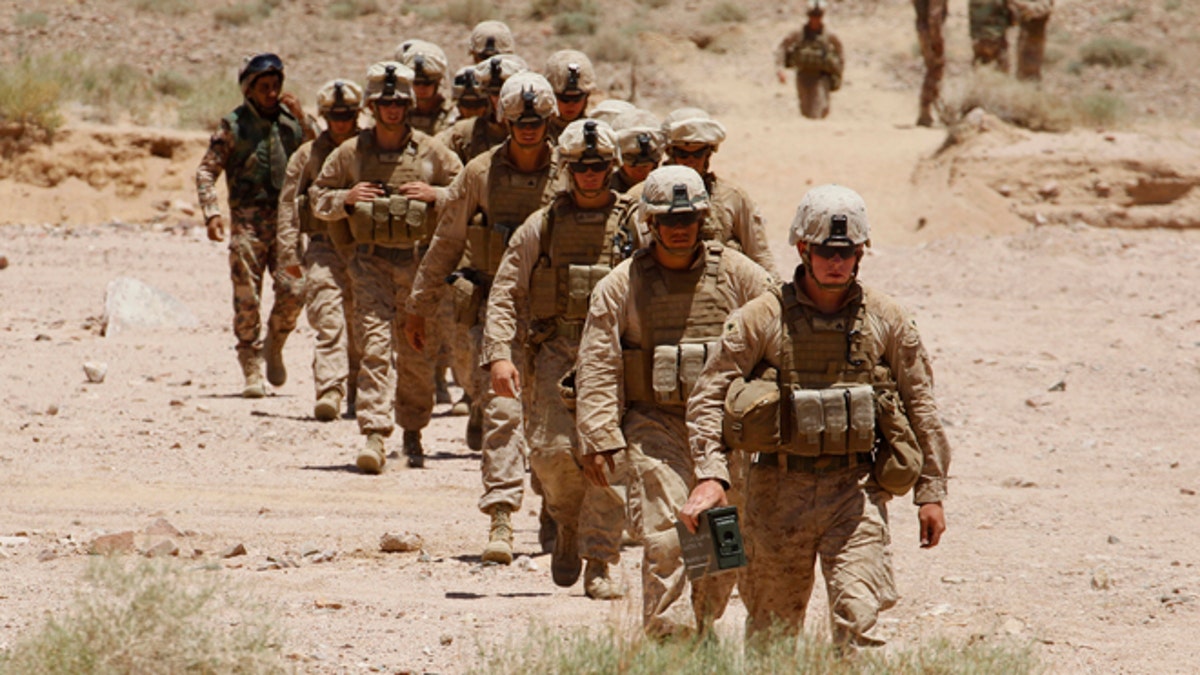 Over 6,000 Marines based in Europe and the Middle East are now on "high alert," a Marine spokesman told Fox News, following the release of a Senate report on CIA interrogation practices.
The troops are being put on alert in anticipation of possible backlash to the Senate report, which was released by Intelligence Committee Chairwoman Dianne Feinstein, D-Calif. The scathing report accused the CIA of using "brutal" techniques that were not effective -- a conclusion the agency has disputed.
The U.S. troops on alert are part of what are called "Crisis Response Teams." The Marines are said to be in a "heightened force protection mode," with concerns they could be targeted by militants. Additionally, they are said to be ready to take "prudent measures" to protect American civilians and diplomats.
Defense Secretary Chuck Hagel on Tuesday also confirmed that he's ordered combatant commanders to be on "high alert."
U.S. embassies in Europe, the Middle East and throughout the world likewise are on high alert. A spokesperson for the embassy in London told Fox News the State Department has instructed them to "review the security posture" of the facility.
A spokesman for the U.S. embassy in Cairo, the scene of a violent demonstration in 2012 over an anti-Islam video, told Fox News they are not taking any additional measures beyond that requested by the State Department. They did, however, last Thursday issue a notice to employees and Americans in Egypt to not "stray too far from home" due to security concerns.
Fox News' Greg Palkot contributed to this report.