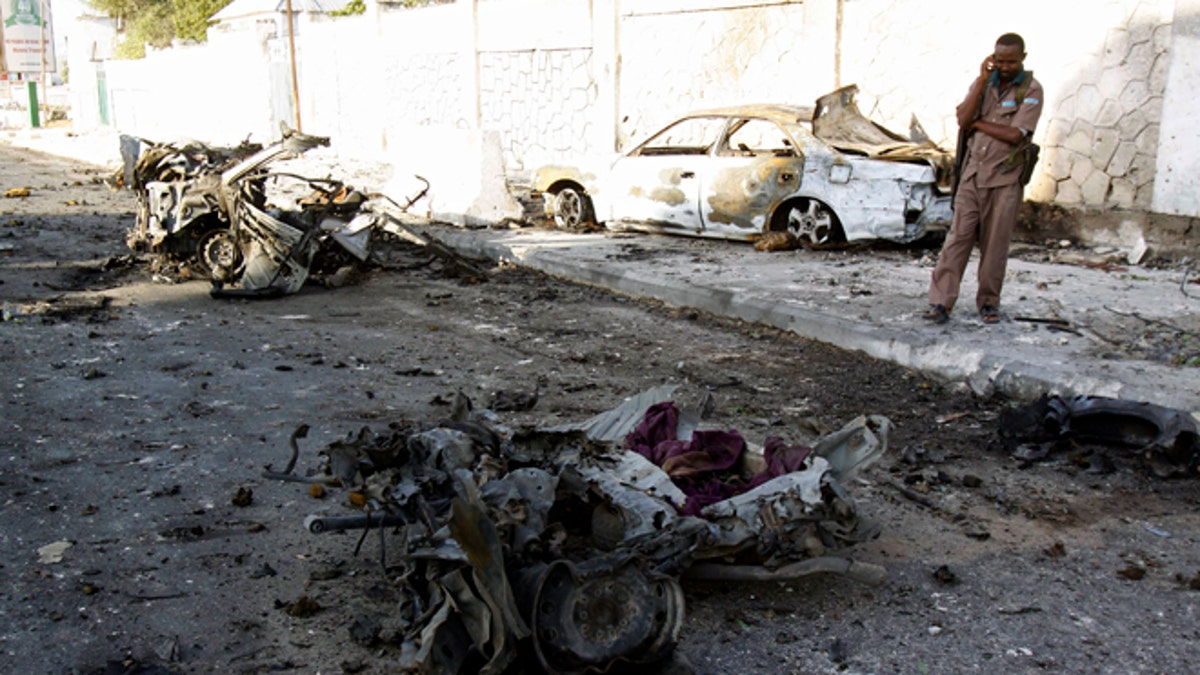 The U.S. military has deployed a small cell of military personnel to Somalia for the first time since 18 Americans were killed in the failed "Black Hawk Down" operation in 1993.
The group of trainers and advisers has been stationed in the nation's capital of Mogadishu since last fall, U.S. military officials confirmed to The Washington Post.
The cell, believed fewer than five people, has reportedly been placed in Somalia to coordinate operations with African troops to help wrest control of the country from the Al Shabab militia – a group that has professed loyalty to Al Qaeda.
"The U.S. has established a military coordination cell in Somalia to provide planning and advisory support to the African Union Mission in Somalia (AMISOM) and Somali security forces to increase their capabilities and promote peace and security throughout Somalia and the region," AFRICOM spokesman and Army Colonel Tom Davis, said in a statement Friday. "The MCC was established in October and is now fully operational ."
The move marks a growing trend of ever-increasing involvement in Somalia by the Obama administration, with increased surveillance and air strikes from U.S. drones, as well as occasional Elite Special Operations missions.
Al Shabab, which means "the youth" in Arabic, has been fighting for several years against Somalia's Western-backed leaders. Its leaders announced a merger with Al Qaeda two years ago.